Avant (6-0, 210) has played in 132 games (52 starts) in nine NFL seasons with the Kansas City Chiefs (2014), Carolina Panthers (2014) and Philadelphia Eagles (2006-13). His career numbers include 331 receptions for 3,999 yards (12.1 avg.) with 13 touchdowns. Avant spent seven seasons with Chiefs Head Coach Andy Reid in Philadelphia while Reid served as the Eagles head coach (2006-12). He owns 58 catches of 20-plus yards and has produced 205 first down grabs in his career. Avant originally entered the NFL as a fourth-round draft pick (109th overall) of the Eagles in the 2006 NFL Draft. The Chicago, Illinois, native, played collegiately at Michigan.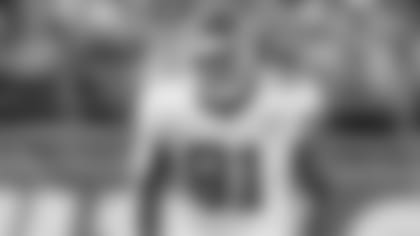 Gordon (6-4, 265)has played in 34 games (five starts) in four NFL seasons with the Chiefs (2013, 2014), Tennessee Titans (2014), Pittsburgh Steelers (2013) and Oakland Raiders (2011-12). He owns four receptions for 14 yards with one touchdown. He has served two stints with the Chiefs, the first in 2013 where he saw action in two contests and his second in 2014 where he played in two games including one start. The Miami, Fla., native played collegiately at the University of Miami (Fla.). He prepped at Norland High School and Milford Prep in his hometown.
McCray (6-1, 205) has played in 31 games in three NFL seasons with the Kansas City Chiefs (2014), Tampa Bay Buccaneers (2013) and Miami Dolphins (2012-13). His career numbers include 10 tackles (five solo), one pass defensed and one fumble recovery. He has 13 career special teams tackles. McCray joined the Chiefs on Aug. 21, 2014 via trade with Tampa Bay. He originally entered the NFL as an undrafted free agent with the Dolphins in 2012 before being claimed via waivers by Tampa Bay on Oct. 2, 2013. McCray was a four-year letterman at Arkansas State and prepped at Hardaway High School in Columbus, Georgia.