For players who didn't finish the 2017 NFL season under contract with an NFL team, which includes players who finished the year on practice squads, these guys are free at any point after the season is over to sign what's called a "reserve-futures deal."
These contracts don't count against the salary cap or 90-man limit until the following league year, which for 2018 begins on March 14.
These contracts just basically claim the rights of that player to that team.
This was the case a few years ago with running back Spencer Ware, who was out of football in 2014 and then signed a reserve-futures deal with the Chiefs after that season.
Ware made the Chiefs' practice squad in 2015 and eventually got his opportunity to play due to the season-ending injury to Jamaal Charles that year. Ware took advantage of that opportunity, and it all started with a reserve-future signing.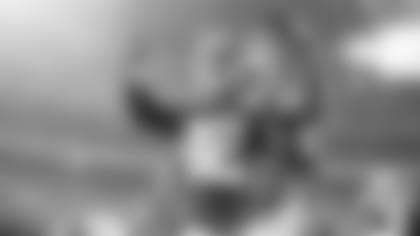 This year, the Chiefs have signed 16 players to reserve-futures deals.
Some of these guys spent time last year on the Chiefs' practice squad, and some are joining the Chiefs for the first time.
One of the new names that people might recognize is former Texas Tech tight end Jace Amaro, who was a second-round pick (No. 49 overall) of the New York Jets back in 2014 and also spent a year with the Tennessee Titans (2016).
Amaro has played in 17 career games and has 38 receptions for 345 yards and two touchdowns.
In addition to Amaro, here are the other 15 guys the Chiefs signed to reserve-future deals this offseason:
IWORAH, Prince Charles, CB