The Kansas City Chiefs 2013 season could be described as special, thanks in part to its special teams play. The Chiefs kick-return team broke the NFL record for kickoff return average in a single season with a 29.9 yards per return average, serving as just one of many ways the group impacted the team.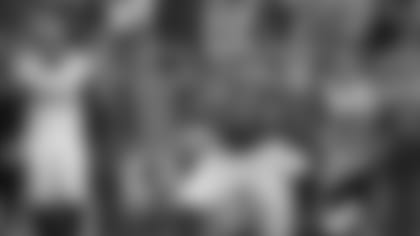 Kansas City recorded 11-return touchdowns this season (five interceptions, one fumble recovery, two kickoff returns, two punt returns and one special teams fumble recovery), marking just the third time in franchise history that the team has recorded 11-return touchdowns.
All three phases of Chiefs football contributed to the scoring totals this season. The Chiefs ranked first in the NFL in miscellaneous scoring. KC scored a total of 11 miscellaneous touchdowns from interceptions, punt returns, kick returns and opponent fumble recoveries, like Chiefs CB Marcus Cooper's TD against the Tennessee Titans in Week 5. The Chiefs were one of only three teams in the NFL to not give up any miscellaneous touchdowns (Carolina and San Francisco), ranking first in that category as well.
At the end of regular season play, Chiefs S Quintin Demps ranked third in the NFL in kickoff return average of players with more than 15 returns. He finished 2013 with 33 kickoff returns for 992 yards and the 95-yard score against Washington in Week 14. Here's a closer look at the 2013 league leaders in kick returns:
Rk. Player Team No. Tot Yds. Avg.
1. C. Patterson MIN 43 1,393 32.4
2. Dwayne Harris DAL 28 857 30.6
3. Quintin Demps KC 33 992 30.1
4. Leon Washington NE/TEN 17 500 29.4
5. LeGarrette Blount NE 17 494 29.1
Chiefs rookie RB Knile Davis, also served a monumental role on special teams, returning 10 kicks for 321 yards, none better than his 108-yard kickoff return on Dec. 1 against the Denver Broncos at Arrowhead Stadium. The jaw-dropping return was the longest play in Chiefs history and tied for the second-longest kickoff return in NFL history.
The Chiefs didn't just get special teams scores on kickoff returns, thanks to Chiefs Pro Bowl PR Dexter McCluster. Dex's highlight 89-yard punt return for a touchdown vs. the New York Giants in Week 4 gave him two of the four-longest punt returns in team history.
McCluster owns the top spot in franchise history with a 94-yard punt return for a touchdown vs. San Diego on Sept. 13, 2010 in his first-career NFL contest. He owns three-career punt return touchdowns, including the 57-yard punt return score against Washington in Week 14. On the season, McCluster returned 58 punts for 686 yards for a 11.8 yards per return average; his 686 yards ranked first in the NFL among all punt returners this season.
CHIEFS RECORD BOOK - LONGEST PUNT RETURNS
1. Dexter McCluster 94 (TD) vs. San Diego 9/13/10
2. Dante Hall 93 (TD) vs. Denver 10/5/03
3. Dante Hall 90 (TD) vs. Arizona 12/1/02
4. Dexter McCluster 89 (TD) vs. N.Y. Giants 9/29/13
5. J.T. Smith 88 (TD) vs. Oakland 9/23/79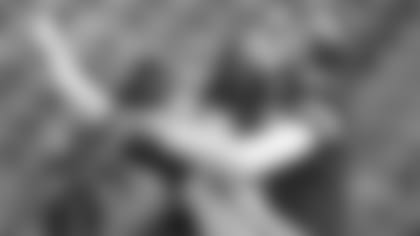 Chiefs P Dustin Colquitt finished tied for first in the NFL for most punts inside the 20-yard line (ARI P Dave Zastudil), with 35 for the season. He is the Chiefs all-time leader in punts inside the 20 with 285, which is more than twice as many as the next closest player in team history.
CHIEFS RECORD BOOK - MOST PUNTS INSIDE THE 20, CAREER
1. 285 .............Dustin Colquitt ...................................2005-13
2. 117 ..............Louie Aguiar ......................................1994-98
3. 62 ...............Bryan Barker .....................................1990-93
4. 58 ...............Jim Arnold .........................................1983-85
5. 54 ...............Kelly Goodburn .................................1987-90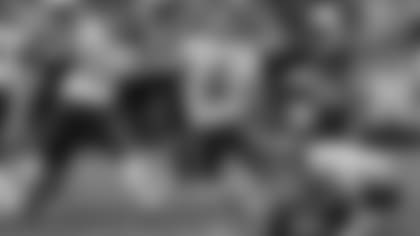 Chiefs kicker Ryan Succop has been a critical piece to the Chiefs puzzle since being drafted in 2009. The very last pick in the draft, Succop has been anything but irrelevant in his time with the Chiefs. Succop set a career-high for most points in a single season with 118 points in 2013, passing his previous mark of 104, which he set during his rookie campaign in 2009.
CHIEFS RECORD BOOK - MOST POINTS, CAREER (ALL 400+)
1,466 Nick Lowery 1980-93
1,231 Jan Stenerud 1967-79
3. 517 Ryan Succop 2009-13
500 Priest Holmes 2001-07
462 Tony Gonzalez 1997-08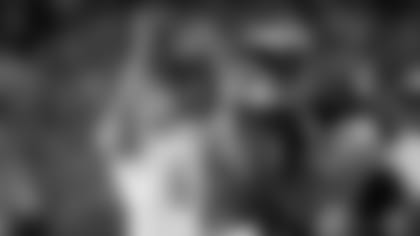 Succop has 119-made field goals in his career, moving him past K Pete Stoyanovich (93) for third-most field goals in team history. He has converted 119-of-147 field goals in his career for an 81.0 conversion percentage, which is tied for the highest-career field goal percentage for any Chiefs player with a minimum of 100 attempts.
CHIEFS RECORD BOOK: FIELD GOAL PERCENTAGE - CAREER
Rank Player Pct. Made/Att. Years
1. Ryan Succop 81.0% - 119-147 (2009-13)
2. Pete Stoyanovich 80.9% - 93-115 (1996-00)
3. Nick Lowery 80.2% - 329-410 (1980-93)
4. Jan Stenerud 64.0% - 279-436 (1967-79)
While the Chiefs special teams play was record-breaking in 2013, the group's effort this offseason will prepare the" third phase" for possibly greater numbers in 2014 and beyond.