It's travel day for the Kansas City Chiefs as the team heads east to face the Pittsburgh Steelers in game three of their preseason schedule, Saturday night at 6:30 PM CDT.
By the time the Chiefs either tee it up or step back to receive the opening kick, they'll continue playing according to the schemes of special teams coordinator Dave Toub and assistant Kevin O'Dea.
"The philosophy is to create field position for offense and defense, number one," Toub said. "We're going to take advantage of some of the other team's weaknesses in some areas. We're going to be an attacking-style special teams. We're going to try to make the big plays. We want to try to put teams on their heels. We want them to try to react to us and not us reacting to them. That's our philosophy."
Toub and O'Dea's teachings are working, evidenced by the Chiefs 104-yard kickoff return for a score by Chiefs S Quintin Demps, another return that gained 74 yards by Chiefs RB Knile Davis, as well as two punt returns over 50 yards each, by Chiefs WRs Dexter McCluster and Devon Wylie.
Toub needed two words to describe the reason for the Chiefs special teams success.
"We work," Toub said. "What we're trying to do is follow philosophy. It starts with Andy (Reid) giving us a lot of time in practice. The guys are really buying into what we're trying to get done and their effort, they play so hard. When you play hard on special teams, it shows up. When you block people, you get big returns."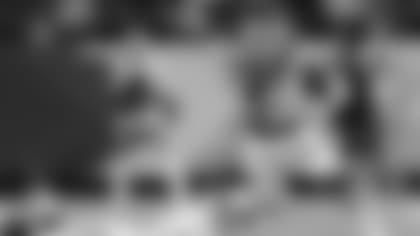 Devon Wylie has three punt returns this preseason, including the 52-yard gain against the San Francisco 49ers. He described the Toub-O'Dea influence on the Chiefs.
"They've been really encouraging and positive in the return game," Wylie said. "And when it comes to the blocking scheme, they make sure you're really on the same page for your blocks."
Chiefs LB Akeem Jordan explained Toub's attention to detail.
"Technique-wise, he really focuses on technique," Jordan said. "Everybody getting back, mainly technique. Everyone on special teams has really good technique and that's what we've been practicing and effort and finishing our blocks."
The Chiefs on-field focus is just as sharp as their attention outside the white lines.
"My mindset is the same as all the other games I've had with this new offense," Wylie said. "I just have to focus on my assignment and just go out and play ball."
Chiefs LB Edgar Jones agreed.
"I think that everything is important when it comes to the level we're at now," Jones said. "Preseason and the regular season; in preseason, you only get so many reps, so you have to try to cast in on it and do the best you can."
So, what can you expect from the Chiefs special teams in tomorrow night's game? Exactly what you can expect from the rest of their teammates, under the coaching of a staff that puts its players in the best positions for success, which Chiefs fans have been hoping for, all offseason long.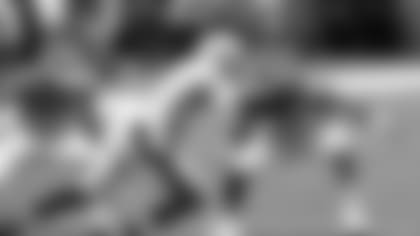 • The Chiefs are 10-19 all-time against the Steelers; 9-19 in the regular season, with Kansas City picking up the win in the teams' only postseason meeting in the 1993-94 AFC Wild Card round.
• Pittsburgh is currently on a two-game winning streak versus Kansas City, with the Chiefs most-recent win coming in a 27-24 overtime win in Week 11 of the 2009 season.
• The Chiefs are 1-1 all-time in the preseason vs. the Steelers. Both games were played at Arrowhead Stadium.