When the clock struck 12:00 AM CDT this morning, it officially became Raiders Week, but following the Chiefs historic 26-17 defeat of the Tennessee Titans on Sunday, the team accomplishments, including individual efforts, deserve a look back.
For just the second time in franchise history, the Chiefs have started a season 5-0, joining the Chiefs 2003 team, which went on to win the first nine games of the season. Kansas City's 5-0 start marks the first time in NFL history that a team has won its first five games, after winning two or fewer contests in the previous season.
With Sunday's 26-17 win at Tennessee, Chiefs Head Coach Andy Reid has now recorded at least one victory against every NFL franchise. Prior to yesterday's contest, Reid had beaten all 31 other teams, but had been held winless in four contests against the Tennessee Titans.
"It was a resilient win," coach Reid said. "I thought the guys played hard, they stuck to it. There were some ups and downs; it was two good teams playing each other."
Coach Reid also spoke about the faithful Chiefs fans.
"My hat goes off to the fans," coach Reid said. "The fans really controlled that lower bowl and we heard them. We really appreciate all that support that they were able to give us, especially down the stretch."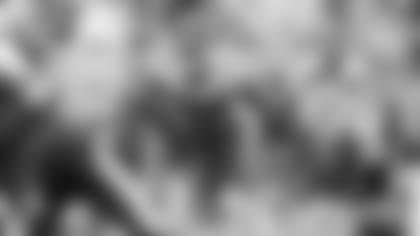 CHARLES MOVES UP RUSHING CHART:
RB Jamaal Charles recorded 108 yards on 22 carries (4.9 avg.) in the contest, with a one-yard touchdown to give him 4,933-career rushing yards, passing RB Christian Okoye (4,897) for third place on the franchise's all-time rushing yardage list.
His one-yard rushing touchdown was his third score on the ground and his fifth-overall touchdown in 2013. He now has 20-career rushing touchdowns to go with nine-career receiving touchdowns. His 108 yards on the ground mark his first 100-plus yard rushing performance of 2013. It is his 18th-career 100-yard rushing performance.
"It feels good to make history and break history," Charles said, following the win. "That's why I'm playing this game, to make history. I'm so happy that I broke a record, but I have more records to break."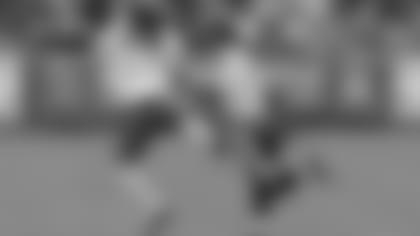 AVERY, CHARLES LEADS RECEIVING CORPS:
WR Donnie Avery led all Chiefs receivers with 91 yards on three receptions (30.3 avg.) on Sunday, while RB Jamaal Charles led all Chiefs pass catchers with five receptions in the game.
SPECIAL TEAMS STRIKES AGAIN:
For the second week in a row, the Chiefs special teams unit recorded a touchdown as CB Marcus Cooper recovered a punt that had been touched by a Tennessee player in the end zone. The Chiefs now have two special teams touchdowns in 2013, marking the first time Kansas City has had multiple special teams touchdowns in one season, since the team recorded three special teams touchdowns in 2009.
It marks the first time that the Chiefs have recorded special teams touchdowns in back-to-back weeks, since Kansas City's special teams unit scored touchdowns in four-consecutive games from Sept. 14 through Oct. 5, 2003.
"I think (Cyrus) Gray did a great job pushing a guy into the ball," Cooper said of the fumble recovery. "It bounced off his foot and I saw the opportunity to get the ball; so, I went and dove on it."
Cooper, who finished with one tackle, one assist and three pass breakups, also recorded his first-career interception, picking off a QB Ryan Fitzpatrick pass, intended for WR Nate Washington in the fourth quarter.
"It has to do with film study," Cooper said. "We put in countless hours and it worked out; that's something we saw that I could do and I just jumped the route, when I saw it."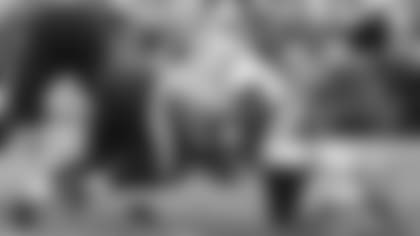 TAMBA AND HOUSTON, DO IT AGAIN
LB Tamba Hali recorded a sack and strip of Tennessee QB Ryan Fitzpatrick, giving him four sacks and two forced fumbles in 2013. He now has 66.5 sacks (fourth in team history) and 26 forced fumbles (third in franchise history) for his career. Tamba's -411.0 sack yards rank third in team history.
Meanwhile, Hali's fellow Pro Bowl LB, Justin Houston also sacked Fitzpatrick on Sunday, giving him 8.5 sacks for the season. He added four solo tackles, including one for loss, and one QB pressure. He now has 24-career sacks (-151.5 yards).
DEMPS RECORDS SECOND INTERCEPTION IN AS MANY WEEKS:
S Quintin Demps recorded his second interception in as many weeks as he intercepted a QB Ryan Fitzpatrick pass intended for WR Kendall Wright and returned it 35 yards. He now has two interceptions returned for 52 yards in 2013. He has five-career INTs.
"I just try to do my job," Demps said. "Flo (Brandon Flowers) did a great job of tipping the ball and we know, when we're playing centerfield, there are always tips and overthrows; so, I'm just glad I caught it."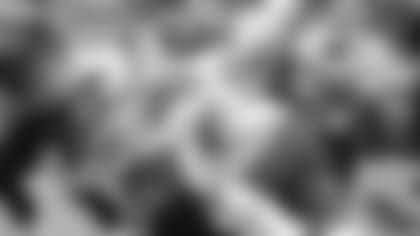 POE'S BIG DAY ON DEFENSE:
DT Dontari Poe recorded seven tackles (six solo) in the game, finishing second on the team in tackles. He also dropped Titans QB Ryan Fitzpatrick for a seven-yard sack. Poe now has 4.5 sacks in 2013. His 4.5 sacks rank second on the team.
"Huge," Poe said of the historic team victory. "It's unexplainable right now; we'll enjoy this to the fullest for this day and tomorrow, we're moving on to the next. It's huge; it's a great feeling."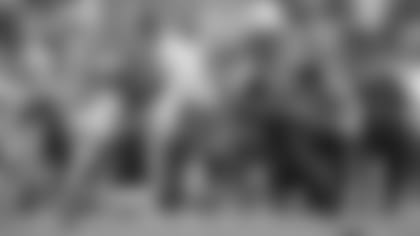 CB Brandon Flowers recorded a team-high eight tackles (six solo) and two passes defensed in the game, including the tipped pass that was picked off by Demps.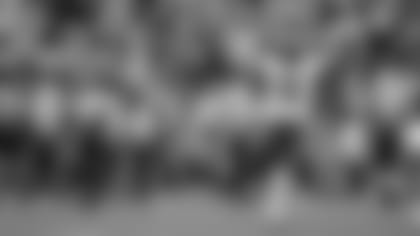 SUCCOP PERFECT IN KICKING GAME, MOVES UP SCORING CHART:
K Ryan Succop converted all four field goal attempts (29, 24, 33 and 48 yards) and converted both PATs for 14 points in the contest. His 14 points give him 443-career points, passing K Pete Stoyanovich (442) for fifth place in team history for most-career points. Succop has now converted 10 of 12 field goals for the season (83.3%) and all 14 PATs for 44 points.
See the entire Chiefs vs Titans photo gallery, here.