The Kansas City Chiefs are recognizing the dedication, loyalty and support of Chiefs Season Tickets Holders (STHs) through a special program referred to as the "Chiefs Signing Bonus."
Chiefs STHs who renew their tickets through February 18th, will be entered into a drawing to receive prizes, including tickets to the Super Bowl in 2015, lunch with team president Mark Donovan, autographed memorabilia and much more. 30 drawings will be conducted, one for each day from January 20th through February 18th.
"The Signing Bonus program allows us to show appreciation to our Season Ticket Holders by rewarding them with opportunities to win unique prizes and experiences simply for renewing," Jayne Martin, Director of Fan Experience, explained. "We received a lot of great feedback from those who have won over the past two years of the program and enjoy giving back to our loyal fans."
Last season, Chiefs STH Chris Hansen won a tour of the Hall of Honor presented by Time Warner Cable with Chiefs Hall of Fame LB Bobby Bell.
"The tour was really awesome and getting to spend two hours with Bobby Bell was one of the highlights of the season," Hansen commented. "Getting to hear some of Bobby's personal experiences with the team and the players was amazing. He gave me a different view on a lot of players."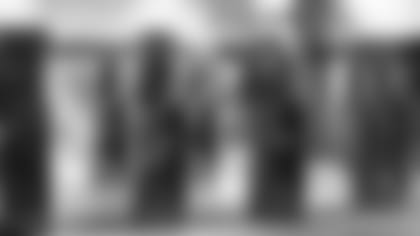 Hansen also redeemed his Chiefs Kingdom Pass points for an on field experience, holding the Arrowhead Flag at the home opener at Arrowhead Stadium.
"Going on the field to hold the flag before the game, plus the tour with Bobby Bell and topping it with an 11 win season made this our best season ever," Hansen noted. "I cannot wait for 2014 and I have already renewed my season tickets."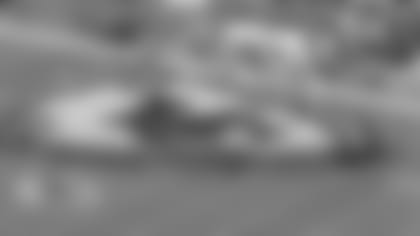 Another STH won two tickets to this year's Super Bowl through the Signing Bonus. 21-year STH Craig Zahnd and his cousin will be heading out to New York soon for Super Bowl XLVIII.
"When they told me I had won, my reaction was one of surprise," Zahnd explained. "It took a while to sink in. They asked if I was interested in going and I said, 'of course I am!' I was thrilled. I've never been to a Super Bowl and always wanted to go."
Bruce Miller, a STH since 2011 won two Scout Investments Club Level passes for the 2013 season through the Signing Bonus. He and his wife loved the Club Level and enjoyed watching the Chiefs games from the comfort of the indoor climate controlled environment in the winter months.
"It was incredible, the entire experience was unbelievable," Miller noted. "The ability to watch the game inside when it was freezing outside, or use our seats that were outside on Club Level on warmer days was very convenient. My wife and I loved it so much and thought it was a tremendous experience."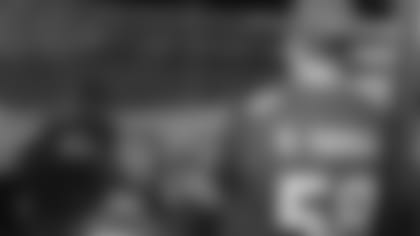 Through the Signing Bonus program, Chiefs STHs will be entered in the drawing to win these prizes and experiences. This program is a way for the Chiefs to say thank you to the fans for their continued support.
Hear from some other STHs that have enjoyed prizes for renewing their tickets.