The Kansas City Chiefs face another challenge this weekend as they prepare to take on the Philadelphia Eagles.
Coming off of last week's game against the New England Patriots, special teams coordinator Dave Toub didn't shy away from pushing his unit to improve.
"We were sloppy on special teams," Toub said. "We've coached them hard this week because we were so sloppy."
Toub said special teams wasn't themselves last week, referencing De'Anthony's bobbled catch and missed blocks.
"We were really sloppy so we've got to fix that up this week," Toub reiterated. "Particularly this week because we're going against such a good group."
The Eagles' special teams was pretty good last week.
Redskins' punt returner Jamison Crowder averaged just 1.5 yards per return, and the two kick returners—Chris Thompson and Bashaud Breeland—both averaged less than 20 yards per kick return.
And for Toub, this game means something a little more.
Toub earned his first professional football coaching gig in 2001 with the Eagles.
And Andy Reid created it just for him.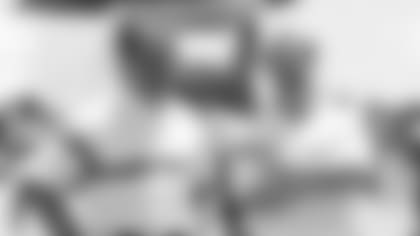 After they spent two successful seasons together at UTEP, Reid went to the University of Missouri as the offensive line coach, and six months later, Toub followed.
In 1992, Reid left Columbia for Green Bay. After six years with the Packers, Reid headed to Philadelphia as the Eagles head coach.
And in 2001, Toub's phone rang.
"He [Reid] hired me there to be a quality control special teams/quality control D-line coach," Toub said. "He kind of created the first position of that was known back then."
Now, everyone has either a quality control coach or assistant.
"I felt fortunate to get on that staff," Toub said. "I got to work under John Harbaugh and then I was also working for Tommy Brasher, the D-line coach, so I was getting taught by two of the best."
Toub remained with the Eagles until 2003, when he joined the Chicago Bears as the special teams coordinator. During his time in Chicago, Toub's special teams unit was ranked amongst the best in the league during his eight years there.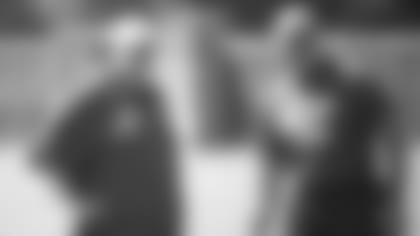 And in 2013, Toub was reunited with Reid when he accepted a position as the special teams coordinator in Kansas City, where he's led this special teams to much success.
But on Sunday, Toub will face the team where it all started when the Chiefs take on the Eagles.