The Kansas City Chiefs offense in 2013 had several significant new parts, headlined by QB Alex Smith, as well as some of his targets, the Chiefs TEs.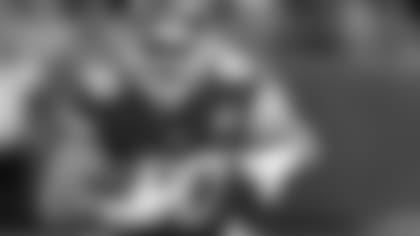 Anthony Fasano joined the Chiefs on March 13, 2013 and beginning with OTAs, going into minicamp, training camp and the preseason, he continued to gel with Alex Smith and it showed on the field; Fasano finished the regular season with 23 catches for 200 yards and three touchdowns.
Fasano started nine games at tight end in 2013, missing four contests (Week 3-6) with an ankle injury and two games (Weeks 14-15) because of a concussion. Despite the injuries, Fasano's diligent work with Chiefs head athletic trainer Rick Burkholder and staff, got him back on the field in time to make unbelievable plays, like the jaw-dropping, back-of-the-end zone catch against the Denver Broncos in Week 11.
Also new to the Chiefs in 2013 was TE Sean McGrath, who the team claimed off waivers, prior to the start of the regular season. McGrath played in all 16 games and finished his first year in KC with 26 receptions for 302 yards and two TDs. His first-career NFL score came against the New York Giants in Week 4, when he finished the 31-7 win with a team-high five receptions for 64 yards and the TD.
In 2013, Fasano and McGrath were joined in the Chiefs TEs group by: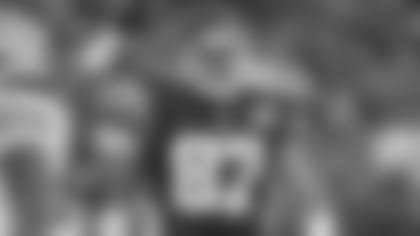 Travis Kelce, who was picked by the Chiefs in third round of the 2013 NFL Draft. Despite working tirelessly in the offseason, including rookie minicamp and OTAs, Kelce was injured prior to the start of the season and was later placed on IR.
Richard Gordon - signed with Kansas City (12/18/13), joining the team as a free agent on Dec. 18. Gordon saw action on special teams vs. Indianapolis (12/22); he also caught one pass for three yards at San Diego in Week 17.
Demetrius Harris - joined the Chiefs as an undrafted free agent (5/10/13), before being released and later re-signed (09/01/13). Harris ended the season on the practice squad IR list.
Dominique Jones - was originally signed to the team's practice squad (10/30/13) and then he was elevated to the active 53-man roster (12/7/13), before ending the season on the Reserve/Non-Football Illness list (12/18/13).
The 2014 season can't start soon enough for the Chiefs, including the tight ends listed above, who figure to play a monumental role for the team next year.
ICYMI other "By the Numbers" posts: