Earlier this week, the Chiefs Community Caring Team, including the team's defensive backs, Red Coaters and Chiefs President Mark Donovan, distributed food for Thanksgiving to local non-profit agencies.
Since 1992, the Chiefs organization has funded the annual Chiefs Thanksgiving Food Distribution and in that time, more than 18,200 families have been fed. Through this week's efforts, 1,750 households will have a Thanksgiving meal.
"This is a tradition of the Chiefs; every Thanksgiving we raise money, buy the food items and then help provide meals for families in need," Chiefs President Mark Donovan explained. "This is something that is really important to us and it goes back to the responsibility that we have, as part of this community to continue to give back."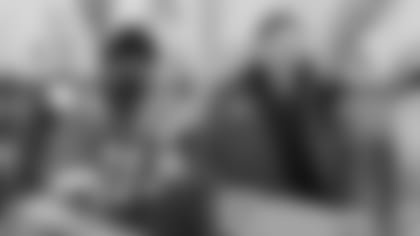 The Chiefs worked along side volunteers from the Derrick Thomas/Neil Smith Third and Long Foundation, which is dedicated to helping others in need.
"My dad was all about helping people, it was one of his main missions when he entered the NFL," Derrion Thomas, son of Derrick Thomas and Third and Long Foundation board member explained. "He came from nothing so he wanted to help others. It means everything to me to be a part of the Third and Long Foundation. As a kid, I got to see him impact the lives of millions and now I get the chance to help continue that through this foundation."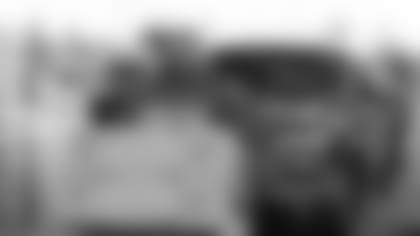 The group started early that morning and worked through the day, organizing cases of food, distributing them into bags and loading them onto trucks and trailers for local agencies.
"We started around 8:00 in the morning, organizing all the cases of food and dividing them into bags and then staged it out into groups for the local agencies to pick up," Clara Fuller, Chiefs Red Coater noted. "Each family will receive a bag from the agency, which has everything you need for a Thanksgiving meal."
The bags contained a turkey, canned corn, cranberry sauce, sweet potatoes, a bag of potatoes, a loaf of bread, and eggs.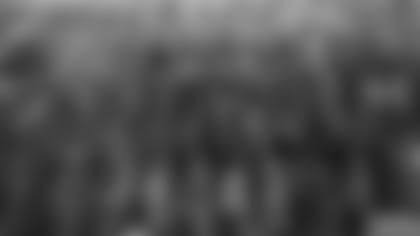 While the volunteers were loading up the agency trucks with the bags of food, S Eric Berry made a special visit to a diehard Chiefs fan at Little Sisters of the Poor Senior Center. Berry delivered a Thanksgiving meal, along with a personalized signed Chiefs jersey to Ann Bishop.
"It was an incredible experience to surprise Miss Ann with a Thanksgiving meal and a Chiefs jersey," Berry said. "She was excited and welcomed us with open arms. It was cool being able to spend some time with her, hear her stories and see how passionate she is about the Chiefs."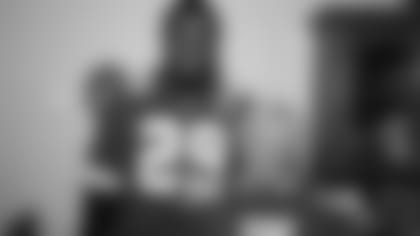 In addition to this event, the Chiefs Community Caring Team is also involved in the Super Bowl of Caring, Operation Blessing and Lift Up America, as well as the CWO and Farmland* *Food Drive for Harvesters. In all, the Chiefs support has provided nearly 105,000 meals for the community this year alone.
To get involved and help provide families with a meal during the holidays donate here.