Some unseasonably chilly weather didn't stop the Kansas City Chiefs from ushering in the spring on Wednesday, as tight ends Tim Wright, Jace Amaro and Anthony Firkser stopped by Luff Elementary to help over a dozen kids plant a community garden.
The players assisted the group in planting a handful of different vegetables all the while instilling some valuable life lessons along the way.
"We had a lot of fun today. This is what I live for - giving back to the community," Wright said. "Especially today, planting (figurative) seeds in our kids' minds is the most important thing, so for them to plant seeds in a garden creates a great analogy."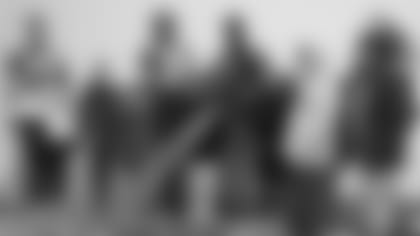 The garden at Luff Elementary is one of 220 such plots scattered throughout the metro as part of the Kansas City Community Garden's "Schoolyard Gardens" initiative, which strives to teach kids the basics of gardening at an early age.
The Chiefs have partnered with KCCG in each of the past five years, culminating in Wednesday's visit to Luff Elementary.
"This is one of the schools that we work with and having the players here is just kind of a reward to them for doing a great job over the last couple years with their garden," said MaryAnna Henggeler, KCCG's Schoolyard Gardens Coordinator. "We help the students plant the garden and show them the basics, then they actually care for it before eating the food at the end of the year."
Fittingly enough, Wright – who signed with Kansas City last week – brought a little experience to the event himself.
"I grew up landscaping with my grandparents, from cutting grass to trimming the hedges and weed whacking and all that," Wright explained. "I'm pretty familiar and well-versed with planting flowers."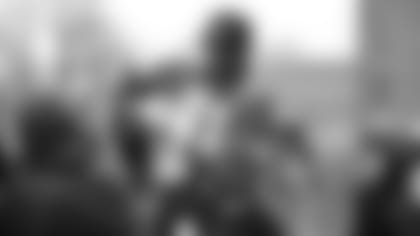 The trio of players also know a thing or two about nutrition, making their presence at the garden all the more worthwhile.
"Kids are told to eat vegetables, they know it's important, but to actually see players talking about it is huge," Henggeler said. "They're showing them that this is important to them and that they eat vegetables, too."
Kansas City Chiefs tight ends visited with students of Luff Elementary to help plant vegetables in their schoolyard gardens.