It was seven months ago that the Kansas City Chiefs secured their first Super Bowl title in 50 years, and with the encore season now just a few short days away, it's nearly time to celebrate Red Friday – a tradition 29 years in the making – with a championship twist.
The annual tradition is called Red Friday – Kickoff Edition this year, and from festivities all over town to a commemorative a flag a half-century in the making – it has all the makings of being the best one yet.
The week-long festivities begin on Wednesday, Sept. 2, as flags, banners and jerseys are placed throughout the city as part of a coordinated effort to dress the town in red. That includes banners on the exterior windows and inside the Grand Hall at Union Station, statues donning red and gold threads across the Country Club Plaza and numerous flags lining the iconic Sister Cities Bridge.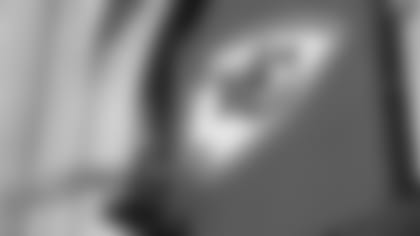 The "Pioneer" statue located in Westport will receive a similar treatment on Thursday, and numerous locations – from the Liberty Memorial to Mill Creek Park – will feature lawn paintings celebrating the defending Super Bowl Champions as of Friday.
Friday also marks a special day at Ronald McDonald House Charities of Kansas City, as several Chiefs' representatives will host a barbecue for the children and families currently staying at the facility.
The celebration will then continue next week with custom, one-of-a-kind murals at the Power & Light District, in Westport and in downtown Overland Park before the Kansas City skyline illuminates in red next Tuesday night on Sept. 8.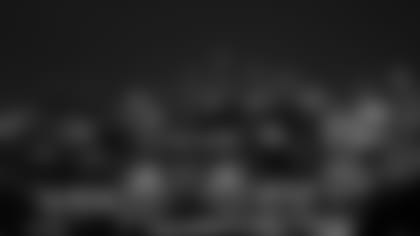 It all culminates on Wednesday, Sept. 9, when a limited number of flags go on sale at Kansas City area McDonald's locations for a $5 donation beginning at 5 a.m. The flags - which will also be available at shop.chiefs.com for a $10 donation – celebrate the Chiefs' triumph in Super Bowl LIV and are truly a piece of history 50 years in the making.
This will mark the seventh-consecutive year that the Chiefs have sold commemorative flags in anticipation of the upcoming campaign, and as much as they ignite excitement for the approaching football season, the annual tradition does so much more than just that.
In fact, Red Friday has raised more than $1.8 million for Ronald McDonald House Charities of Kansas City in the last eight years alone, channeling the passion of Chiefs Kingdom to help families facing unimaginable circumstances all while encouraging fans to show off their passion for the red and gold.
That passion is at an all-time high following the Chiefs' first Super Bowl victory in a half-century, and as Red Friday – Kickoff Edition continues one of the best traditions in the NFL, fans have an opportunity to secure a piece of history while helping those in need.
Flags are expected to sell quickly, so for more information - including a map of participating McDonald's locations - visit Chiefs.com/RedFriday.