The Kansas City Chiefs will honor three local members of the Kansas City community Sunday in connection with their Breast Cancer Awareness game against the New Orleans Saints:
FIRST PASS POWERED BY BLUE CROSS AND BLUE SHIELD OF KANSAS CITY: DR. ALLEN CHEN* *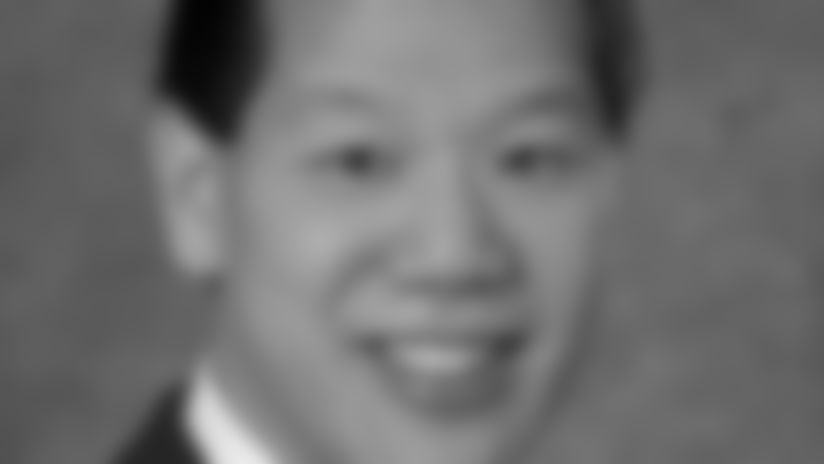 Dr. Allen Chen of the University of Kansas Cancer Center will throw the ceremonial "First Pass" Powered by Blue Cross and Blue Shield of Kansas City.
Dr. Chen, chair of KUCC's Department of Radiation Oncology, is being recognized for his efforts in breast cancer treatment and prevention. Through Dr. Chen's work, he has and will continue to make an impact on patients and families fighting cancer.
If you know someone who strives to make our community a better place to live, work, and play, nominate them to be a Chiefs Kingdom Champion by visiting [Chiefs.com/FirstPass](../../../../../Library/Caches/TemporaryItems/Outlook Temp/chiefs.com/firstpass) to tell us why your champion deserves to be recognized.
COCA-COLA COIN TOSS CAPTAIN: ASHLEY GORNEY* *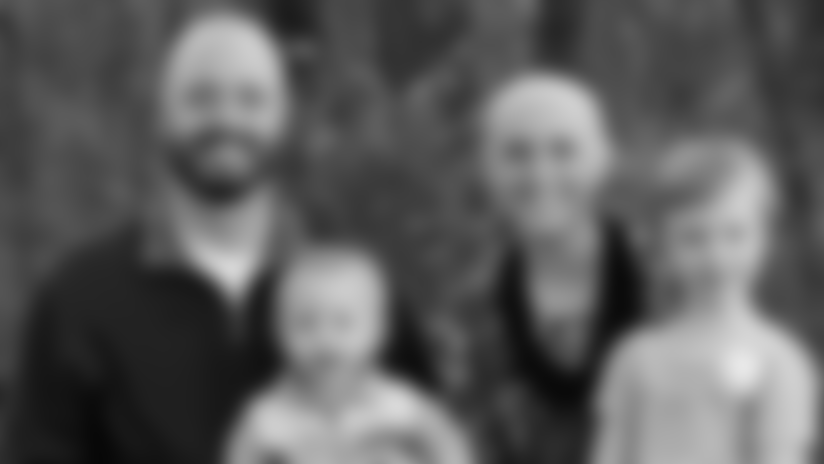 Whether it's a volleyball game or chemotherapy, Coca-Cola Coin Toss Captain Ashley Gorney meets every challenge with optimism and determination. That gives her an advantage in her fight against breast cancer, according to her care team at The University of Kansas Cancer Center. A mother of two, Spanish teacher and volleyball coach at Gardner Edgerton High School, Ashley discovered her cancer through a self-exam she performed during Breast Cancer Awareness Month in October 2015.
"Nobody knows your body the way you do, so you can tell right away if something's not right," Ashley said. When doctors confirmed the lump she felt was cancer, her coaching instincts took over.
"I'm a competitive person, so I saw cancer as another adversary. I don't like to lose, and I said I wasn't going to lose this battle," she recalled. She continued to work full-time while undergoing chemotherapy, surgery and radiation. Ashley also enrolled in a clinical trial with encouragement from her husband, Jerad, who teaches science at the same high school. Both believe in helping advance medical science, which is what drew Ashley to The University of Kansas Cancer Center.
PINK SEAT HONOREE: RONNETTE VINCENT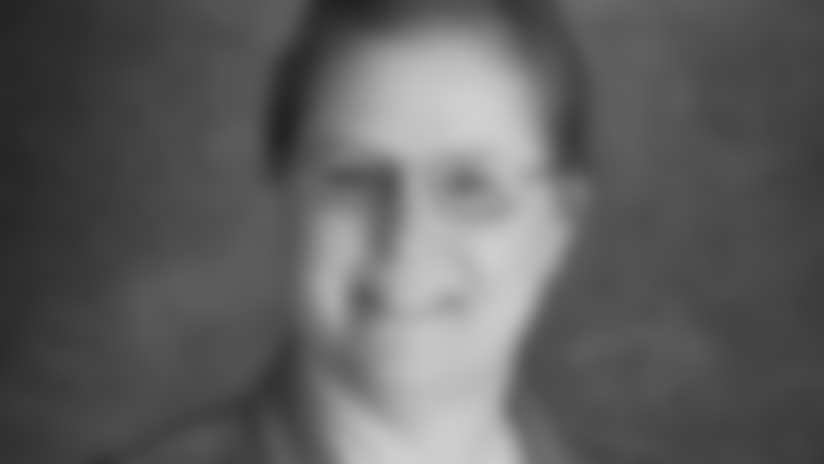 Ronnette Vincent was diagnosed in December 2015 with a rare type of breast cancer. She had chemotherapy and radiation at a hospital close to home, but came to The University of Kansas Cancer Center for surgery in April. Her battle continues today due to a recurrence, but her positive attitude is as strong as ever.
"We all have things we want to live for, and they say attitude is 90 percent of it," Ronnette said. She recharges herself every Sunday at her community church, where she finds comfort and strength. At the cancer center, she said she finds compassion.
"People who work with cancer patients have a special calling in life," Ronnette said. "I can't recall encountering one person at the cancer center who has not impressed me. They all have compassion. They know you when you call, and you feel like somebody really cares."
Ronnette said that lymphedema prevention specialist Sabrina Korentager, RN, and breast surgeon Jamie Wagner, DO, are "the bright spots" of her visits.
Ronnette and her husband, Pat, live on a farm near Fort Scott, Kansas, where she works as controller for a masonry restoration contractor. They have two grown children: Luke, 30, and Katelyn, 24. When Ronnette sits in The University of Kansas Hospital Pink Seat on Sunday, October 23, it will be her first visit to Arrowhead Stadium.