The Kansas City Chiefs hit the field at Arrowhead Stadium on Sunday to face the Cleveland Browns and close out their final matchup of a three-game home stand in front of another unbelievable crowd; they did so in victorious fashion, winning 23-17.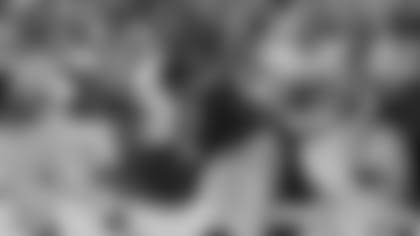 ](http://www.kcchiefs.com/media-center/photo-gallery/Highlight-Photos-Chiefs-Vs-Browns/8b9fc693-34c6-455a-8ff0-e13b52459969)
The Chiefs didn't waste time getting to work as they elected to receive and began with a game-opening drive that was highlighted by a 24-yard pass from Chiefs QB Alex Smith to RB Jamaal Charles. However, Kansas City's drive later stalled, before Chiefs K Ryan Succop was called on for a field goal attempt, which he nailed from 42 yards out.
Following the game, Jamaal referenced the screen pass as another way that he can be involved with the team's offensive game plan.
"That's the goal," Charles said. "They do a great job of calling plays and getting me the ball and I can't say anything more; I'm just happy to be a part of this team and I was happy at the beginning of the season, when I saw the playbook and I saw the schemes. I was excited about what they can do, getting me the ball, so I can help my team."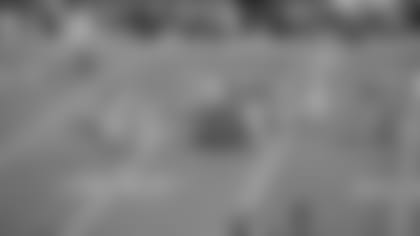 ](http://www.kcchiefs.com/media-center/photo-gallery/Highlight-Photos-Chiefs-Vs-Browns/8b9fc693-34c6-455a-8ff0-e13b52459969)
Kansas City 3 Cleveland 0.
Kansas City's defense forced a three-and-out series by the Browns on Cleveland's first offensive drive.
The Chiefs took their next possession and moved right down the field, thanks to a seven-yard pass from Alex Smith to Chiefs WR Dwayne Bowe, then a seven-yard rush by Charles and later two-straight completions to Chiefs WR Dexter McCluster. Smith then found Chiefs TE Sean McGrath for a 22-yard gain to the Browns 16-yard line, but three plays later, Cleveland stopped Kansas City on third-and-eight, which led to Ryan Succop's 35-yard FG.
Kansas City 6 Cleveland 0.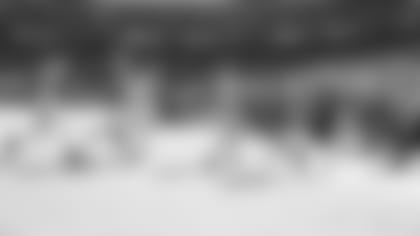 ](http://www.kcchiefs.com/media-center/photo-gallery/Highlight-Photos-Chiefs-Vs-Browns/8b9fc693-34c6-455a-8ff0-e13b52459969)
Following a Browns punt, the Chiefs offense moved down the field, during the second quarter, in convincing fashion and punched it in for six, when Smith found Chiefs RB Anthony Sherman for a 12-yard TD pass.
After the game, Sherman described his first-career NFL TD.
"That was the natural progression of that play," Sherman said. "I was the number one read and if it wasn't open, he had other guys to go to; it ended up that I was open and it worked out."
Kansas City 13 Cleveland 0.
Later in the second quarter, the Chiefs again crossed into Browns territory, before calling on Succop for a 52-yard FG attempt, which just missed to the left.
Following the miss, the Browns offense used two plays to cover 58 yards as Jason Campbell found Browns WR Josh Gordon for a 39-yard TD pass.
Kansas City 13 Cleveland 7.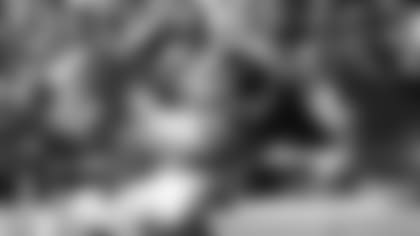 ](http://www.kcchiefs.com/media-center/photo-gallery/Highlight-Photos-Chiefs-Vs-Browns/8b9fc693-34c6-455a-8ff0-e13b52459969)
The Chiefs offense responded in quick fashion. Kansas City went on a drive that lasted six plays, covered 75 yards in 1:33, before Smith found McCluster with a laser pass for a 28-yard TD.
"It's a play we've been working on," McCluster said. "The defense, it's almost like they forgot about me; I don't know if they saw me, because I'm 5'8, I'm short, but Alex saw the open man and he threw the ball where it needed to be and we were able to connect and get six points."
Kansas City 20 Cleveland 7.
The Cleveland Browns answered with a scoring drive of their own as Jason Campbell led a seven-play drive that covered 54 yards in 1:01, before Browns K Billy Cundiff made good on a 44-yard FG.
Kansas City 20 Cleveland 10.
The score remained the same into halftime.
The Browns opened the second half with a drive that featured throws from Campbell to Josh Gordon for 14 and 23 yards, eventually leading to the Chiefs 23-yard line. Facing a third-and-five, Campbell rushed for four yards, bringing up a fourth-down-and-one situation, which Cleveland converted, following RB Willis McGahee's two-yard gain.
On the very next play, Campbell threw a 17-yard TD pass to Browns RB Fozzy Whittaker, helping to narrow the Chiefs lead to three.
Kansas City 20 Cleveland 17.
During the Browns second drive of the fourth quarter, Jason Campbell dropped back and tried to connect with Browns FB Chris Ogbonnaya, but Chiefs LB Derrick Johnson had other plans, lowering his shoulder into the fullback, jarring the ball loose for the pass breakup.
DJ described his hit on Ogbonnaya, after the game.
"I was in zone coverage," DJ said. "I just read (Jason) Campbell's eyes and Chris Ogbonnya is a Texas guy, so I had to give him a little taste of what we do over here at the Chiefs."
Campbell went right back to the air for the next two plays, including a 37-yard completion to Browns TE Jordan Cameron.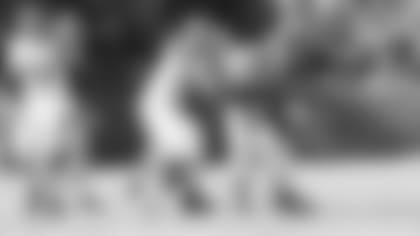 ](http://www.kcchiefs.com/media-center/photo-gallery/Highlight-Photos-Chiefs-Vs-Browns/8b9fc693-34c6-455a-8ff0-e13b52459969)
However, Kansas City's defense refused to budge, thanks to a sack by Justin Houston and later, a third-down stop by Eric Berry, forcing a Browns punt.
In the locker room, after the win, Houston talked about his QB sack against Campbell.
"Honestly," Houston admitted, "I have to go watch the film. I don't know what I was doing; I'm just rushing and it's a reaction."
Kansas City was forced to punt on its next drive, but regained possession after Chiefs LB Frank Zombo recovered the fumble during the Browns punt return by WR Davone Bess.
The Chiefs were unable to capitalize after the turnover, leading to Colquitt punt.
The Browns offense was facing not only the Chiefs defense, but the passionate Arrowhead Stadium crowd. With 2:12 left in the fourth quarter, the Browns attempted to convert on fourth-and-seven, before Campbell's pass attempt fell incomplete.
Coach Reid credited the Arrowhead crowd for another outstanding and loud performance.
After the two-minute warning, the Chiefs were staring at a third-and-two, with 1:06 on the clock, when Jamaal Charles gained one yard. Following a timeout by the Chiefs, Ryan Succop attempted a 40-yard FG and drilled it through the uprights.
Kansas City 23 Cleveland 17.
The Browns attempted a game-winning drive late, but the Chiefs weren't accommodating as Derrick Johnson stopped Josh Gordon after nine yards on the final play of the game.
"We pride ourselves on playing defense," DJ said. "The best you can be right now is 8-0 and that's where we're at. Everybody is going to give us their best and we know that. If we can take that punch and keep rolling, that's what we did today. It wasn't pretty, but a 'W" sure does feel good today."
During his postgame press conference, Chiefs QB Alex Smith said his team was able to withstand another strong effort by the opposition.
"Absolutely," Smith said. "I mean, you're going to continue, not that anybody sneaks up on anybody in this league, but yeah, when you're the only undefeated team, I think teams recognize that, how we're playing. No question, I think we're kind of prepared. I think we love it. Coach Reid talks about it all the time and you want a team's best shots. You want the stages to get bigger. That's why you put in all of the work in the offseason; that's why you do training camp. You want those opportunities. You want that honor. I think it's a great thing."
The 23-17 win moved the Kansas City Chiefs record to 8-0. Andy Reid's team will travel to face the Buffalo Bills next week at Ralph Wilson Stadium.