The Kansas City Chiefs knew what to expect, entering the Oakland Raiders "Black Hole" for a Week 15 matchup with their bitter rivals, an intense crowd, supporting its team that looked to play spoiler. Meanwhile, the Chiefs remain focused on trying to earn their eleventh win of the season, hoping to punch their ticket to the playoffs.
The weather at kickoff was 61 degrees, when Chiefs S Quintin Demps stepped back to field the kick, which he took to the Oakland 49-yard line.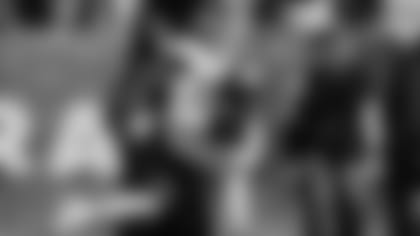 It took the Chiefs 22 seconds to score on their first play from scrimmage; Chiefs QB Alex Smith tossed a short pass to RB Jamaal Charles, who sprinted down the left sideline for the 49-yard score. KC 7 OAK 0.
The Raiders responded with a big play of their own, when QB Matt McGloin found RB Marcel Reece for 45 yards, into Chiefs territory. Two rushes later, the Raiders went back to the air, when McGloin found TE Mychal Rivera for a completion to the Chiefs 19-yard line. Later, facing a third-and-six at the Chiefs 14-yard line, McGloin's pass to Rivera fell incomplete, leading to a 34-yard FG by Raiders K Sebastian Janikowski. KC 7 OAK 3.
Scoring Drive: 8 plays, 65 yards in 3:33, ending with the34-yard FG by Janikowski.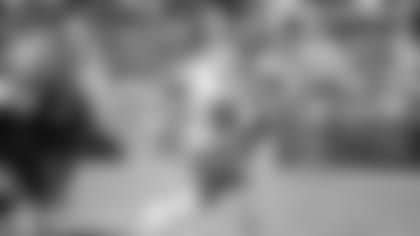 During the Chiefs second drive, Jamaal Charles took the rock for an 8-yard gain, leading to a third-and-two, when Smith drilled a seven-yard throw into the hands of WR Dwayne Bowe, good for the first down. Later, the Chiefs faced a third-and-nineteen on the Oakland 39-yard line, when Alex again found Charles with a screen pass, before Jamaal took it for the score again.KC 14 OAK 3.
The Kansas City Chiefs defense made its presence felt early on the Raiders second offensive drive, when Chiefs S Eric Berry stepped in front of a McGloin pass on third-and-three, housing it 47 yards later. KC 21 OAK 3.
Trailing by 18 points, the Raiders responded with a drive that moved to the Chiefs three-yard-line, when the first quarter ended.
Oakland finished off its long drive with a one-yard TD run by RB Rashad Jennings, early in the second quarter.
Scoring Drive: 11 plays, 82 yards in 5:27, ending with the one-yard TD run by Jennings.KC 21 OAK 10.
The Chiefs were forced to punt on their first drive of the second quarter, when the Raiders took over from their own 20-yard line.
Chiefs CB Brandon Flowers recorded a pass breakup on the Raiders first play of their drive, followed later by another Chiefs forced turnover, when LB Tamba Hali recovered the McGloin fumble.
The Chiefs offense made the most of the prime field position, including a five-yard run by Jamaal Charles, giving Kansas City a first-and-goal, from the one-yard line. On the very next play, Charles ran in for his third score of the game.KC 28 OAK 10.
Scoring Drive: 3 plays, 11 yards in 1:21, ending with the one-yard TD run by Charles.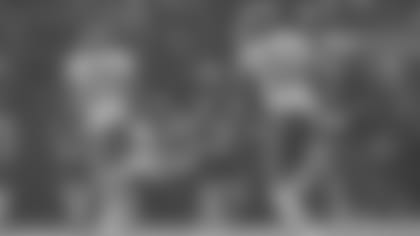 The Oakland Raiders used trickery on their ensuing drive, converting a fake punt against the Chiefs for a 22-yard gain. However, Eric Berry took that personal and later picked off McGloin for the second time, returning it 47 yards.
Jamaal Charles capped off the turnover with a 16-yard TD reception, his fourth score of the game. KC 35 OAK 10.
The four scores by Charles marks the tenth time in franchise history a player has scored as many as four times in one game.
Oakland responded with a scoring drive that covered 80 yards in 8 plays, lasting 2:42, ending with a one-yard TD run by Jennings. KC 35 OAK 17.
The Chiefs punted on their next drive, giving the Raiders :30 seconds to play with, before halftime. Oakland decided to run out the clock, keeping the score KC 35 OAK 17at half.
The Raiders opened the third quarter with a scoring drive that lasted 5 plays, covering 74 yards in 2:59, ending with a six-yard TD pass from McGloin to Raiders WR Andre Holmes. KC 35 OAK 24.
The Chiefs were forced to punt on their first drive of the second half.
Oakland began its second drive of the quarter from its eleven-yard line and later converted a third-and-ten, when Jennings ran for 21 yards. Facing another third-down situation, McGloin found Holmes for 28 yards. One rush later, on second-and-seven, McGloin hit Rivera with a 14-yard pass for the score. KC 35 OAK 31.
With the O.Co Coliseum crowd on its feet, the Chiefs faced a third-and-one on the ensuing drive, when Alex Smith found Jamaal Charles for another completion, this one for 71-yard score. KC 42 OAK 31.
Scoring Drive:3 plays, 80 yards in 1:22, ending with a 71-yard TD pass from Smith to Jamaal.
On the ensuing kickoff, Chiefs LB Josh Martin forced a fumble that was recovered by Chiefs S Husain Abdullah and again, the offense would make the most of it.
Alex Smith tossed a six-yard TD pass to TE Sean McGrath, capping off a four-play, 28-yard scoring drive that took 2:01.KC 49 OAK 31.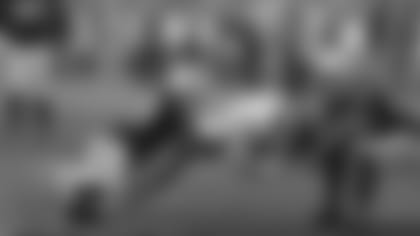 Kansas City's defense forced another Raiders turnover on the game's next drive, when Chiefs LB Frank Zombo picked off McGloin. However, the Raiders took the ball back, after sacking Alex Smith and recovering the forced fumble.
Chiefs LB Derrick Johnson tweeted early Sunday morning that he wanted to make today great, he followed up with an INT of McGloin.
The Chiefs offense milked more time off the clock and then added to their lead, thanks to an 11-yard run by Alex Smith, followed by a 17-yard TD run by Chiefs RB Knile Davis. KC 56 OAK 31.
Chiefs walked off the field with a 56-31 win and punching a ticket to the playoffs.
Kansas City's 56 points today is the most scored in the NFL this season. They move to 11-3 and take on the Colts next week at Arrowhead Stadium.