One week after setting the Guinness World Record for loudest crowd roar at an outdoor stadium, Chiefs fans filled Arrowhead Stadium to play their part in the Week 7 contest between their favorite team and the visiting Houston Texans.
The game began with the Chiefs receiving the opening kick, before they were later forced to punt.
The Houston Texans offense, led by QB Case Keenum, put points on the board with an opening drive that covered 27-yards, lasting 4:55, before Texans K Randy Bullock made good on a 48-yard FG.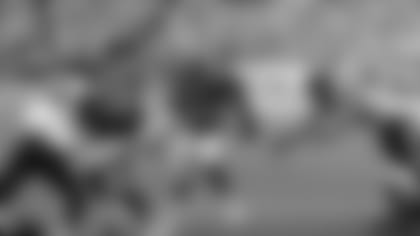 The Chiefs offense responded in a quick fashion as Chiefs QB Alex Smith used a wide variety of targets, including WR Dwayne Bowe, RB Anthony Sherman, TE Anthony Fasano, WR Dexter McCluster and RB Jamaal Charles, who ended the drive with a one-yard TD run.
"It was great execution," Charles said postgame. "The line did a great job pushing through. I saw Anthony Fasano and Sherm (Anthony Sherman); they did a great job. It was real fast, pop-pop and then the next thing you know, I walked in the end zone. I have to give a shout out to my line and to my fullback too, Sherm."
Scoring Drive: 11 plays 82 yards, 5:29 - one-yard TD run by Jamaal Charles.
The score remained the same as the first quarter ended.
The Houston Texans regained the lead, early in the second quarter, when Case Keenum found Texans WR DeAndre Hopkins for a 29-yard TD.
Scoring Drive:
5 plays, 81 yards, 2:49, 29-yard pass from Keenum to Texans WR DeAndre Hopkins.
Following a great defensive play by Chiefs S Eric Berry, who broke up a third-down pass attempt by Keenum, Houston had to punt.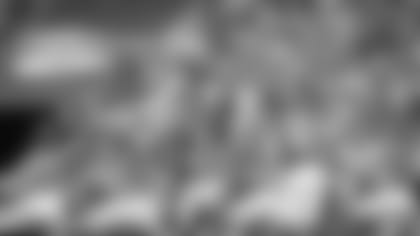 On the Chiefs ensuing drive, facing a 3rd-and-4 from their own nine-yard line, Alex Smith found Dwayne Bowe for 16 yards and a first down. Smith then found Jamaal Charles on a screen for nine yards as the drive continued. Later, from the Texans five-yard line, Smith delivered a play fake that fooled everybody but his teammates, running in for the score from five yards out.
Following the game, Smith was asked if the TD run was by design.
"We ran it earlier in the year," Smith said. "It's some stuff we had and I thought it was great timing. I love that stuff down there. I think it's a great place for it. [That's] right where he (Jamaal Charles) was supposed to go, right where he was supposed to go. It was executed well, the O-line played great up there."
Scoring Drive: 15 plays, 97 yards, 6:35, 5-yard run by Chiefs QB Alex Smith.
KANSAS CITY 14 HOUSTON 10
The score remained unchanged into halftime.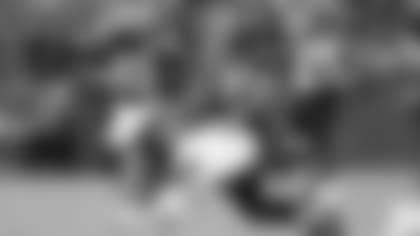 The third quarter opened with the Texans on offense. Houston's drive was later stalled, when Chiefs Pro Bowl LB Derrick Johnson sacked Case Keenum for a five-yard loss, forcing a Texans punt.
The Chiefs first drive of the second half ended in the hands of Texans CB Kareem Jackson, who recovered the Jamaal Charles fumble.
The Texans attacked quickly, after the turnover, as Keenum found Texans TE Garrett Graham for a completion to the Chiefs one-yard line. Holding strong, the Chiefs defense refused to allow six points, highlighted by a big stop on third down by Chiefs S Kendrick Lewis. Houston then attempted a 21-yard FG, which was made by Texans K Randy Bullock.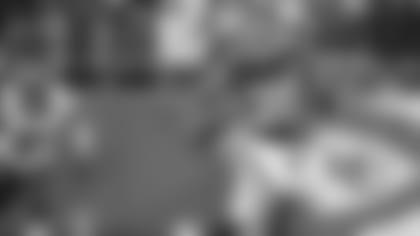 KANSAS CITY 14 HOUSTON 13
Houston kicked off to a former Texan player, Chiefs DB Quintin Demps, who returned the kick 56 yards, giving the Chiefs offense a short field.
"They were stopping us early," Demps said after the game. "We knew we had a chance to get outside on one of them, so it was all about us just hitting the holes, great blocking and it was a big return."
Alex Smith and company eventually moved the ball to the Houston four-yard line, where Chiefs K Ryan Succop nailed a 22-yard FG.
Scoring Drive: 7 plays, 42 yards, 3:17, ending with a 22-yard FG by Chiefs K Ryan Succop.
KANSAS CITY 17 HOUSTON 13
Case Keenum and the Texans responded to the Chiefs field goal with one of their own, after Texans K Randy Bullock split the uprights from 47 yards out.
Scoring Drive: 5 plays, 51 yards, 1:46, ending with a 47-yard FG by Texans K Randy Bullock
KANSAS CITY 17 HOUSTON 16
The score remained the same into the fourth quarter.
The Chiefs opened the fourth quarter with a six-yard completion from Alex Smith to TE Anthony Fasano, who took the ball to the Texans one-yard line. Later, facing a fourth-and-one, the Chiefs went for six points, before Smith's pass fell incomplete to Chiefs TE Sean McGrath.
Smith was asked about the fourth-down play, following the game.
"Yeah, I was pretty upset with myself on that one," Smith said. "I thought I was going to be able to run in and got kind of surprised when nobody was covering him."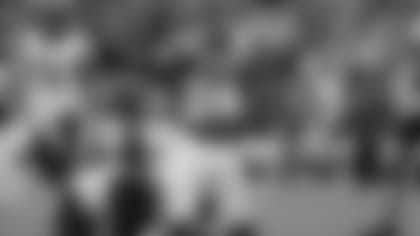 The Chiefs defense kept the Texans off the scoreboard, forcing them to punt after Chiefs CB Brandon Flowers sacked Case Keenum for a six-yard loss.
"I came a few times today," Flowers said of the sack. "One time, the tackle just came off on me late and Tamba did a great job, rushing up field, sacrificing himself and I just saw a free lane and I knew I had to get there in time, because my fellow DBs were playing man coverage back there and I know how that feels, being on that island, so I definitely had to bring it home for my guys in the back end."
I asked Flowers what it feels like to have the QB in his sights, before a sack.
"It feels good," Flowers said. "That was my first sack; I felt like Tamba back there; that's why I gave him the 'TambaHawk' at the end. It was just a great feeling."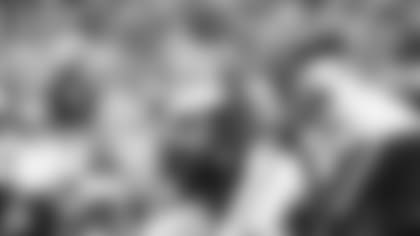 On the Texans next drive, following a Dustin Colquitt punt, Chiefs Pro Bowl LBs Justin Houston and Tamba Hali shared a sack, taking Case Keenum to the ground. Hali was given credit for the forced fumble that was recovered by the Texans.
Following a Texans punt, Chiefs QB Alex Smith was intercepted on the next drive by Texans S Shiloh Keo.
However, as it has all year, the Chiefs defense responded in crushing fashion, highlighted by another sack by Tamba Hali, dropping Keenum for a loss of 10 yards, leading to a punt by the Texans.
In possession of the ball and a one-point lead, coming out of the two-minute warning, the Chiefs faced a third-and-four, when Alex Smith's pass to Dwayne Bowe was broken up, leading to a punt by Dustin Colquitt that was downed on the Texans 10-yard line.
On the ensuing Texans drive, Chiefs Pro Bowl S Eric Berry came up with a pass breakup on the first play and then the Tamba Hali factor happened again. Hali sacked Keenum, forced another fumble, recovered by Chiefs LB Derrick Johnson.
"We put in some different blitzes," Hali said of the sack. "You have Derrick Johnson, me and Justin Houston all on the same side, so (the offense) has to choose who to block."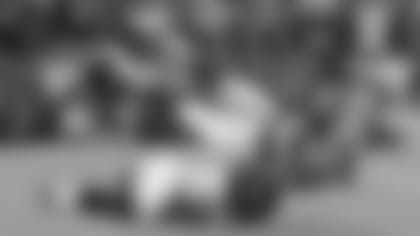 ](http://www.kcchiefs.com/media-center/photo-gallery/Highlight-Photos-Chiefs-Vs-Texans/ab63c57e-fb13-468d-84ed-823ce1e56e80#2809fa4d-4991-439e-8129-df2d891f71ad)
DJ offered his perspective on the final defensive play.
"It's just letting Justin Houston and Tamba Hali free rush to the quarterback," DJ said. "Those guys are great at it and I'm just picking up scraps; I'm glad to be on their team." The Chiefs milked the game clock, until it struck zeroes and just like that, the Kansas City Chiefs moved to 7-0.