Following Sunday's record-breaking performance by Chiefs RB Jamaal Charles, who finished the Week 15 win with 8 carries for 20 yards and 1 TD, along with 8 receptions for 195 yards (24.4 yards-per-reception avg.) and 4 TDs, Chiefs head coach Andy Reid fittingly praised his Pro Bowl RB, as well as his teammates, who helped Jamaal enter the record books.
"I could go around and pick out a lot of players here and coaches, but I think Jamaal was special by numbers and how it ranked amongst things that have been done in the league and with the Chiefs," coach Reid said. "The receiving yards, the receptions for touchdowns, again he just had one of those days, 5 TDs."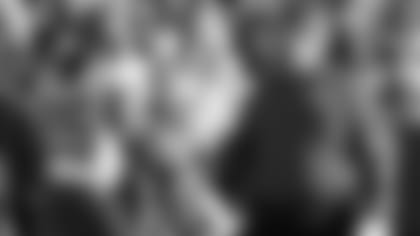 Coach Reid was later asked if Jamaal should be considered for the NFL MVP Award.
"He's got my vote," coach Reid said on Sunday. "Anybody, however many folks that were here today, I'm sure he's probably got their vote. I don't know how anybody could be more valuable to a team's success than he is, so, I'm pulling for him."
Jamaal became the first player in NFL history with at least four touchdown receptions and one touchdown run in a single game. His five total touchdowns tie for the fourth-most in a single game in NFL history and fall just one shy of the league record. Three players have scored six touchdowns in a game: Ernie Nevers (Nov. 28, 1929), Dub Jones (Nov. 25, 1951) and Gale Sayers (Dec. 12, 1965).
Following Kansas City's 56-31 victory on Sunday, members of the Chiefs family were quick to describe his many talents.
Chiefs Chairman and CEO Clark Hunt
"Absolutely special. Jamaal has been that type of player for the Chiefs for many years now; you almost come to expect great performances from him and certainly, this is going to be one of the tops in his career and who knows where the ceiling is. We've seen him do it, rushing the ball and today, he did it receiving, five TDs, that's pretty hard to do in the National Football League."
"It's a great day for him, 5 TDs, what can I say, it's J-Charles; he's been proving he's a great player and he proved it again today."
"He is a beast. He caught that one screen pass with just one hand and housed it, unbelievable."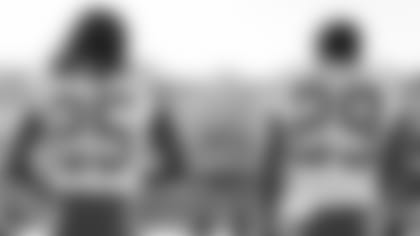 "That was crazy. Jamaal, his work ethic, it's just cool seeing guys that work hard, how it pays off, on the field. He's very humble and keeps putting in the work and it's exciting to see him run and make plays."
"It's great man. With Jamaal, you know all you have to do is get in front of a guy and he has the ability to break it. As you saw, he broke a few big runs, a few big passes, and the screen game and got into the end zone for us."
Chiefs LB Derrick Johnson
"Jamaal is probably the best player in the league and we know that. We're glad he's on our team. I'm a little biased with him, because he's a (Texas) Longhorn, but Jamaal is a fire to the offense and when he gets the ball, it's time to light up the band."
Check out what else Jamaal's teammates said, via Twitter, about him and being playoff bound.