The Kansas City Chiefs and Oakland Raiders are hours away from their 110th-career matchup against one another. When Chiefs head coach Andy Reid and his team takes the field at O.Co Coliseum, they'll be "welcomed" by the Silver and Black, most notably those who are seated in the "Black Hole".
I caught up with Chiefs coaches and players this week, some who have played or coached against the Raiders in Oakland and some who have not; each shared what comes to mind, when hearing the words "Black Hole", beginning with Chiefs head coach Andy Reid.
"I've had a chance to take teams in there, a couple of times," coach Reid said. "It's a tough place to play; the fans take a lot of pride in making that the "Black Hole".
Chiefs offensive coordinator - Doug Pederson
"I think it's a great fanbase, to be honest with you. The guys with the shoulder pads with spikes and the painted faces and the different things, that's what it should be about. They support their team and they have a reputation that way and they're upholding that reputation."
"I've played there, once before in my career; I know it gets pretty rowdy."
"It's going to be crazy, especially when we head toward the "Black Hole", down in the end zone. You just have to be prepared for anything. Those fans get kind of rowdy. They get loud; we just have to be prepared."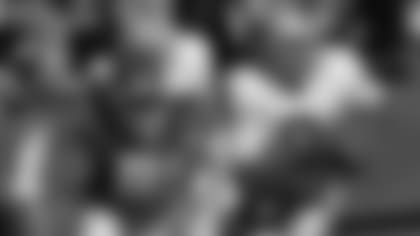 "It's fun, playing there. It's one of the best places to play, from our perspective; you have to enjoy it. They have a good fanbase and they enjoy it."
Chiefs CB - Brandon Flowers
"I told them it's going to be the funnest place they're ever going to play. They hate us. You walk in there and you can feel the hate. The atmosphere is crazy. It will be an intense and fun road game."
"It's one of my favorite away stadiums. It's a lot of fun. The fans are wild. Their team is always geeked up, when we go, so, it's always a good time, out there. For the most part, I haven't heard anything crazy directed to me; most of the time, I'm not paying attention to what they're saying."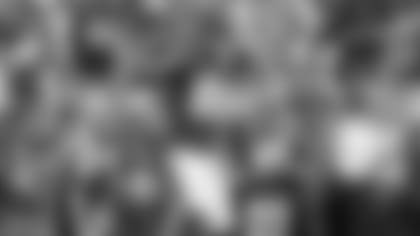 Chiefs WR - Junior Hemingway
"I've never been there; this is my first time. I've heard it's a little crazy out there."
Chiefs CB - Marcus Cooper
"I heard it's a great environment, if we played for them. There's a lot of history there, great fans, and we're looking forward to it."
"I heard it's a rough environment; the fans really get into it."