The Kansas City Chiefs kicked off their 2017 preseason slate Friday night at Arrowhead Stadium against the San Francisco 49ers, falling by a score 27-17.
Here are 10 observations from the game:
1. The first-team offense looked sharp
The Chiefs got the ball to start the game and put together a drive that leaves you feeling good about the first-team offense.
Overall, they went 75 yards on eight plays, converted two third downs and finished off the drive with a 2-yard rushing touchdown from running back Spencer Ware.
It was the only drive of the game for quarterback Alex Smith, who finished 4 of 6 for 48 yards. He also chipped in with a key 10-yard scramble on third-and-7 from midfield.
2. Smith and Tyreek Hill continue what we've seen at camp
The Smith-to-Hill connection has been the offensive story at training camp, and it didn't take long for that connection to be on display Friday night.
On the very first offensive play of the game, Smith went deep down the right sideline to Hill, who hauled it in for a 32-yard gain.
It was Hill's only reception of the game, but it was a memorable one.
3. Defense stands tall in the red zone
The first-team defense had a couple of nice red-zone stands in the first half of Friday's game.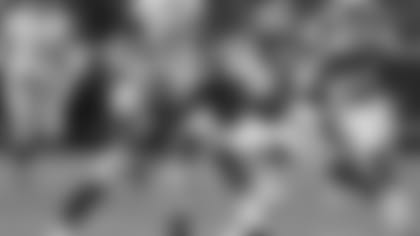 Last year, the Chiefs ranked fifth in the NFL by allowing opposing offenses to score touchdowns just 49.1 percent of the time they enter the red zone.
The performance on Friday was indicative of those kinds of performances.
Early in the second quarter, the 49ers had a first-and-goal from the 1-yard line following a Chiefs' penalty on a made field goal, but the 49ers decided to take the points off the board and accept the penalty and try to get it in from the 1-yard line.
The Chiefs' defense had other plans.
49ers' quarterback Matt Barkley's first-down pass fell incomplete, then the second-down rush attempt resulted in a loss of three yards after a nice tackle in the backfield from cornerback Terrance Mitchell, and the third down pass from Barkley also fell incomplete.
4. Linebacker Derrick Johnson and defensive lineman Allen Bailey return for the defense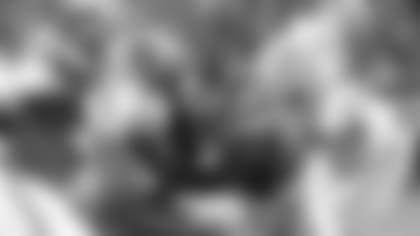 Both players were placed on Injured Reserve last season, with Johnson (Achilles) and Bailey (Pectoral) both making their returns to game action Friday night.
Johnson said during an in-game interview that he feels close to 100 percent, and Bailey had a nice tackle-for-loss on the 49ers second offensive play of the game.
"I saw the formation leaning more to the left," Bailey explained of the play after the game. "So, I just kind of widened out and prepared for that, and bam."
"It was really good to get back out there, to get a real game under my belt," he added. "It's been about 10 months, but I felt good, shoulder felt good, body felt good."
5. Chris Conley makes a couple of nice catches, suffers knee contusion
After the game, Chiefs coach Andy Reid shared that there were only two injuries to come from Friday's game, which were a knee contusion for receiver Chris Conley, and a dislocated finger for cornerback Phillip Gaines.
Conley's knee contusion came on a fantastic catch he made across the middle for a gain of 17 yards. Conley was able to retain possession of the ball long enough before his elbow and forearm hit the ground. The safety came flying in and hit his knee, but he was able to get off the field under his own power.
Earlier in the game, Conley had a long touchdown that was called back because of offensive pass interference. He finished with two catches for a team-leading 46 yards.
6. New linebacker Kevin Pierre-Louis blocks a punt
Chiefs' special team's coach Dave Toub had already sung the praises of new linebacker Kevin Pierre-Louis, whom the Chiefs traded for a couple of weeks ago from the Seattle Seahawks in a deal that sent Pro Bowl special teams' ace D.J. Alexander to the Pacific Northwest.
But after Pierre-Louis blocked a punt midway through the third quarter, Toub may sing a little louder. It was easily the top special teams play of the day.
Rookie running back Kareem Hunt was able to pick up the ball after it was blocked and return it 12 yards to the 49ers' 8-yard line.
7. Rookie quarterback Patrick Mahomes finds the end zone in his Arrowhead debut
Just a few plays following the blocked punt, Patrick Mahomes, who on Friday became the first Chiefs' rookie first-round pick to play quarterback for the Chiefs at Arrowhead Stadium in more than 34 years, found fellow rookie Marcus Kemp in the end zone for a 1-yard touchdown.
On the play, Mahomes scrambled right and threw back across his body up to Kemp in a place that only his receiver could catch it.
As was the case with both Alex Smith and Tyler Bray as well, the first pass for Mahomes was a deep one—connecting with Demarcus Robinson on a 41-yard gain, but it was called back due to a penalty.
It was a nice debut for Mahomes, who finished 7 of 9 for 49 yards and a touchdown. His passer rating of 126.4 led all Chiefs' quarterbacks.
8. Steven Nelson, Marcus Peters have nice pass breakups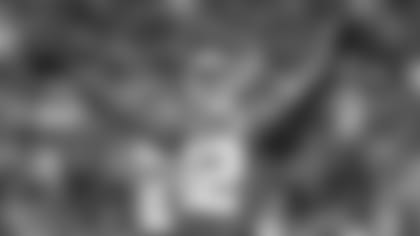 While Mitchell had the nice tackle in the red zone, the other two top cornerbacks for the Chiefs who have spent the most time with the first-team defense had some nice plays as well.
Both cornerbacks Steven Nelson and Marcus Peters had nice pass breakups in man coverage.
Again, it was a nice day for the Chiefs' first-team defense overall.
9. Three Chiefs have sacks Friday night
The Chiefs finished with three sacks on the night.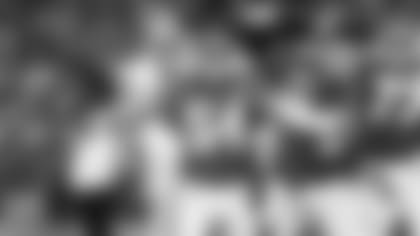 Outside linebacker Marcus Rush, who was a standout for the 49ers in the preseason last year, finished with three tackles, a sack, and three quarterback hits.
Defensive lineman David King and outside linebacker Earl Okine also chipped in with a couple of flashy sacks.
10. Local product De'Vante Bausby gets the chance to play for his hometown team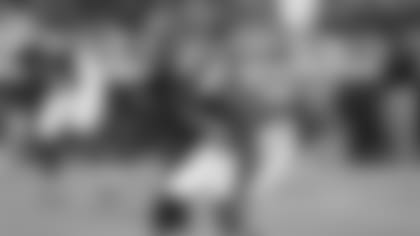 Cornerback De'Vante Basuby, who played collegiately at Pittsburg State and locally at Hogan Prep, which sits less than 10 miles from Arrowhead Stadium, was finally able to step out on the field at Arrowhead Stadium in the jersey of the team he grew up rooting for.
Two years ago, Bausby was signed by the Chiefs as an undrafted free agent, but broke his collarbone during offseason workouts and never had the chance to play in the preseason.
Now, after spending time with the Chicago Bears last season, Bausby once again had an opportunity with his childhood team, signing with the Chiefs this offseason.
While he had never played at Arrowhead as a member of the Chiefs, Bausby had played there in college, and had some pretty memorable games.
"I played (at Arrowhead) in college three times, and got three picks," Bausby laughed after the game. "I was hoping for a fourth game and a fourth pick, but it was just big for me to come out here and show the coaches that I can do it in front of my home crowd."
Bausby almost wasn't given the opportunity to play in this game as he was dealing with an ankle injury suffered in practice last week.
"We have a great training staff," Bausby explained. "(Head athletic trainer) Rick Burkholder and (assistant trainer) Tiffany Morton worked with me a lot, and they got me right. I was good. I was good out there. A couple plays it was iffy, but for the most part I was good, and mentally, I was in. That was big for me just tuning in, that's what it all was for me."
Overall, the opportunity meant something.
"It hasn't really hit me yet," Bausby said of the opportunity to play for the Chiefs in a game—even the preseason. "I wish we had got the win, but it hasn't really hit me. When I sit back and reflect, I'll probably grasp the whole moment, but right now, it hasn't really hit me."
---
The Chiefs return to practice on the campus of Missouri Western State University Sunday morning at 8:15 a.m. There are only four more chances to catch the Chiefs at camp, and you can find all that info at Chiefs.com/TrainingCamp.