GAME TIME: 12:00 p.m. CT on Sunday, Sept. 23
LOCATION: Arrowhead Stadium in Kansas City, Mo.
HOW TO WATCH: FOX (WDAF-TV local)
HOW TO LISTEN: 101.1 The Fox
It's been nothing short of a thrilling couple of weeks for the Kansas City Chiefs.
Quarterback Patrick Mahomes has tossed an NFL-record 10 touchdowns, Kansas City has yet to trail in a game and, most importantly, the Chiefs have left two opposing stadiums with victories.
In fact, Kansas City is just the seventh team in the last 16 years to open the season with two wins on the road, and the first in five seasons.
The Chiefs secured each of those victories in part because of the hottest offense in the league, racking up 80 points through just 120 minutes of action – the most points through two weeks since the Denver Broncos in 2013.
It's been an exhilarating beginning to Mahomes' tenure as Kansas City's starting quarterback, but as far as Head Coach Andy Reid is concerned, the work is just getting started.
"We have a ton of things that we can improve on," Reid said. "As defensive coordinators study and see these things, they will throw different wrinkles at you and you have to rise up every week. That's not a simple part of this. In this business, it's not so much about what you did the week before, it's about what you do today. We have to keep answering these different challenges. We did OK last week - now we have to prepare ourselves for this week."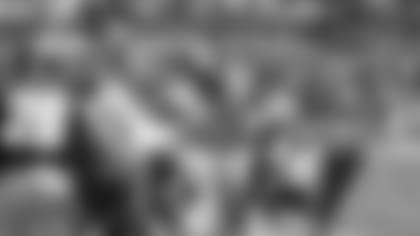 That challenge continues against the San Francisco 49ers (1-1), who are coming off an impressive offensive performance of their own in last week's victory over the Detroit Lions.
The 49ers tallied 30 points in that game, holding off a late Lions' rally to notch their first win of the season. Quarterback Jimmy Garoppolo bounced back from a rough performance in Week 1 to post a 118.4 passer rating in the contest, flashing the ability that made the 26-year-old Garoppolo such an intriguing figure last season.
San Francisco was 1-10 before the former second-round pick took over under center in 2017, ranking 28th in the league in scoring. That all changed when Garoppolo took the reins in Week 13, as the 49ers went on to post the fifth-best offense in the NFL and a perfect record through his five starts to close out the season.
He's a player that has the talent to grow into one of the better quarterbacks in the league.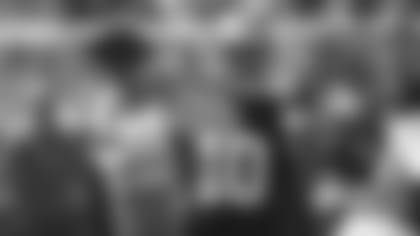 Garoppolo's favorite targets through two weeks have been tight end George Kittle - who has seven catches for 112 yards on the season - and veteran wide receiver Pierre Garcon, though San Francisco's top weapon has been second-year tailback Matt Breida.
The Georgia Southern product leads the NFL in rushing with 184 yards, averaging a ridiculous 8.4 yards per attempt on 22 carries. He possesses a unique combination of elite speed and dynamic lateral quickness, making for a tough test on Sunday.
"They're running the ball really well. They lost [tailback Jerick] McKinnon early, but Breida has turned into a great thing for them. He's got legitimate speed and adds a dimension of playmaking ability to their offense," said Defensive Coordinator Bob Sutton. "[49ers Head Coach Kyle Shanahan] runs a really good system based on the zone run – [where you take] one cut and take it up field."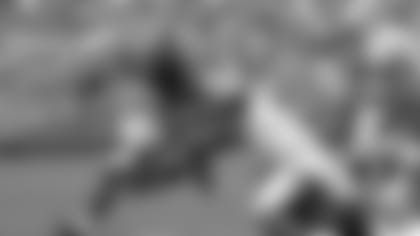 Of course, the Chiefs have a few dynamic offensive playmakers of their own.
Seven different players have caught a touchdown already for Kansas City, matching the Chiefs' total from all of last season.
That includes wide receiver Tyreek Hill, whose 263 yards from scrimmage rank fourth in the NFL, and tight end Travis Kelce, who caught a pair of touchdowns in last Sunday's win over the Pittsburgh Steelers.
Wide receivers Chris Conley, Demarcus Robinson and De'Anthony Thomas, tailback Kareem Hunt and fullback Anthony Sherman have also all caught a touchdown through the air, forming a truly unique aerial attack.
It's simply been the top offense in the NFL through the season's first two weeks, with each player putting their own accolades aside in the name of collective success.
"The only thing we want our guys to understand is, 'What can we do to help us win?' Because when it's all said and done, it's not the stats that are celebrated…in this industry, you are celebrated by the alphabets - and the most important [letter] is the W," said Offensive Coordinator Eric Bieniemy. "We just want to make sure that collectively we are focused on that, and that's all that matters."
The Chiefs will have an opportunity to demonstrate their offensive prowess yet again on Sunday against a 49ers' defensive unit that features one of the league's top pass rushers in DeForest Buckner.
The third-year defensive tackle already has 3.5 sacks on the season – the third-most in the league – and is more than capable of creating havoc up front. That makes for an intriguing matchup with the Chiefs' offensive line, which has yielded only two sacks on the season.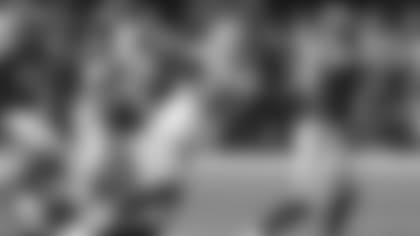 It all wraps into what should be another exciting afternoon of football as the Chiefs play at Arrowhead Stadium for the first time on the 2018 campaign.
Kansas City has won 17 of their last 21 regular season contests at Arrowhead dating back to 2015, and for Mahomes, it represents his first opportunity to play in front of his home crowd when it counts.
"I've had this game circled for a long time," Mahomes said. "Just being able to play at home in front of these fans - it's going to be an amazing thing. I can't wait for that moment, just when I get to run out on the field and hear those fans roar."
He'll have that chance soon enough as the Chiefs take on the 49ers at 12:00 p.m. CT.