His teammates call him the "Hit Man," and through two weeks, Kansas City Chiefs' linebacker Anthony Hitchens is certainly living up to the nickname.
Hitchens, who signed with Kansas City last March as one of the offseason's marquee free agents, already has a team-leading 26 tackles this season – the second-most in the NFL. He's tallied double-digit tackles in each of the Chiefs' first two games, matching the number of individual double-digit tackle performances by all Chiefs' defensive players combined in 2017.
Additionally, Hitchens' 26 tackles are the most by a Chiefs' player through the first two weeks of a season dating back to 1994.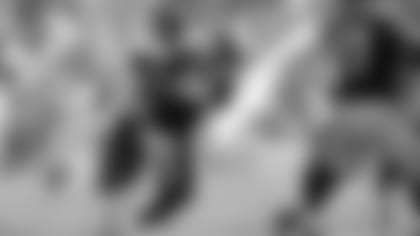 The guy has been good – but despite the strong start, the fifth-year linebacker is hardly satisfied.
"I'm not too big into stats and stuff like that - we're just trying to win games," Hitchens said. "If you're playing a lot of snaps and not getting to the ball, there's a problem. I put that pressure on myself to make those plays and I also left a lot of plays out there, so there's so much room for improvement."
Indeed, Hitchens has been on the field a lot this season. He's played all but 22 of Kansas City's defensive snaps, staying on the field 88 percent of the time.
No matter the situation, the 26-year-old linebacker has been out there.
"That's what I signed up for," Hitchens explained. "That's one of the biggest things in free agency that I wanted – I wanted to be able to play in all phases and show that I can compete on all downs. I'm looking forward to [doing more] with that opportunity."
Though while the numbers are impressive, the mentality that Hitchens brings on defense is arguably just as valuable.
"He's a very competitive player – he's all football. He studies football around the clock," said Defensive Coordinator Bob Sutton. "He knows what we're doing very well and he knows a lot about the opponent. He works at that part of his game, and it carries over. He's a gritty competitor, and I think that our other players feed off of the way he approaches the game."
"He's really smart - he sees the game at another level," fellow inside linebacker Reggie Ragland added. "He's telling guys, 'OK, this play is coming up,' while we're out there. I like playing with him, and he's making me work even harder out there."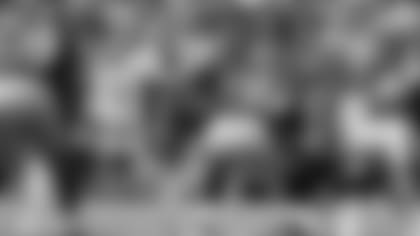 It's something that Hitchens brings to practice every day, and while the Chiefs' defense has struggled at times through the first two games of the season, Hitchens is confident in their ability to improve as a group.
"I think our whole linebacker corps and defense has grown every single day. That's all we can do right now – just grow and continue to get better," Hitchens explained. "We just need to continue working on practicing good habits and technique. If you don't use it, you lose it, so every day at practice, I'm trying to get the linebackers to work their hands and things like that."
That work is well underway this week as Kansas City prepares to take on the San Francisco 49ers this Sunday at Arrowhead Stadium, where for the first time this season, more than 76,000 screaming fans will be lending the voices to the Chiefs' efforts on defense.
"I heard the crowd a little bit in the preseason, but I heard that was just a little taste of it," Hitchens said. "I'm excited and looking forward to it."