A trip to Orlando for the Pro Bowl has become a regular occurrence for Kansas City Chiefs' wide receiver Tyreek Hill, who joined his peers in the sun for a third-straight season this January after his best campaign yet as a professional.
In fact, it was the best season ever by a Chiefs' pass-catcher.
The speedy Hill amassed 1,479 yards through the air in 2018, breaking Derrick Alexander's franchise record for receiving yards during a single season. He led the NFL in catches of at least 25 yards (22) - leading second-place by six grabs – while hauling in the third-most touchdowns in the league (12).
It all helped Hill earn yet another trip to the annual all-star game as a much-deserved reward for a season chock full of electrifying plays.
"It's a chance to spend some time with my family and my son, and that's what the Pro Bowl is for," Hill said. "It's about making memories, so I'm all for it."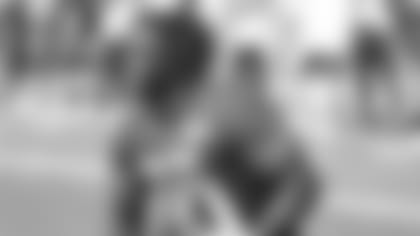 Of course, this year is a little different.
After receiving an invitation to the Pro Bowl in each of his first two seasons as a return specialist, Hill is one of the AFC's starting wide receivers this time around. It's a culmination of Hill's diligent work at perfecting his craft as a pass-catcher, and the results are in the numbers.
Hill caught 61 passes for 593 yards as a rookie in 2016 and 75 passes for 1,183 yards a year later before hauling in 87 catches for his record-breaking 1,479 yards this season.
The guy has only gotten better, and he has his sights on even more.
"It's a blessing. I get a chance to do the job that I love for my family and for the fans, and I can only go up from here," Hill explained. "Each and every year, I'm going to continue to progress as a receiver."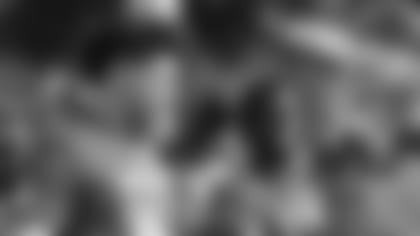 It's something that's caught the eye of those around the NFL.
"He's really worked on his game and turned into one of the best weapons in this league," said Baltimore Ravens' safety Eric Weddle. "You always have to account for him and just to see what he's become, it's pretty awesome to see for a young guy."
When asked about Hill's speed, Weddle smiled before delivering a simple answer.
"There's nothing like it when he gets going," the veteran safety said.
And that praise was just as evident among Hill's fellow wide outs.
"He's a complete receiver – he can pretty much do everything," said Pittsburgh Steelers wide receiver JuJu Smith-Schuster. "Speed kills and he's just a fun dude to watch."
"He's amazing," added Los Angeles Chargers' wide receiver Keenan Allen. "I had a chance to actually sit there and watch him in that game we played at their place, and just the way that he runs his routes, he's a little bit more crafty and he's just using everything he has to get open."
That ability routinely brought the Arrowhead faithful to their feet in 2018, and it was no different at Pro Bowl practice on Friday – albeit in a different way.
After catching a touchdown strike from Chiefs' quarterback Patrick Mahomes, Hill looked at the crowd and did a backflip. The fans went crazy.
"You know, I'm just trying to get the crowd into it," Hill said. "The crowd was dying down a little bit, so I did a little flip for them."
From those acrobatics to yet another impressive season catching the football, Hill certainly knows how to make a crowd go wild.