When defensive tackle Xavier Williams decided to come home and sign with the Kansas City Chiefs this past offseason, the Grandview High School alum had plenty running through his mind.
There was the promise of home-cooked meals, more time with his extended family and, of course, the chance to play the Oakland Raiders at Arrowhead Stadium.
Williams was just a kid when he first witnessed one of the NFL's greatest rivalries in person, but the atmosphere that echoed throughout the stands that day still sticks with him.
"I just remember that the environment was exciting," Williams recalled. "The most memorable part of it was neither of the teams were really that good at the time, but the fans were still treating it like it was the Super Bowl. It was just the feel of being there – it was electrifying."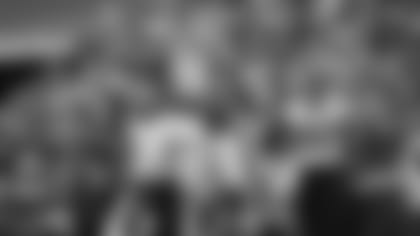 It was a feeling that endured into Williams' professional career with the Arizona Cardinals, who just so happened to play the Raiders every year in the preseason during Williams' tenure in the desert.
The games didn't mean anything in the standings, but to Williams, it meant a little something more.
"It was always just in the back of my mind every time I played them. I'd just be thinking, 'Man, I get to play the Raiders.' It was just exciting," Williams said. "Growing up in Kansas City, you're taught that there are teams you don't like, and the ones you hate the most are in silver and black. It was always just something that I kept it my mind."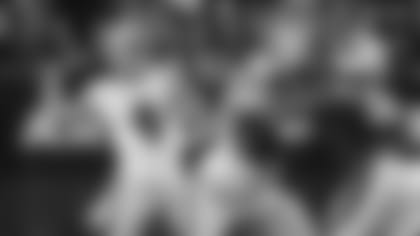 He saw his first regular-season action against the Raiders earlier this year, forcing a fumble in an eventual Kansas City victory. It was a continuation of a solid first campaign for the four-year veteran with his childhood team, but this Sunday's game will hold particular significance.
Williams will again make his way to Arrowhead as the Chiefs prepare to take on the Raiders, but rather than finding his seat in the stands, he'll be running out of the tunnel clad in the red and gold.
"It's pretty wild to think about," Williams said. "The crowd set the noise record against the Raiders a few years ago, so hopefully it will be like that again. My family is coming out to the game, too, and they're all excited…I can't wait."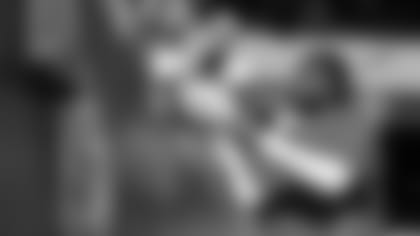 And, fittingly enough, it's a game rife with implications.
The Chiefs can secure a third-straight AFC West title and the top seed in the conference with a victory on Sunday, providing Williams and the rest of the locker room with plenty to play for beyond just the rivalry itself.
"[The rivalry] is huge," Williams said. "If we can go out there and handle business and get that No. 1 seed, it just makes it even bigger."