It started way back in Week 5 on a rainy afternoon at Arrowhead Stadium, when Kansas City Chiefs' defensive end Chris Jones got to Jacksonville Jaguars' quarterback Blake Bortles for his first sack of the year.
Jones was back at it a week later, strip sacking New England Patriots' quarterback Tom Brady, and then again a week after that, bringing down Cincinnati Bengals' signal caller Andy Dalton.
The weeks went on and on – seven more of them, to be exact – and Jones recorded a sack in every one.
It's been a whopping 10 games since the streak started back in early October, and 14.0 total sacks later, Jones owns a stretch unlike any other in NFL history.
Jones is the first player to ever notch a sack in 10-straight games during a single season, and with his 14.0 sacks on the year, Jones has a shot at posting the third-most prolific season getting after the passer in franchise history.
The 24-year-old defensive end needs just two more sacks to take over third place on that list, which is topped by teammate Justin Houston (22.0) and Pro Football Hall of Famer Derrick Thomas (20.0).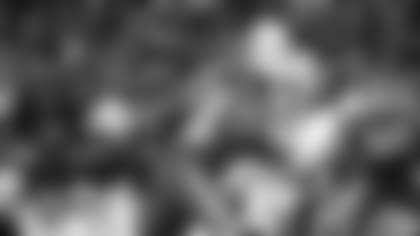 For reference, Jones' previous career-high was 6.5 sacks, which he set last season. He's already more than doubled that mark with still two full games left to play. It's simply been a breakout campaign for the former second-round pick, fostering plenty of superstitions in the process.
First, there's the gloves.
Jones donned a new pair of gloves before Kansas City's Week 5 matchup with Jacksonville, and 14.0 sacks later, he hasn't washed them once.
"My teammates hate them," Jones said laughingly. "They smell like a dead animal, but I won't change them up."
"He needs to get new ones," said fellow defensive lineman Xavier Williams. "He can wash them or rinse them, but he needs to do something."
They can plead all they want, but it's not happening.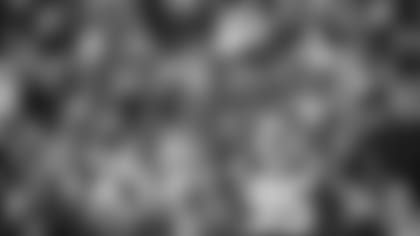 And that's not all. There's also the mandatory weekly stop by a local chicken joint downtown.
"I have this restaurant that I make Xavier Williams come to every Monday with me," Jones explained. "I have to get the same meal every time – even if I'm not hungry - I have to get the same meal. It's a chicken sandwich, a milkshake, two chicken breasts and three orders of fries. I don't eat all of this, but I got it one time and had success with it, so I feel like if something isn't broken, why fix it?"
"You know, I'm not a very superstitious person, but if I don't go, Chris will be blowing my phone up," Williams said. "It has to be done – he doesn't give me too much of a choice. I love the place though, so it's a win-win. I shouldn't complain too much."
The duo of Jones and Williams – along with former defensive tackle Jarvis Jenkins – first dined together just prior to Jones' first sack of the season in early October. They haven't missed a week since.
"The streak happened and I was just like, 'You know what? This is a sign that God is sending me. Don't change it up,'" Jones said. "Now, every Monday, they get a little bit of my money."
Superstitions notwithstanding, Jones' strong season is a reflection of a persistent desire to improve his craft. He adopted a new diet this offseason and says he feels faster than ever before.
"I don't eat pork anymore. I love bacon and I love breakfast food, but I decided to stop eating pork," Jones said. "I eat a lot of fish and a lot of vegetables now. I don't eat as much meat."
The weekly trip to the chicken restaurant is, of course, the rare exception to Jones' new lifestyle, but his commitment to improvement has been evident for a while.
"You saw the change in his body and how he really took care of himself physically with diets and workouts and all of that this offseason," said Head Coach Andy Reid. "His body fat is way down and he works his fundamentals and techniques - that's what he does. He still has room to grow, which is great. He isn't tapped out by any means. It all started in the offseason, and now it's paying off for him as the season has gone on."
And, with the help of some chicken and those fortuitous gloves, it's producing some historic results.