It's been an impressive couple of weeks for Kansas City Chiefs' tailback Damien Williams, and as of Friday morning, it helped earn the five-year veteran a contract extension.
Williams has picked up 263 total yards from scrimmage over the past two weeks, averaging 7.3 yards per touch and out-gaining all but four players league-wide in that time. He's hauled in at least six catches in both of his starts and, in last week's narrow loss to Seattle, Williams tallied the first 100-yard rushing performance of his career.
The dynamic Williams was thrust into action following an injury to tailback Spencer Ware back in Week 14, and as the numbers show, he's certainly made the most of it.
"At the end of the day, I had an opportunity unfold in front of me and I ran with it," Williams explained. "This is my fifth season - it's not like I'm a young guy – and this is something that I've been preparing for since my rookie year."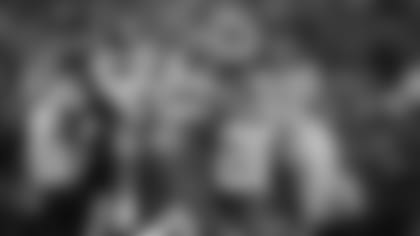 Williams spent four seasons with the Miami Dolphins after entering the league as an undrafted free agent in 2014. He amassed at least 300 yards of total offense in three of his four seasons with Miami, but a shoulder injury late in the 2017 campaign cast doubt on where the University of Oklahoma product would be suiting up next.
That place was Kansas City, and from contributing on special teams to carrying the ball, it's a decision that's paying dividends.
"Damien has really done a nice job for us, and he was rewarded for that with a nice contract that allows him to be on the football team for a little bit here," said Head Coach Andy Reid. "I'm happy for him because he's earned it. He's gone out and played special teams and excelled, and then when he was given an opportunity to play the running back position, he's done a nice job with that as well."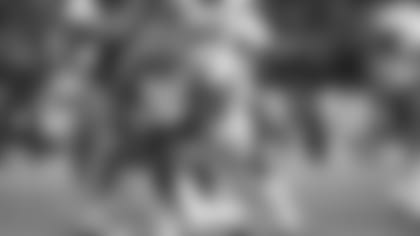 Indeed, the guy has been productive when given his chance.
Williams is averaging 5.3 yards per carry on the year, and in his last two games, that mark has grown to a lofty 6.6 yards per rush. The elusive tailback has been productive through the air as well, chipping in a team-leading seven catches last week and 13 total grabs since Week 15 - the second-most amongst running backs to only the Carolina Panthers' Christian McCaffrey in that span.
When Williams' opportunity came, he was ready.
"I'm here every day, all day with these guys," Williams added. "They see how hard I work when I come in and the things that I'm doing off the field to prepare myself for when I'm on the field."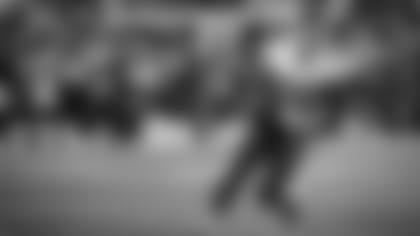 That work paid off on Friday, prompting a call home.
"The first person I called was my mom," Williams said. "She didn't really say too much, there was a lot of yelling and screaming. She was with my sister, too. It's just a good feeling being able to make my family happy."
And, as it turns out, Williams' decision to stick around wasn't much of a decision at all.
"[My mom has] been out here and she says she loves it," Williams said. "That's really why I did this and chose to do this right now – my family loves it out here and I love it here as well. Why not just get it done with?"
Williams and the Chiefs take the field this Sunday against the Oakland Raiders with a third-straight division title on the line.