What a season it was for Kansas City Chiefs' quarterback Patrick Mahomes.
It was only 11 months ago that the former first-round pick was given the keys to Kansas City's offense – a team that had reached the playoffs in four of the last five years and wasn't interested in slowing down despite having a young quarterback under center with only one professional game under his belt.
Fifty passing touchdowns, countless game-altering plays and an appearance in the AFC Championship Game later, it's safe to say that things went well in Mahomes' first campaign as the Chiefs' starting quarterback, and while Kansas City fell just short of the ultimate goal, the young signal caller is enjoying his first trip to the Pro Bowl as the AFC's first-string quarterback.
"It feels amazing. I get to be out here with a lot of my best friends and teammates and we're enjoying it," Mahomes said. "I get to have some good family time and build some great team chemistry here."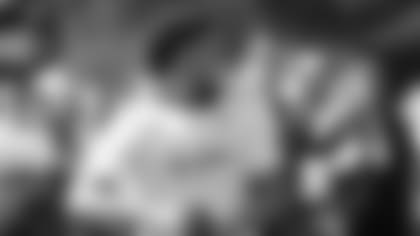 Indeed, Mahomes was surrounded by plenty of familiar faces in Orlando this week.
Kansas City engineered the third-most prolific offense in NFL history this year, earning wide receiver Tyreek Hill, fullback Anthony Sherman and offensive tackle Eric Fisher all a spot in the annual all-star game alongside Mahomes in addition to linebacker Dee Ford from the other side of the ball.
And, fittingly enough, Mahomes' teammates insisted on being by his side during interviews on Friday afternoon following practice, chanting "MVP" between questions.
"You all can see it – we're all homies. We love it," Mahomes said. "We love being together and being able to play for the Chiefs."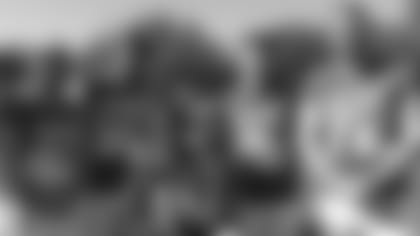 That chemistry certainly translated into results throughout the year, as Kansas City won a third-straight AFC West title and made its deepest postseason run in more than two decades, but Mahomes is hardly satisfied with his first – albeit record-breaking – season as the Chiefs' starter.
"We're just going to get better," Mahomes said of the team's goals this offseason. "Everybody at every position is going to work their tail off this offseason and come back with the experience now that we can come back and win these big games, get to the Super Bowl and win it."
And, in the meantime, this week allotted the young quarterback with an opportunity to spend time with some of the very best players from around the NFL.
"Everybody has the same goal and everybody wants to go out there and play the best football that they can," Mahomes said of his peers. "Just to see that from around the league and all of the great guys here, we're excited to be out here playing."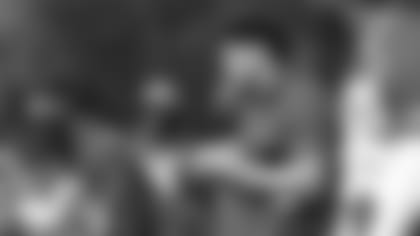 It's an admiration that clearly went both ways amongst those up and down the AFC's roster.
"He's amazing," said Cleveland Browns' defensive end Myles Garrett. "He has a cannon for an arm, he can run enough to get away from most guys who are on the line and even some linebackers, and to throw the ball with your left hand and throw no-look passes? You only do that in the backyard and he's doing that in professional games."
"He's incredible. For him to do what he did in his first year is special. He's a great kid and the sky's the limit for him," said Baltimore Ravens' safety Eric Weddle. "The future is bright for him, the Chiefs and the NFL. I don't look forward to all of the defenses trying to stop him over the next 15 years, because it's going to be tough."
"He's a great quarterback – he has a strong arm and he can throw it all over the place," added Los Angeles Chargers' safety Derwin James. "There's no throw that I haven't seen him make."
And even some of the league's toughest critics came away impressed with the 23-year-old's performance this season.
"Patrick Mahomes was a beast this year - I wouldn't be surprised at all if he takes home the MVP award," said Jacksonville Jaguars' cornerback Jalen Ramsey, who then smiled before showing off his trademark personality. "He didn't throw any touchdowns against the Jags though – I know you all won, so don't jump on me yet – but he didn't throw any touchdowns."
Mahomes did rush for a touchdown in that game though, for the record.
It was one of 52 total scores for Mahomes on the year, and while Kansas City came up just short in the AFC Championship Game in 2018, the very best may be yet to come.
"We did a lot of great things," Mahomes said. "We didn't end up where we wanted to be at, but we did a lot of great things that we can build on for the future coming up."
Next season can't get here soon enough.