The Kansas City Chiefs earned six nods to the Pro Bowl this January, and while each of those players would gladly trade a trip to the annual all-star game for a berth in Super Bowl LIII, the game still exists as a tangible recognition of those that stand out amongst their peers.
And, for the first time, two pieces of the third-most prolific offense in NFL history earned a trip to Orlando.
Those individuals are offensive tackle Eric Fisher and fullback Anthony Sherman, two players whose contributions aren't often counted in the box score but certainly caught the eye of fans, players and coaches around the league this year.
"To get recognized by the coaches and players is pretty sweet," Fisher said. "That's one of the special things about the Pro Bowl – it's the guys that you're on the field with and the guys that you see on tape every day that bring you here. I think that's pretty cool, and to be recognized like that is a big honor…This has been a big dream of mine, so it's been awesome."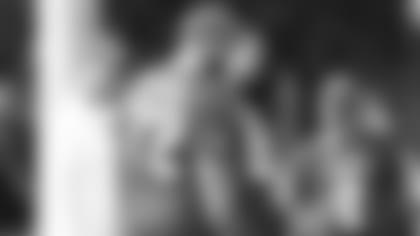 Both Fisher and Sherman have been with Kansas City since Head Coach Andy Reid took over in 2013, existing as just two of eight players to be in the Chiefs' locker room for the entirety of Reid's tenure.
"I first joined the team when [Fisher] was drafted, so we've had six years together and I've watched him grow as a player," Sherman said. "He's done a phenomenal job the last few years, and he's been recognized for it. It's fun to be down here with some teammates – guys like [wide receiver] Tyreek [Hill] that know a little bit more about it - so they can show us the ropes."
It's an experience of particular significance for Sherman, as making the Pro Bowl isn't easy for a fullback. Only two players at the classic position – one each from the AFC and NFC – earn a nod to Orlando, but it's one that Sherman certainly deserves.
The veteran is responsible for much of the unnoticed work that makes Kansas City's high-powered offensive and special teams units operate at such an exceptional level, and he's finally garnering some national credit for it.
"Chiefs Kingdom is awesome – the fans voted like crazy for me, I know that, and to be voted in by your peers and coaches is special, too," Sherman said. "Eight years of hard work is maybe panning out."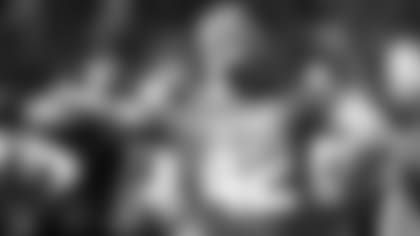 Of course, as rewarding as a nod to the Pro Bowl may be, this year's trip takes place at a difficult time. The Chiefs put together their most successful season in more than two decades this year – making it all the way to the AFC Championship Game this past weekend – but while the 2018 campaign ended short of Kansas City's ultimate goals, both players feel that the best is yet to come.
"It's a quick turnaround coming down here and we're all still feeling it, but any time you face adversity like that, you're going to learn from it and we're going to figure out what we need to do to take that next step," Fisher said. "It was awesome taking that step to the AFC Championship Game, but we're looking to go to that next level."
"I think the future is really, really bright – especially with Patrick and the core guys that we'll have back next year," Sherman added. "To have that experience of playing that game in that situation, we can build off of that for next year and that's the drive that we have going into next season."
Both players are certainly enjoying their first trip to Orlando, but the goal is to be busy preparing for a much larger goal this time next year.
Photos from the first day of practice at the Pro Bowl.