The Kansas City Chiefs won a hard-fought thriller over the Baltimore Ravens on Sunday afternoon, but there isn't much time to celebrate this one.
After all, they'll be back on the field in just four days to take on the Los Angeles Chargers in a divisional showdown on Thursday Night Football.
"You really just have to come into work every single day even more. [Monday], you're here from about nine to nine, just to make sure that you get two days' worth of film and game-planning in," said Chiefs' quarterback Patrick Mahomes. "It's the same thing [on Tuesday]. You want to make sure you're just as prepared as you would be for a Sunday game."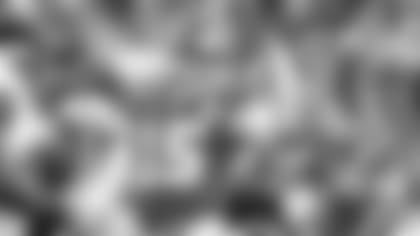 It's a short week of preparation for the Chargers, who at 10-3 own the second-best record in the conference behind Kansas City.
"Studying in general, rest and recovery [are all important] – I think you need to spend the extra time to be sure that you have everything down," said Head Coach Andy Reid. "You have to load them up with all these plays and they have to learn it in a short period of time."
That need to recover from a physical, overtime bout with Baltimore in just a few days is one of the many reasons the Chiefs' athletic training staff, led by Vice President of Sports Medicine and Performance Rick Burkholder, is so critical to Kansas City's weekly success.
"They're extremely important," Mahomes said. "They get us right every single week and it kind of goes unnoticed, but they do a great job of making sure that we're in the best physical shape to go out there and play the game the way that we want to play it – fast and physical. Those guys deserve a ton of credit for having us ready every single week."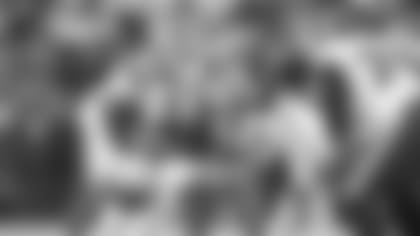 That preparation is already well under way as the Chiefs get ready to host the Chargers at Arrowhead Stadium – something that is of particular significance when examining Thursday night games.
The home team has won 11 of 14 Thursday Night Football matchups this season and 51 of 78 contests dating back to 2014. Additionally, the Chiefs are pretty good at home themselves, winning 23 of their last 27 regular-season games.
"I thought the fans were phenomenal," Reid said of the crowd on Sunday. "I look forward to getting them back out there [on Thursday] after they have a few days to recover."
And if Kansas City can win on Thursday, it'll secure a third-straight AFC West championship.
"The Chargers are a good team – a team that's on a hot streak right now – and you're basically playing for the AFC West title," Mahomes said. "You have to go out there and try to get yourself ready to go - physically and mentally - to win a football game."