Whether it be getting after the quarterback or taking the ball away, there were few edge rushers in the National Football League this past season as productive as Kansas City Chiefs' linebacker Dee Ford.
The veteran tallied 13 sacks, 29 hurries and a league-leading seven forced fumbles on the season, routinely wreaking havoc on opposing offenses with at least a partial sack in 11 of Kansas City's 16 games.
It was the definition of a career year for the veteran pass-rusher, and for the first time in his five seasons as a professional, Ford's performance earned him a nod to the Pro Bowl.
"It feels great to be out here with my peers – there's just a certain atmosphere," Ford said. "It's great to see guys who we usually compete against or that you just don't get a chance to see. Our lives are so busy, so it's great to be out here."
It's what makes the Pro Bowl such a special event, as some of the league's best players come together to not only share the field, but to articulate their mutual respect for one another.
"I think he's one of the fastest and quickest players in the NFL," said Pittsburgh Steelers' offensive tackle Alejandro Villanueva. "He creates a lot of issues for tackles because he has really good hips and he can change direction. There aren't many guys like him – guys who have the speed, intensity and the ability to rush the quarterback like he does."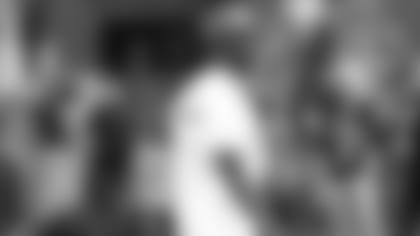 Ford certainly demonstrated that ability throughout the year, helping Kansas City lead the NFL in sacks as a team.
"Guys have let me know how much I inspire them and that's crazy to hear," Ford said. "I'm still enjoying this process, but I think once I start watching tape and grading myself, I'll start to think, 'Yeah, this was a pretty good year.' You just want to build on that and continue it."
It's a performance that ultimately earned Ford an invitation to Orlando, and as it turns out, he didn't make the trip alone.
"I have 35 people coming," Ford said. "I'm from down south, so it's some family that doesn't have a chance to come out to the Midwest. It's a real mixture of a lot of people. It'll cost a little penny, but I think the experience is worth it, so I'm looking forward to it."
After spending much of the last year wrecking opposing offenses, it's an experience that's well deserved.
A Look inside Thursday's practice at Disneys Wide World of Sports, Orlando.