The atmosphere at Arrowhead Stadium
The Kansas City Chiefs (1-3) have played four games this season and just one of them has been in the friendly confines of Arrowhead Stadium, and it was the Thursday Night Football game against the Denver Broncos.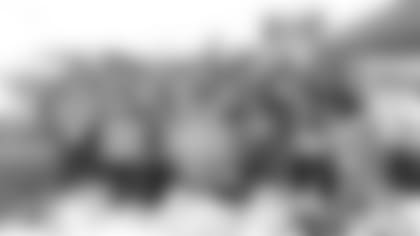 The game this weekend against the Chicago Bears (1-3) will be the first home Sunday game of the season, which means the best tailgating scene in the NFL will be back to its normal routine.
While the first quarter of the season didn't go as many throughout Chiefs Kingdom would have liked, the second quarter gets started right where it belongs.
Over the years, the atmosphere at Arrowhead Stadium has been special because of the synergy between the people in the stands and the guys on the field.
Whether it's a game-changing play like a Marcus Peters pick-six interception that sends the place into frenzy or a false start on third-and-long because the opposing team can't hear one another, the success is shared between everyone involved.
Heading into the matchup on Sunday against the Bears, the coaches and players have been working like crazy this week to hold up their end of this relationship, and their performance on Sunday will reflect the time, effort and dedication they have shown to one another and to all of Chiefs Kingdom.
It's set up for a great atmosphere on Sunday.
Alex Smith building on last week's performance
One of the many positives that was overlooked in the Chiefs loss last week to the Cincinnati Bengals was that quarterback Alex Smith had one of the best games of his career.
Sure, it didn't result in a win and that's not always the case with players putting up big numbers, but when looking for a sign of life and development for the offense moving forward, there's no need to look any further.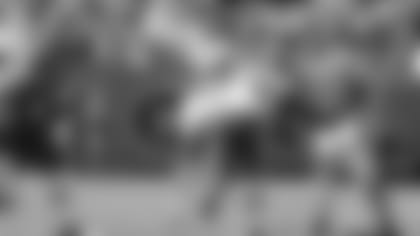 Smith finished 31 of 45 for 386 yards, which was a career best in terms of yards.
The last time Smith threw for 300 or more yards was December 21, 2014 at Pittsburgh when he went 31 of 45 for 311 yards.
Through the first quarter of the season, Smith ranks No. 6 in the NFL with 1,110 yards passing with 4 touchdowns and 3 interceptions.
He's on pace for 4,440 yards this season, which would absolutely shatter his current career best of 3,313 yards set back in 2013.
The Chicago Bears boast a strong defensive backfield highlighted by veteran cornerback Alan Ball and last year's No. 1 pick out of Virginia Tech, Kyle Fuller.
This group has allowed just 189.8 yards passing per game through four games, which ranks No. 4 in the NFL.
Smith and company have their hands full with a capable Bears defense, although as you'll see below, they are dealing with a couple of injuries right now.
Jeremy Maclin continuing to make big plays
The Chiefs offense has put together 58 plays of 10 yards or more this season, which ties them for fifth-most in the NFL. Of those plays, 14 have been passes to Jeremy Maclin, who ranks No. 7 in the NFL with 398 yards receiving through four games.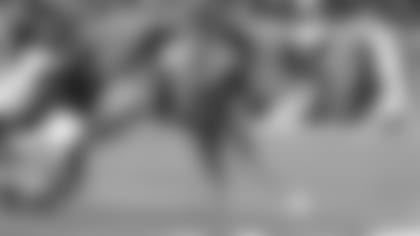 Maclin has been every bit the big-play threat the Chiefs knew he was when they signed him as a free agent this offseason.
"He can diffuse any cornerback in the National Football League," Chiefs offensive coordinator Doug Pederson said of Maclin. "That's just his mentality and how he attacks the game. Those couple of things make him a dynamic guy."
While Smith is on pace to break a career best in terms of passing yards, Maclin is on pace to set a Chiefs franchise record for yards receiving in a season.
The current record is 1,391 and was set back in 2000 by Derrick Alexander.
Maclin is currently on pace for 1,592 yards receiving.
Looking towards Maclin's matchups on Sunday, there is some uncertainty surrounding the availability of a couple of starting defensive backs for the Bears headed into this game.
Nickelback Sherrick McManis (hamstring) and safety Antrel Rolle (ankle) both missed practice on Wednesday because of injury, and both have played more than 160 snaps for a defense that's allowed just 189 yards passing per game so far this season, ranking No. 4 in the NFL.
Pederson, Maclin and company will potentially see a couple of rookie safeties on the field in Adrian Amos and Harold Jones-Quartey, among others.
"As [offensive] coordinator and as an offensive staff," Pederson explained. "We have to make sure to put [Maclin] in positions with Alex [Smith] to take advantage of these rookie safeties or a backup that's in, or something like that.
"We can move him around enough to create those matchups."
What kind of impact will Alshon Jeffrey have?
Jeffrey hasn't played since the Bears Week 1 matchup against the Green Bay Packers, against whom he finished with 5 catches for 78 yards.
But the 6-foot-3, 215-pound playmaker looks to be healthy going into Sunday's game against the Chiefs, which presents a challenge for the Chiefs defense.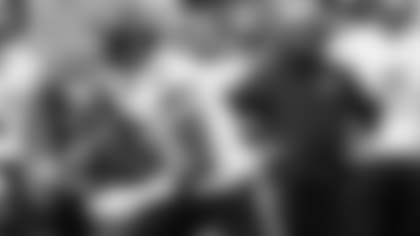 "He's an excellent receiver, a big body, big hands, great catch radius," Chiefs defensive coordinator Bob Sutton said of Jeffrey. "He's a 50-50 ball guy. He can go up and get those passes. That's what he's really good at.
"In the red zone, he's been a real effective receiver in that regard. He presents like a lot of the guys we have played, a real challenge. He's an excellent football player."
Over the past two seasons, Jeffrey has more than 2,500 yards receiving with 17 touchdowns.
Now that quarterback Jay Cutler is also back and healthy, the pairing with Jeffrey presents a different kind of challenge for the Chiefs defensive backs compared to some other quarterbacks they might face this season.
"I think Cutler is the kind of quarterback that when he has a guy like [Jeffrey] says, 'Hey, I'm trusting these guys. I'm going to lay it up,' Sutton explained.
"You can then tell the players, 'You can think you've got him covered but that ball is probably still going to get thrown.'
"Sometimes you have him covered and you know he's not throwing the ball here right now. To Cutler, that's not necessarily a comfort."
Will special teams produce a game-changing play?
As special teams coordinator Dave Toub looks to face his former team on Sunday in the Bears, with whom he spent nine years of his career and made a name for himself as one of the best special teams coaches in the NFL, there's plenty of reason to feel good that his group could break off a game-changing play.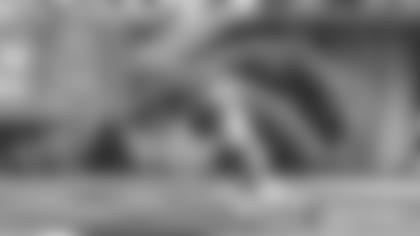 Through four games this season, the Bears kickoff coverage unit has allowed more than 38 yards per kick return, which ranks last in the NFL and includes a 108-yard touchdown return to Arizona Cardinals rookie David Johnson.
Toub said on Thursday that he definitely looks at what other teams have done to be successful against his upcoming opponent.
"You go back and try to see what was effective against them," Toub explained. "Just like offense and defense does that, too. We do the same thing. We try to look at that and see if they've made the corrections week-to-week, but you look at what they've done the last week.
"They've made improvements, they've made corrections, so you have to try to attack them different each week."
Toub knows his return units are close to breaking one off.
"We're getting closer, he said. "I told the guys that, that we have to be sound, we have to finish with no penalties, illegal blocks, you know, stay on our guys and eventually it will come. "You just got to keep chipping, chipping away at it."