GAME TIME: 12 p.m. CT on Saturday, August 25
LOCATION: Soldier Field in Chicago, Ill.
HOW TO WATCH: KCTV5 / NFL Network
HOW TO LISTEN: 101.1 The Fox
The Kansas City Chiefs continue the preseason on Saturday afternoon against the Chicago Bears, and while this one won't count in the standings, it's still a contest ripe with storylines.
For one thing, it will be the lengthiest outing for the Chiefs' starters this preseason in what's typically considered a "dress rehearsal" for the regular season.
"We'll give our 'ones' three quarters and see how that's going into the third quarter," Reid said following practice on Thursday. "The 'twos' and 'threes' will work in just depending on what position we're looking at."
Reid has incrementally deployed Kansas City's starters on offense more and more this preseason, allotting the unit a quarter of work in the first game and the entire first half in last week's win over the Atlanta Falcons.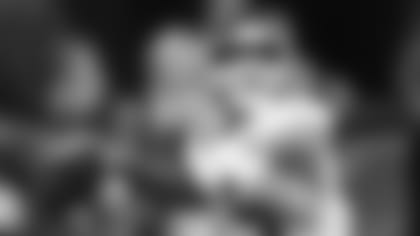 And while quarterback Patrick Mahomes' final snap of the latter contest – a 69-yard touchdown pass to wide receiver Tyreek Hill – is what most will remember from the outing, it was hardly the only sign of growth from the 22-year-old signal caller.
In fact, that growth was apparent on the Chiefs' second possession of the game: a 13-play, 68-yard drive midway through the first quarter - long before his heralded heave to end the half.
"That long drive was probably my favorite part of the whole game," Mahomes said. "We drove it pretty much the length of the field, converted on some big third downs, got to the red zone and we scored the touchdown. It got called back, but just to see the ball moving and being able to convert on third downs is stuff that you're going to have to do during the season."
Mahomes completed 5-of-7 passes for 61 yards on that drive and converted two third downs in the process – including one to tight end Travis Kelce on one of the most impressive throws of the night.
The drive – when coupled with Mahomes' sheer display of ability later in the game – was a collective sign of progress from Kansas City's young quarterback, and something that he'll look to build on against the Bears – and the familiar face patrolling the opposing sideline.
Former Chiefs' offensive coordinator Matt Nagy, of course, is now calling the shots in Chicago after spending the last decade as an assistant under Chiefs' Head Coach Andy Reid – pitting the teacher against the pupil.
"It's a little bit like looking in the mirror when you look at their offense," Reid said of his former assistant. "He's doing a lot of stuff that we've done here. He's added a few wrinkles, but most of the same stuff. Overall, I'm proud of him for the job he's doing."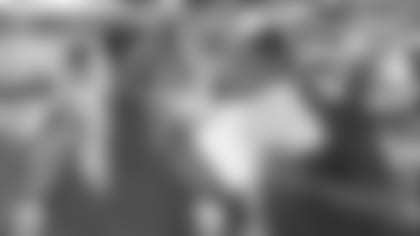 The Chiefs' starting defense, which has featured a handful of younger players through the first two weeks of the preseason due to injuries, will see of plenty of Nagy's offense on Saturday.
"We've had so many guys nicked up and out, [so] we've had a chance to see a lot of players that are on that next tier going against good players," said Defensive Coordinator Bob Sutton. "I think the chance to see them and what they could do and become has really been - and will be - a blessing for us down the line…we haven't even been close to having a whole unit out there, but I think the energy that they've played with has been good."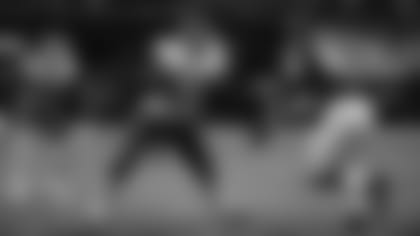 The Chiefs could be getting a few of those injured players back this week in linebackers Reggie Ragland and Anthony Hitchens - both game-time decisions for Saturday's contest - but one player that will surely be out there is cornerback Kendall Fuller, who is set to share the field with his brother, Bears' cornerback Kyle Fuller, for the first time since college.
"It's cool, but it's really just like any other week – we always talk," Kendall said. "My mother is probably emotional because she doesn't know who to cheer for, but she'll probably say that she doesn't care what team wins as long as we both play well."
It all wraps up into as intriguing a matchup as the preseason has to offer on Saturday with the regular season just a few weeks away. Catch the action on Saturday by tuning in to KCTV5, NFL Network or 101.1 The Fox at 12 p.m. CT.