There are more than one million young athletes that compete on high school football fields around the country each and every year, but less than one percent of them will make their way to the National Football League.
It's a dream that only a few can reach in the face of astronomical odds - outside of the Fuller household, that is.
You see, Kansas City Chiefs' cornerback Kendall Fuller isn't the only member of his family to make a living as a professional football player. In fact, he's one of four brothers to suit up in the NFL.
It's simply remarkable, and on Saturday, Kendall will share the field with his older brother, Bears' cornerback Kyle Fuller, for the first time as a professional.
"It's been since my freshman year of college," said Kendall when recalling the last time he played on the same field as his brother. "And we were playing with each other then."
That was way back in 2013, when both players logged multiple interceptions at Virginia Tech.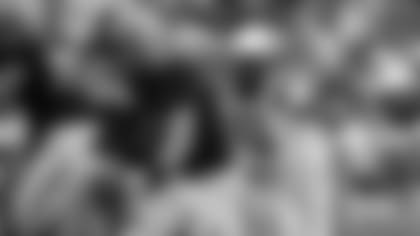 Kyle, a four-year starter for the Hokies, went to Chicago with the 14th overall pick in the ensuing NFL Draft and has been a productive player since, tallying 41 passes defensed and eight interceptions in 48 games. Kendall, meanwhile, was named the ACC Defensive Rookie of the Year that season and went on to earn All-American honors as just a sophomore during the following campaign.
Five years – and plenty of success for both – have gone by since the duo last shared the field, though if you ask Kendall, this week has just been business as usual.
"It's cool, but it's really just like any other week – we always talk," Kendall said. "We don't really think about that kind of stuff, but I'm sure our parents are excited to see it. My mother is probably emotional because she doesn't know who to cheer for, but she'll probably just say that she doesn't care what team wins as long as we both play well."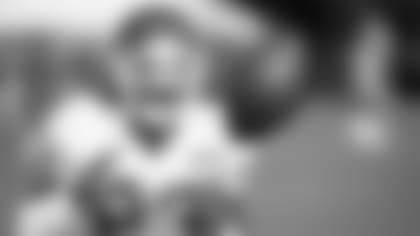 The path that led to this moment was laid by the elder Fuller brothers – Vincent and Corey – who also attended Virginia Tech before cracking the NFL themselves. Corey is the only one of the bunch to play a position other than cornerback.
And amazingly enough, at the time of Kendall's professional debut in 2016, the quartet became just the third foursome of brothers to make it to the NFL in league history – joining the Browner brothers of the 1970s and 80s and the Gronkowski brothers.
But for Kendall, history aside, this is just how it's always been.
"For [Kyle and I] right now, it's normal, but if you ask Vinny or Corey, now that they're not playing anymore, they'd probably have a different perspective – like that it's cool that we've all done this," Kendall said. "But since we were five, six, seven years old, we've always played football, basketball or track. It's been our life."
Kendall and Kyle will continue to defy the odds on Saturday afternoon. Catch the action at 12 p.m. CT on KCTV5.