Football can be a lot like life in so many ways. There's ups, downs, triumph and heartache, but in the end, a championship journey is worth remembering long after the final whistle. In the case of Pro Football Hall of Fame defensive tackle Curley Culp – who passed away on Saturday – there's no doubt that his time on the metaphorical gridiron was that of a life well lived.
"I've learned that football is not just a sport, but a life lesson on what it means to be a team player," Culp said during his induction into the Pro Football Hall of Fame in 2013. "I believe life itself is like playing a very long and exciting football game, where every play can determine the outcome."
Culp truly exemplified that message, forging a legacy as one of the greatest nose tackles to ever play the game. He was a fundamental part of the Kansas City Chiefs' victory in Super Bowl IV, shutting down the Minnesota Vikings' rushing attack as an unstoppable force in the middle of the Chiefs' defensive line. In fact, Head Coach Hank Stram's decision to line Culp up directly over the Vikings' center – marking one of the first usages of what we now know as the 3-4 defensive scheme – is remembered as one of the best coaching moves in Super Bowl history.
His efforts helped secure Kansas City's first world championship and later earned the six-foot-two, 265-pound nose tackle a spot in the Chiefs' Ring of Honor in 2008, cementing his place in franchise history forever.
"Curley Culp was a terrific football player. Our center, Jack Rudnay, said that all centers in the Ieague should have to practice at least one week against Curley," said Pro Football Hall of Fame quarterback Len Dawson, who spoke about Culp in a 2013 65TPT feature. "I guess he'd be small today at 265 pounds, but he wasn't small back then, and he understood leverages."
Culp played 14 seasons in the NFL, earning five Pro Bowl nods and Defensive Player of the Year honors in 1975. He spent the first six seasons of his career with Kansas City – racking up 37 sacks across 78 games – before joining the Houston Oilers midway through the 1974 campaign.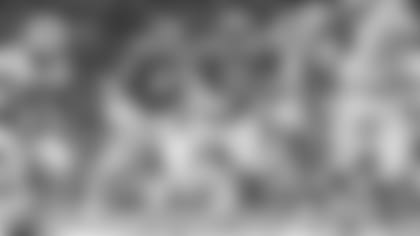 Wherever he played, whether it be on the Chiefs' championship defense or for legendary coach Bum Phillips in Houston, the man absolutely dominated while setting the standard for what a nose tackle could be in the NFL.
"He loved to win. I used to tell him, 'Curley, these guys are saying they're going to knock you all over the field.' He'd just laugh and tell me to check on [the opponent] after the game," said Pro Football Hall of Famer Bobby Bell in the 65TPT feature. "You could put him over the center, over the tackle or in the gap. You could put him all over the place, [and he'd dominate]."
An All-American nose guard and a heavyweight champion wrestler at Arizona State, the Denver Broncos selected Culp in the second round of the 1968 Draft before trading him to Kansas City prior to his rookie season. He joined a group that went on to establish itself as one of the greatest defenses in NFL history, as Culp played alongside numerous eventual Hall of Famers such as linebacker Willie Lanier, defensive lineman Buck Buchanan and cornerback Emmitt Thomas. That group of players featured some of the best to ever play the game, and Culp was – literally – right in the middle of its collective success.
"Those great defenses that the Chiefs had during that era would not have worked without Curley," said Chiefs Chairman & CEO Clark Hunt in the 65TPT feature. "He was the anchor that really made those defenses what they were."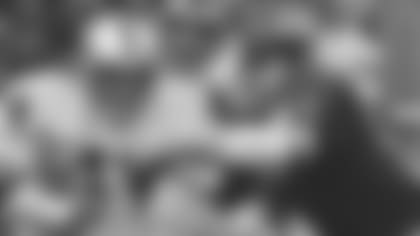 Culp finally earned the recognition that he deserved as one of the league's greatest players with his enshrinement into the Pro Football Hall of Fame in 2013, and once again, his remarks on that much-deserved occasion eight years ago serve as a fitting reminder of the extraordinary man that Culp was.
"In life, just like in sports, we should play hard and clean, and always do our best to succeed," Culp said during his induction. "Being elected to the Pro Football Hall of Fame has helped me to remember and appreciate the guidance, mentoring and a deep faith in God that ensured that my path was one that would make all of the people close to me proud."
Culp's life came to an end on Saturday, but his legacy – much like the greatest of football games – will be remembered and celebrated forever.