GAMETIME: 12:00 p.m. CT on Saturday, August 27
LOCATION: Soldier Field in Chicago, Illinois
HOW TO WATCH:KCTV5 Local | NFL Network
HOW TO LISTEN:101.1 The Fox
The Kansas City Chiefs travel to Soldier Field in Chicago, Illinois, to take on the Chicago Bears this Saturday afternoon in their third game of the preseason.
Typically speaking, the third preseason game serves as the final dress rehearsal for each team's starters, as many coaches tend to rest the first-team players in game four.
In his final media opportunity of the week, head coach Andy Reid said the Chiefs starters will play the first half and depending on how things go, could continue to play in the third quarter.
Alex Smith will look to build upon a great start this preseason, one in which he has led the offense to back-to-back opening-drive touchdowns.
"You want to go out, get in a rhythm and score points," he said about his mentality entering game three. "On our time out there, we know it will be a little longer this week, but we'll try to be efficient when we're out there. We'll take care of our business and have that sense of urgency every single play, every time we get the football. I feel like we've done a great job of that up until this point with that."
Wide receivers Jeremy Maclin and Chris Conley have been stars for Smith this preseason, as they have put up 68 and 66 yards, respectively, to lead the team.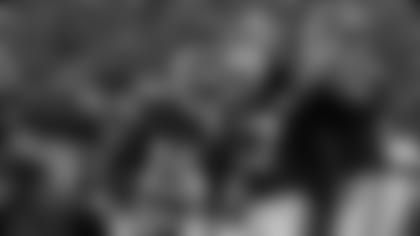 Conley, in Smith's eyes, has especially taken strides in his second preseason. 
"The guy is extremely physically talented," Smith added. "You just start banking things that you're learning, whether it's out at practice or in the games. They all contribute to being a good football player and in his case, a well-rounded receiver. To be able to move him around, to be able to understand how he's being played and all the adjustments we're making, his sense of urgency of seeing things together with me has continued to improve. I think it will continue to improve as well. That's his nature. The guy soaks up everything."
With QB Tyler Bray not playing for the Chiefs, expect Aaron Murray to take third-team reps, and with Jamaal Charles, Charcandrick West and Trey Millard being held out, Spencer Ware could again start with the first team, followed by Knile Davis and Darrin Reaves later in the game.
Ware has recorded 61 yards rushing on 15 carries with 2 touchdowns this preseason.
On defense, the Chiefs have two positions to watch in particular—the inside "Mike" linebacker position and the right cornerback position.
LB Josh Mauga, who started for the Chiefs at the "Mike" last year, has yet to play this preseason and will once again miss Saturday's game, so second-year hopefuls Ramik Wilson and Justin March are worth watching.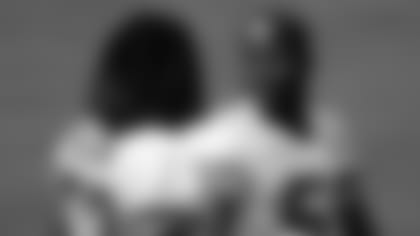 "They're all competing well and I think it's going to be a close battle," defensive coordinator Bob Sutton said this week of Wilson and March. "You love the idea that there's competition and that they're going to make a decision that's hard. To me, that's a positive for our team."
As far as the right cornerback position goes, the expectation is that the anticipated starter, Phillip Gaines, will see his first in-game action of the preseason against the Bears.
"I think probably the most important thing is he's becoming more comfortable with where he's at," Sutton said of Gaines. "I think Phillip is getting more confident, and also, I think his reactions, and timing and those type of things have consequently increased – just by being out there. It's just not the injury. You've got to get back out there, see things in football speed and then, we want your body to go where your mind is telling it to go as quick as it can, and I think that's starting to come back for him."
Along with Mauga, fellow linebackers Tamba Hali, Justin Houston and Dezman Moses will also miss the game.
The most obvious difference in the 2016 Chicago Bears team is that they are now without Matt Forte, who departed for the New York Jets this offseason. Jeremy Langford, who is entering his second year after the Bears drafted him last season, is the team's new presumed starter at the position.
So far this preseason, Langford has 12 carries for 62 yards rushing and a touchdown, and he should provide a nice challenge for the Chiefs first-team defense come Saturday. Jay Cutler leads the Bears first-team offense with playmaking receivers Alshon Jeffery and Kevin White.
Though the Bears have been facing many injuries this preseason, Cutler still seemed confident about his team when he spoke to the media this week.
"From last year, we should be used to it; we had a lot of guys coming in and out," Cutler said, via chicagobears.com. "Through training camp we saw a lot of different faces coming in and out of the huddle. So I think the comfort level kind of grew with a lot of guys. So it'll be a test. It's preseason. It's a good time to do these things."
After two games and two losses, the Chiefs will attempt to earn their first victory of the preseason this Saturday against the Bears.
With starters unlikely to play in the fourth and final preseason contest against the Green Bay Packers, a win for Kansas City would provide confidence headed into the 2016 regular-season campaign, so quickly approaching in a little less than three weeks.