No matter how you look at it—this was a pretty solid performance all the way around.
The Kansas City Chiefs beat the Cincinnati Bengals 30-12 Saturday night in the second preseason game of the year for both teams. The Chiefs dropped their opener last week to the San Francisco 49ers by a score of 27-17.
The Chiefs can look at all three phases of this game and feel pretty good about what they accomplished, but don't expect an Andy Reid-led team to not still find plenty of things they can correct.
It's all a tune-up for the regular season opener against the defending Super Bowl champion New England Patriots in three weeks on September 7, but what we can call Saturday night is a good step in that overall process.
Here are 10 observations from Saturday night:
1. The run game got going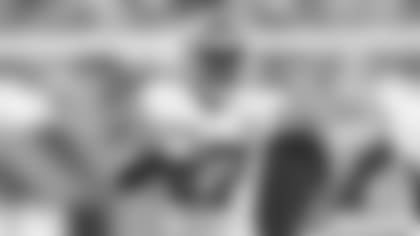 After last week's performance against the 49ers, the Chiefs' offensive line knew they had to be better—particularly in the run game. Reid said as much after the loss.
"We've got to do a better job," Reid said after the Chiefs finished with 14 carries for just 31 yards against the 49ers. "We've got to get bodies on bodies."
It seems they got bodies on bodies this week—finishing Saturday's game against a stout Bengals' defensive front with 33 carries for 228 yards, which is good for an average of 6.9 yards per carry. That's pretty solid.
The guys up front knew they were going to focus on running the ball this week, and it was nice to see them step up to the challenge.
2. Alex Smith continues to build on impressive training camp and preseason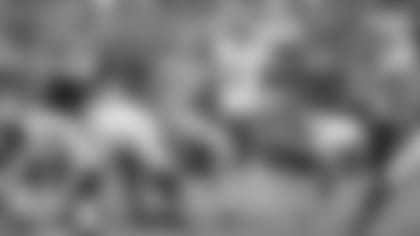 As the running game got going Saturday, Alex Smith simply stayed hot. 
In two preseason games, Smith has gone 12 of 15 for 131 yards and a touchdown, including a performance Saturday in which he went 8 of 9 for 83 yards and a touchdown.
So far this preseason, Smith has led the Chiefs on three offensive drives—all of which ended with points (two touchdowns, one field goal).
Smith's best toss of the day came on a seam-route down the middle to tight end Travis Kelce, who had a linebacker attempting to cover him vertically down the field. Smith placed in perfectly to Kelce for the 36-yard gain.
3. Demetrius Harris had a day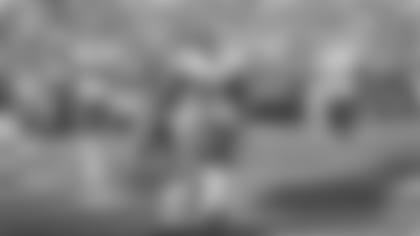 Harris may have finished with only three catches for 14 yards, but he made two of them count as he found pay dirt with a couple of them.
Harris, who had a great training camp and said he's really concentrated on his hands, showed them off Saturday by catching a contested five-yard touchdown from Smith, and then came back a bit later with a 1-yard touchdown reception from Mahomes.
Harris even showed a little flare with the touchdown celebration.
4. Bennie Logan makes his debut and the run defense stepped up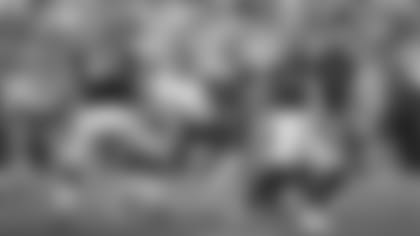 The Bengals finished with 21 carries for 72 yards, which is an average of just 3.4 yards per carry.
While run defense is a team effort, the addition of veteran free agent Bennie Logan to the Chiefs' defensive front this week was a welcomed-sight, and is part of the reason for the success in the trenches. Logan missed last week's game and several practices at training camp with a sore knee.
Logan may have only been credited with two tackles, but his presence was felt beyond that and Reid noted that he liked what he saw from Logan during the game.
5. Patrick Mahomes  has another standout performance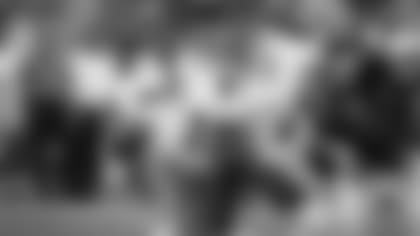 For the second week in a row, Patrick Mahomes—the rookie first-round pick out of Texas Tech—showed that he's got the talent to play at this level.
After moving up to the No. 2 quarterback position this week, Mahomes had the opportunity to play against better competition, and he didn't disappoint. He even got a little time with the first-team offense after Smith took care of his business.
Mahomes finished 10 of 14 for 88 yards and two touchdowns, including a couple of plays that will be found on highlight reels for a while. He showed off his wheels a little bit—scrambling three times for 29 yards, but it was his strike to tight end Gavin Escobar on a naked bootleg rolling to his right in the red zone that people are going to remember.
Mahomes fought his way around the edge defender, who Mahomes admitted after the game played it well and stayed his ground, and threw a strike on the run in a tight window for a gain of seven yards.
6. Kareem Hunt gets a chance to show what he can do
Rookie third-round pick Kareem Hunt knew he was going to have an opportunity to run the ball a lot on Saturday night. They told him that was the plan, and he stepped up.
Hunt finished with eight carries for 40 yards, and added three receptions for 23 yards in the passing game as well.
Reid said during a halftime interview that he liked the way Hunt came back after taking a few shots early in the game. Hunt displayed the balance, vision and strength that's helped create this buzz around him this offseason.
It wasn't just Hunt who stepped up in the running game either—those guys are all pushing each other.
Veteran C.J. Spiller finished with six carries for 27 yards (4.5 ypc), while Charcandrick West led the team with seven carries for 113 yards (16.1 ypc).
7. Allen Bailey displays another big-time tackle-for-loss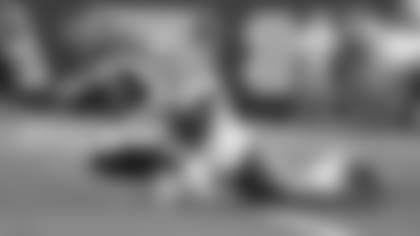 After making a huge play last week against the 49ers in the run game for a tackle-for-loss, Bailey showed the versatility he said he's been working on and picked up a nice sack late in the first quarter.
The play resulted in a loss of 13 yards, and the guy nicknamed "the Hulk" continues to show no signs of rust after missing most of last season with a pectoral injury.
8. Eric Murray gets the interception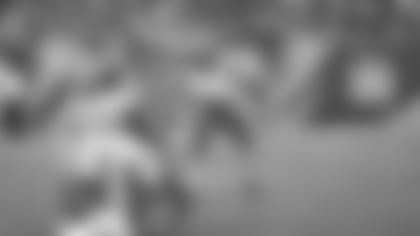 It was the only turnover for either team on the day, but second-year safety Eric Murray, who has drawn the praise all offseason of coach Al Harris, was able to pick off Bengals' backup quarterback A.J. McCarron deep in Chiefs' territory.
There was nice coverage on the play from cornerback DeVante Bausby, and the ball was tipped into the air and into the hands of Murray, who took it back 12 yards the other way.
On the very next offensive play for the Chiefs, quarterback Tyler Bray threw a missile across the middle to Seantavius Jones for an 18-yard score.
9. Rookies Ukeme Eligwe and Tanoh Kpassagnon flash their skills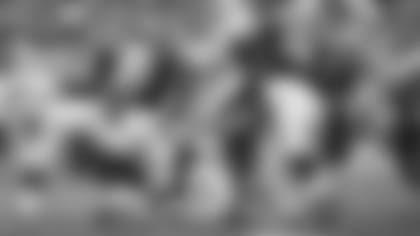 In addition to Mahomes and Hunt, there were a couple of other rookies who got into the mix Saturday night as well.
Both defensive end/outside linebacker Tanoh Kpassagnon and linebacker Ukeme Eligwe showed flashes of the ability that has had coaches and scouts raving about each of them this offseason.
Kpassagnon was all over the field and finished with two tackles, while Eligwe lit up the stat sheet with four tackles, a sack, two tackles for loss and a quarterback hit.
10. Anthony Sherman is the target on key fourth-down conversion
It may be lost in the shuffle, but one of the key plays early in the game was a fourth-and-short play-call in the red zone that had the ball thrown to fullback Anthony Sherman, who showed some nice hands to catch it on the outside and get up field for the first down. Two plays later, Smith hit Harris for the five-yard touchdown.