GAMETIME:** 12 p.m. CST on Sunday, October 4
LOCATION: Paul Brown Stadium, Cincinnati, Ohio.
HOW TO WATCH:CBS | KCTV5 Local
HOW TO LISTEN:101.1 The Fox
By the time Week 4 rolls around in the National Football League, fans and analysts alike begin to piece together which teams will plausibly be able to make a Super Bowl run.
Teams' identities go from indistinguishable and vague to much more transparent.
In the case of the Kansas City Chiefs (1-2), two losses in a row, first a heartbreaker to the Denver Broncos and then a poor performance last Monday night against the Green Bay Packers, have understandably put them on the wrong side of that perception.
But a win against an undefeated Cincinnati Bengals (3-0) team that has made the playoffs four seasons in a row could be just what the doctor ordered.
"Well, I've been through it," linebacker Derrick Johnson, who became the all-time Chiefs tackle leader last week, said. "I've been through the ups and downs, the peaks and valleys through my 11 years here and it's early. That's the main focus that I'm telling the team – it's early."
And though it is early, very early indeed, the Chiefs are already facing the adversity that comes along with every season.
This week, news broke that the team would have to go on with its 2015 campaign without one of its bright young stars in cornerback Phillip Gaines, who tore his ACL on Monday night.
Fortunately though, his replacement in Sean Smith, who returns to the club after a three-game suspension, has been chomping at the bit to get back on the playing field.
"It's [been] frustrating, you always want to be out there with your guys," Smith said this week. "I couldn't wait for these days to count down, and that clock to strike zero, zero, zero. I'm out here, I'm full-go, can't wait to get on the field."
The challenge ahead for Smith is quarterback Andy Dalton and his biggest weapon in wide receiver A.J. Green.
In his four years in the league (2011-2014), Green has made the Pro Bowl each time, and statistically, he is coming off his best professional game ever against the Baltimore Ravens, in which he recorded a career-high 227 yards receiving and 2 touchdowns.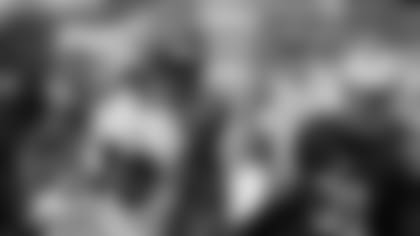 Those numbers translated to AFC Offensive Player of the Week honors.
"A.J. is a special talent, a rare talent," Smith added. "He's big, athletic, he can make any catch; if you put the ball around him, he catches it."
When Dalton and the Bengals aren't throwing the ball to Green, they utilize the tandem of running backs Jeremy Hill and Giovanni Bernard to gash opponents.
In 2015, Bernard's 5.7 yards per attempt mark is the second best of any running back in the league, meaning the Chiefs inside linebacker corps will have its work cut out for it.
On the other side of the ball, head coach Andy Reid said he went back to the basics this week after the back-to-back losses.
"You go back and you have your focus on fundamentals and take care of that," he said. "There were some things that we could do better. As coaches, you go back and you focus and make sure you're putting the guys in good positions and everybody does that part of it, collectively, and it'll be alright."
So far this season, areas of offensive struggle for the Chiefs have been quarterback protection (13 sacks allowed) and third-down situations, in which the team has a league-worst 16.7 percent conversion rate.
But that, QB Alex Smith said, is something he and his teammates acknowledge and intend to correct.
"I think there's a lot of things to point to on third down," he explained. "I think the biggest one is a lack of execution, just lack of playing good football. I think we've had a bunch of mental errors, we've had penalties, we've put ourselves in third-and-longs – and those things, as well, kind of play into it.
"We have to do a good job of, when we're in third down, moving the chains. I do think it comes down to execution. More often than not, those are the little details."
In this game, Smith could be without his No. 2 wide receiver in Albert Wilson, who is officially listed as questionable. Rookie Chris Conley and veteran Jason Avant will likely see more snaps in his absence.
They'll be working against a Cincinnati team likely without key parts of its secondary for the game, as starting safety George Iloka is doubtful with an ankle issue and starting CB Adam Jones is questionable due to an elbow issue.
At 1-2, the Chiefs realize they need to play better, and in the Bengals, they are offered the opportunity to do so against an unblemished opponent that has proven to be among the most consistently good teams of the past few years.
Whether Kansas City can rise to the challenge in a tough game on the road is the story of this game.
If it can, the disappointing start to the year morphs to a rest of the way with much more promise.