On Sunday, Kansas City and Cincinnati will meet for the 28th time as the Chiefs look to even out Cincinnati's overall lead of 14-13. The last time the Chiefs faced the Bengals was in 2012, a year before head coach Andy Reid came to KC.
The only tie Reid has in his 17 seasons as a head coach came against the Bengals after an overtime thriller in 2008 when he was with the Philadelphia Eagles. The game lasted three hours and 46 minutes and resulted in a 13-13 tie.
Historically, four Chiefs players have excelled against the Bengals.
In five starts against the Bengals, Derrick Johnson has 29 solo tackles, 3 tackles for loss, 1 forced fumble, 1 fumble recovery and 1 pass defended.
In one career game against the Bengals, Eric Berry has 11 solo tackles.
Tamba Hali has 25 tackles (14 solo), 1.5 sacks for 10 yards lost, 2 quarterback pressures, 2 tackles for loss and 1 pass defended in five career games vs. Cincinnati.
In six career contests, Dustin Colquitt has punted 32 times for 1,511 yards. The special teams units only gave up 88 return yards on those punts, good for 1,343 net yards and an average of 42.0. His longest punt was for 68 yards.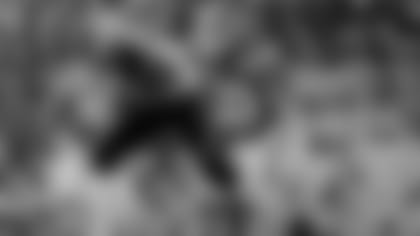 The matchup features nine Georgia Bulldog alumni spanning a period of eight years, from the Bengals DT Geno Atkins to the Chiefs rookie WR Chris Conley and rookie LB Ramik Wilson. Atkins (2006-09), Bengals G Clint Boling (2007-10), WR A.J. Green (2008-10) and S Shawn Williams (2009-12) all played with Chiefs LB Justin Houston (2007-10) and QB Aaron Murray (2009-13).
Boling was the offensive captain in 2010, and Williams the defensive captain in 2010. From 2006 to 2009, the Bulldogs won all four bowl games and the Associated Press ranked them No. 23 in the nation in 2006, No. 2 in 2007 and No. 13 in 2008.
During his time at Georgia, Green ranked third in career pass receptions, third in most yards receiving in a season in 2008 and third in career yards receiving. Then, in 2008, Green led the SEC in receiving yardage per game with 74.1.
Conley (2011-14) and Wilson (2011-14) both played with Williams for two seasons. Both seasons saw the team losing in the SEC Championship game to LSU and Alabama, respectively and earning bowl game bids. The 2012 season saw the Bulldogs taking the SEC East, racking up a 12-2 season and coming only seconds from winning the SEC Championship to compete for best in the nation. Georgia set a Capital One Bowl record with 589 yards to beat Nebraska 45-31.
Two Bengals players, Emmanuel Lamur and Marcus Hardison, and special teams coordinator Darrin Simmons all played at junior colleges in the Kansas Jayhawk Community College Conference. Lamur played at Independence Community College while Hardison and Simmons were a part of the Conquistador football team at Dodge City Community College. The Conqs are No. 17 in the nation, according to the National Junior College Association of America.
The KJCCC has three schools ranked in the Top 20 in the nation: Coffeyville at No. 2, Butler at No. 3 and Dodge City. Likewise, the junior college conference has helped over 200 players begin the path to the NFL.
The most notable players include Minnesota Vikings WR Cordarelle Patterson (Hutchinson), San Francisco 49ers DT Tank Carradine (Butler) and New York Giants DE Jason Pierre-Paul (Fort Scott), Tennessee Titans QB Zach Mettenberger (Butler), Jacksonville Jaguars QB Nick Marshall (Garden City) and, most recently, Tampa Bay Buccaneers LB Lavonte David (Fort Scott).
Kansas Jayhawk Community College Conference
Bengals LB Emmanuel Lamur (2009-11) went to Kansas State after transferring from Independence (Kan.) Community College. Lamur was a two-time captain for the Wildcats during his time at K-State.
Cincinnati special teams coordinator Darrin Simmons (1991-1992) played quarterback and punter at Dodge City (Kan.) Community College. He then went on to punt at the University of Kansas (1995) and was a graduate assistant for the Jayhawks (1996) the following season.
Bengals rookie DT Marcus Hardison (2011-12) spent two seasons at Dodge City Community College in Dodge City, Kan.
Cincinnati K Mike Nugent (2005-08) kicked for the Jets while Chiefs DE Mike DeVito (2007-12) was a member of the squad for two seasons. Chiefs defensive coordinator Bob Sutton (2000-2012) also served the same role for the Jets during that two-year period.
Cincinnati S Reggie Nelson (2007-09) played his first three seasons in Jacksonville while Kansas City offensive line coach Andy Heck (2004-12) served as the offensive line coach of the Jaguars.
Chiefs DB Ron Parker (2011) and S Tyvon Branch (2008-14) played under Bengals offensive coordinator Hue Jackson (2011) during Jackson's tenure as the Oakland Raiders head coach. Branch was also a teammate of Bengals DT Pat Sims (2013-14) in Oakland.
Chiefs defensive backs coach Emmitt Thomas (1999) was the defensive coordinator for the Green Bay Packers during the period that Bengals quarterbacks coach Ken Zampese (1999) was an offensive assistant in Green Bay. The previous year, Zampese (1998) was an offensive assistant coach in Philadelphia while Chiefs assistant defensive backs coach Al Harris (1998-2002) was a rookie cornerback for the Eagles.
Bengals wide receivers coach James Urban (2004-10) spent time coaching various roles on offense in Philadelphia during the time Chiefs head coach Andy Reid (1999-2012) and several other Chiefs coaches were on the Eagles staff; WR Jeremy Maclin (2009-14) and WR Jason Avant (2006-13) played for the Philadelphia franchise during Urban's time with the Eagles.
Cincinnati defensive backs coach Vance Joseph (2005-10) was the assistant defensive backs coach before being promoted to defensive backs coach for the San Francisco 49ers when Kansas City QB Alex Smith (2005-12) played in San Francisco.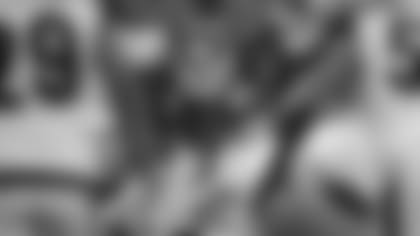 Bengals defensive backs coach Mark Carrier (2010-11) assisted with the defensive line for two seasons with the New York Jets during part of Chiefs DE Mike DeVito (2007-12) and LB Josh Mauga's (2009-13) stints in New York. Bengals assistant strength and conditioning coach Jeff Friday (1999-07) served as the head strength and conditioning coach. Carrier (2006-09) went on to serve as an assistant coach with the Ravens when Chiefs G Ben Grubbs (2007-11) played on the line for Baltimore and Bengals offensive coordinator Hue Jackson (2008-09) served as an assistant coach. Kansas City offensive line coach Andy Heck (1999- 2000) also played alongside Carrier (2000) for one season while the two were on the Washington roster.
Cincinnati WR Greg Little (2011-13) spent three seasons on Cleveland's roster. In 2012, Chiefs spread game analyst/special projects Brad Childress was the Browns' offensive coordinator.
Chiefs general manager John Dorsey (1991-98, 2000-12) was the director of college scouting for the Green Bay Packers when the team selected current Bengals LB A.J. Hawk in the first round of the 2006 NFL Draft. Hawk went on to become teammates with three members of the Chiefs: LBs Frank Zombo (2010-12) and Dezman Moses (2012) and defensive assistant/secondary Al Harris (2003-09) while Harris was a CB for the Packers.
Bengals LB Chris Carter (2011-13) and Chiefs DL Nick Williams (2013-14) teamed together on the Steelers defense for one season.
Bengals DE Wallace Gilberry (2008-11) played for the Kansas City Chiefs for four seasons. Gilberry appeared in 53 games for the Chiefs and posted a then-career-best 7.0 sacks in 2010 when Kansas City won the AFC West with a 10-6 record.
Bengals tight ends coach Jonathan Hayes (1985-1993) was a tight end for the Kansas City Chiefs for nine seasons. Hayes' 1,541 yards receiving are the fourth-most yards receiving among TEs in Chiefs history. Hayes started six of the seven postseason games he played in during his nine seasons in Kansas City.
Cincinnati T Eric Winston spent the 2012 season as a member of the Kansas City offensive line.
Chiefs running backs coach Eric Bieniemy (1995-98) was a running back for the Bengals for four seasons. Bieniemy ran for six rushing touchdowns in his four seasons in Cincinnati.
Chiefs TE Travis Kelce played collegiately at Cincinnati from 2008-12, where he teamed with Bengals P Kevin Huber for one season in 2008. During his time with the Bearcats, Kelce scored 13 total touchdowns, including one touchdown pass on the only passing attempt of his career.
Cincinnati WR Mohamed Sanu (2009-11) and TE Tyler Kroft (2011-14) played their college ball at Rutgers with Chiefs CB Marcus Cooper (2008-12).
Bengals DE Carlos Dunlap (2007-09), Chiefs WR Frankie Hammond Jr. (2009-12) and DT Jaye Howard (2007-11) were teammates at the University of Florida.
Bengals defensive backs coach Vance Joseph (1990-94) and Chiefs running backs coach Eric Bieniemy (1987-90) were teammates at the University of Colorado during the Buffs' first and lone National Championship in 1990. Joseph was a freshman quarterback and Bieniemy was a tailback. The two ventured back to Colorado where Joseph was a graduate assistant (1999-2001) during Bieniemy's (2001-02) first season as a Colorado's running backs coach.
Chiefs LB Dee Ford (2009-13) and Bengals rookie TE C.J. Uzomah (2011-14) were teammates at Auburn for three seasons together. Ford and Uzomah were members of the 2013 Auburn team that finished runner-up in the BCS National Championship Game.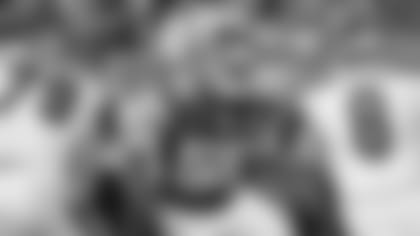 Chiefs WR Jason Avant (2002-05) and Bengals CB Leon Hall (2003-06) were teammates at Michigan for three seasons together.
Kansas City WR De'Anthony Thomas (2011-13) and Bengals rookie T Jake Fisher (2011-14) were both members of the highly-successful Oregon Ducks offense for three seasons together. Fisher and Thomas won the 2013 Alamo Bowl, 2012 Fiesta Bowl and 2011 Rose Bowl during their time at Oregon.
Both Bengals half back Ryan Hewitt and Chiefs assistant strength and conditioning coach Brent Salazar call Denver, Colo. home.
Bengals offensive coordinator Hue Jackson and Chiefs Head Coach Andy Reid and WR De'Anthony Thomas are originally from Los Angeles, Calif.
Bengals S George Iloka and Chiefs linebackers coach Gary Gibbs are originally from Houston, Texas.
Chiefs DL Nick Williams and Bengals T Andre Smith are both natives of Birmingham, Ala.