The Kansas City Chiefs had already secured a playoff berth before Sunday night's game against the Denver Broncos because of the Pittsburgh Steelers' comeback win over the Baltimore Ravens, but they showed everyone why they earned it with an impressive 33-10 victory over the defending Super Bowl champions on Sunday night—officially eliminating the Broncos from a chance at the playoffs this season.
It seemed like a statement win for the Chiefs, who dominated on both sides of the ball.
Here are 12 observations from Sunday's game:
The AFC West title is still up for grabs
While the Chiefs already had a playoff spot secured, which is something Chiefs coach Andy Reid said the team was aware of before they took the field on Sunday, the win over the Broncos has put them in a position in which the AFC West title is still up for grabs.
The Oakland Raiders, who travel to take on the Broncos next week, need to win in order to win the division.
If the Raiders fall to the Broncos and the Chiefs beat the Chargers next week in San Diego, the Chiefs will win the division and hold the No. 2 overall seed in the AFC.
Andy Reid moves into the top 10 in all-time wins
After the game, he said he "didn't really care because he wants more, more, more," but Chiefs head coach Andy Reid picked up the 183rd win of his career on Sunday night, which moved him into a tie for 10th place on the NFL's all-time list.
While Reid isn't about records or the big picture when talking about his career right now, the facts shouldn't be lost that he's among the best to ever stand on an NFL sideline.
Reid is now 42-21 with the Chiefs in the regular season.
That's what the play was called that saw 346-pound defensive lineman Dontari Poe throw a jump-pass touchdown to Demetrius Harris from the Wildcat formation on third-and-goal from the 2-yard line with just under two minutes remaining in the game.
Without a doubt, Poe became the heaviest player in NFL history to throw a touchdown pass. He was already the heaviest to rush for a touchdown, which came last year against the San Diego Chargers, and then earlier this year he showed off his hands by catching a touchdown (later ruled a lateral pass and a rush).
It was amazing and came just after the Broncos used a timeout with less than two minutes remaining and trailing, 27-10.
Chiefs offense comes out on fire
The Chiefs offense came out on fire, running downhill and showing some physicality up front on their first offensive drive.
The Chiefs went 77 yards on seven plays and Alex Smith walked into the end zone untouched thanks to a key block from tight end Travis Kelce on the outside for a 10-yard touchdown on a little zone-read play inside the red zone.
That 10-yard run by Smith gave him the franchise record for most yards rushing by a quarterback (1,260) in a career.
Tyreek Hill (2 carries, 27 yards) and Spencer Ware (2 carries, 22 yards) handled things on the ground on the opening drive as Smith started 2 of 2 with both passes going to Kelce for 18 yards.
Travis Kelce has a day…a big day
After a three-catch, 41-yard performance last week against the Tennessee Titans, Kelce said in his own way that he wanted the ball more, and Chiefs coach Andy Reid acknowledged that he likes that attitude in a player.
Through the first quarter of Sunday's game, Kelce had four catches for 106 yards, including an 80-yard touchdown on a bubble screen.
With about 30 yards left, Kelce was in danger of getting caught from behind but receiver Jeremy Maclin threw a huge block to spring Kelce for the touchdown.
With that reception, Kelce went over 1,000 yards receiving this season. It's the first time in his career he's done that.
Kelce is the only tight end or receiver to have 100-plus yards this season against this Broncos defense, which leads the league by allowing just 183 yards passing per game.
In the first meeting, Kelce had eight catches for 101 yards.
Kelce finished with 11 catches for 160 yards and a touchdown.
Tyreek Hill does it again
After their first two offensive drives, the Chiefs had picked up 158 yards on 11 plays (14.4 yards per play average).
Many of these yards can be attributed to rookie fifth-round pick Tyreek Hill, who had three carries for 97 yards and an electric 70-yard touchdown run on the Chiefs' second offensive drive to give them a quick 14-0 lead.
Tight end Travis Kelce threw a humongous block to spring Hill on the run, leveling Broncos safety Darian Stewart.
It was the seventh touchdown in four primetime games this season for Hill, who, along with Kelce, was named a Pro Bowler earlier this week.
Chris Jones was a problem for the Broncos
On the Broncos' first two offensive drives, Jones, the Chiefs' top draft pick (second round, No. 37 overall) last spring out of Mississippi State, batted down two passes at the line of scrimmage, helping hold the Broncos to just 40 yards on their first 11 plays.
Jones finished with one tackle and one quarterback hit, but his presence was much more disruptive than that.
According to Pro Football Focus, Jones was the third-highest graded Chiefs defensive player at 81.4, and he finished with five quarterback pressures.
Dee Ford, who didn't get a sack, also graded highly (82.7) and led the team with seven quarterback pressures.
Chiefs offense basically dominated the first half
The Chiefs offense gained 330 yards of offense in the first half on just 35 plays, which was good for an average of 9.4 yards per play.
Kelce had six receptions for 123 yards and a touchdown, while Hill had four carries for 102 yards and a touchdown on the ground. Spencer Ware had eight carries for 44 yards and also had a nice 20-yard reception that showed a little bit of everything.
Smith threw a perfect floater over the shoulder of Ware, who showed some soft hands to reel it in and nothing else about the way in which Ware finished off that 20-yard play would be considered soft. He showed some attitude on the end of that reception.
The Chiefs outgained the Broncos in the first half, 330 to 145.
Chiefs slow down Broncos quarterback Trevor Siemian, Emmanuel Sanders and company
In their last meeting, Broncos quarterback Trevor Siemian had the best game of his career in terms of yards passing.
Siemian finished that game 20 of 34 (58.8 percent) for 368 yards with three touchdowns and no interceptions.
Sunday's result was the complete opposite.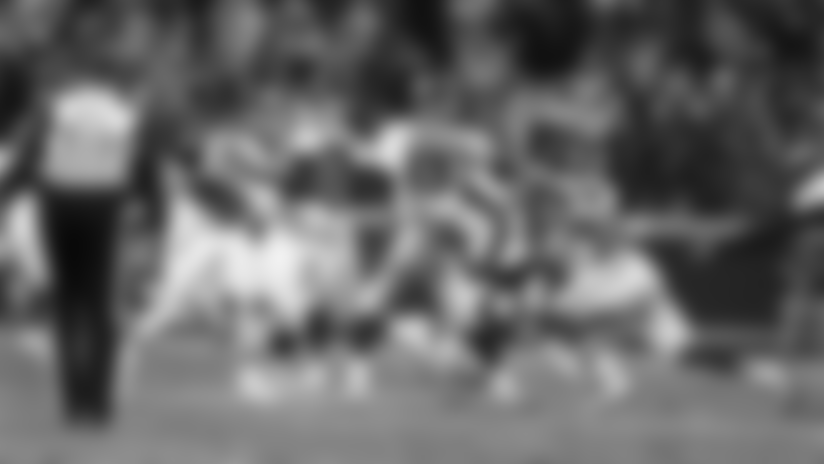 The Chiefs defense held Siemian to 17 of 43 (39.5 percent) for 183 yards and a game-ending interception from safety Eric Berry.
On the outside, receiver Emmanuel Sanders had seven catches for 162 yards and a touchdown in the first meeting, but on Sunday, Sanders was held to one catch for 26 yards.
Overall, the Chiefs held the Broncos to 246 yards of total offense, which was the second-lowest output of their season (Jaguars, Week 13, 206 yards).
Daniel Sorensen comes up with two key takeaways in fourth quarter
Sorensen came up with two huge fumble recoveries in the fourth quarter of Sunday's game, which helped the Chiefs shut out the Broncos in the second half.
Fullback Anthony Sherman forced one of the fumbles on a kick return, while the other was actually forced by Sorensen himself.
Terrance Smith got the start at linebacker
For the first time in his young career, Terrance Smith, the undrafted rookie free agent linebacker out of Florida State, got the start for the Chiefs defense at inside linebacker.
Coming into the game, Smith had appeared in seven games and played 89 special teams snaps, but hadn't yet played a single snap on defense.
Demetrius Harris with a career day
Before Sunday's game, tight end Demetrius Harris had 11 total catches for 86 yards this season.
Besides catching a historic touchdown pass from Poe, which was his second career touchdown reception, Harris finished with six receptions for 37 yards—both of those are also career highs.
Photos from the Chiefs Week 16 matchup against the Broncos on Sunday Night Football