Thursday night marks the primetime opener for the Kansas City Chiefs 2015 home season. The night also opens up AFC West conference play with the Chiefs hosting the Denver Broncos at Arrowhead.
The series between these two teams tells the tale of a storied rivalry, dating all the way back to the formation of the American Football League in November of 1959. Denver was one of the six original charters to sign on with the budding AFL, and the 1963 season-opening contest still remains the highest scoring Chiefs game in franchise history.
The Chiefs would go on to beat the Broncos in 19 of their first 20 contests, beginning in 1960 and ending in 1969 with a loss the following 1970 season.
Since then, Kansas City and Denver have met 110 times, 109 in the regular season and once in the postseason (1997). The Chiefs hold the all-time record at 56-54 for a .509 win percentage, while boasting a 24-19 record at Arrowhead. The 56 Chiefs wins against the Broncos are the club's second-highest win total against any individual opponent and just under Oakland at 58 wins.
Thursday will become the 12th primetime meeting between the two teams and just the third time in history Kansas City will face Denver on Thursday Night Football.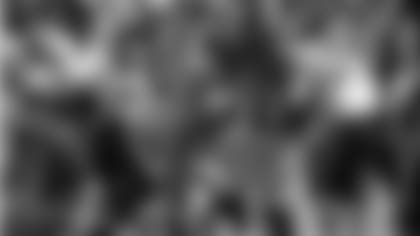 In his 5 career games versus Denver, Chiefs quarterback Alex Smith has thrown 7 career touchdowns with an average of 225 yards per game. Smith faced the Broncos only once before becoming a Chiefs player.
Kansas City running back Jamaal Charles has played in 12 games against Denver, rushing for 4 touchdowns on 165 carries for 862 yards and 24 receptions for 186 yards. He averages 5.2 yards per carry with his longest at 56.
In his 7-game career versus the Broncos, Justin Houston has tallied up 44 total tackles – 39 solo and 4.5 sacks. Houston also claims 7 tackles for loss in which three occurred in the teams' final meeting of 2014.
Most importantly, the Chiefs biannual meeting with the Broncos is headlined by the "First Family of Fourth Down"— the Colquitts.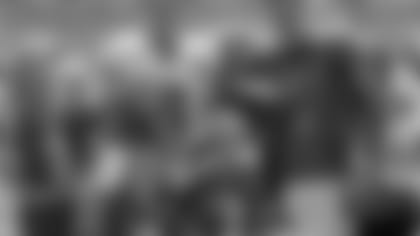 Chiefs punter Dustin Colquitt and Broncos P Britton Colquitt are the sons of Craig Colquitt, a former Tennessee walk-on-turned-third-round draft pick by Pittsburgh. Craig won two Super Bowls with the Steelers in the years following— one ring to give to each of his sons.
Dustin and Britton both punted at the University of Tennessee, the same school where Craig walked on and became a starting punter.
Every year, the two brothers meet on each's respective field to renew the conference rivalry and the sibling rivalry, all while mom and dad watch from the stands, sporting half Chiefs, half Broncos jerseys.
Broncos OLB DeMarcus Ware(2005-13) was a member of the Dallas Cowboys while Chiefs linebackers coach Gary Gibbs(2002-05) served in the same capacity.
Chiefs defensive assistant and secondary coach Al Harrisconcluded his playing career in 2011 with the St. Louis Rams, where he teamed with Broncos S Darian Stewart(2010-13).
Chiefs DL Nick Williams(2013-14) was a member of the Pittsburgh Steelers with Broncos WR Emmanuel Sanders(2010-13).
Broncos WR Jordan Norwoodplayed for the Philadelphia Eagles in 2009, where he played for numerous members of the current Chiefs staff, including head coach Andy Reid. Norwood went to play for the Browns from 2010-12, where he played for Chiefs spread game analyst and special projects coach Brad Childress, who was the offensive coordinator in Cleveland in 2012.
Andy Reidand numerous members of his staff also overlapped with Broncos G Evan Mathis(2011-14), and CB Curtis Marsh(2011-12, 2013) while in Philadelphia. Additionally, Mathis and Marsh were teammates of Chiefs WRs Jeremy Maclin(2009-14) and Jason Avant(2006-13).
Maclin and Avant were also teammates of Broncos TE-FB James Casey(2013-14) with the Philadelphia Eagles.
Broncos LB Todd Davisspent part of the 2014 season as a member of the Saints, where he was a teammate of Chiefs G Ben Grubbs(2012-14).
Chiefs OL Jah Reid(2011-2014) spent 2014 season with the Baltimore Ravens when Broncos head coach Gary Kubiak(2014) was the offensive coordinator, offensive coordinator Rick Dennison(2014) was the quarterbacks coach, tight ends coach Brian Pariani(2014) was in the same position and assistant special teams coach Tony Coaxum(2014) was a special teams intern.
Kansas City LB Josh Mauga(2009-13) and Denver S Josh Bush(2012-14) played for the New York Jets while Denver assistant secondary coach Samson Brown(2010-11) served as a coaching assistant and Chiefs defensive coordinator Bob Sutton(2000-12) served in the same role and Chiefs assistant linebackers coach Mark DeLeone(2012) was a defensive assistant with the Jets.
Broncos quarterbacks coach and passing game coordinator Greg Knapp(2007-08) spent the 2008 season as the offensive coordinator and defensive backs coach Joe Woods(2014) coached Chiefs S Tyvon Branch(2008-14) while they were a part of the Oakland Raiders and again when Knapp returned to Oakland to serve as the offensive coordinator in 2012. Additionally, Denver DE Antonio Smith(2014) was a member of the Oakland Raiders defense for one season.
Broncos quarterbacks coach and passing game coordinator Greg Knappspent training camp with the Chiefs in 1986 as a quarterback.
Denver T Ryan Harriswas a member of the Chiefs offensive line in 2014.
Denver outside linebackers coach Fred Pagac(2004-05) served as the linebackers coach for the Chiefs.
Denver DE Vance Walkerplayed one season for the Chiefs in 2014.
Chiefs assistant strength and conditioning coach Brent Salazarspent the 2005 season in Denver as a strength and conditioning intern.
Broncos assistant special teams coach Derius Swinton(2007-08) was a defensive grad assistant while P Britton Colquitt(2005-08) and Chiefs S Eric Berry(2007-09) were on the roster at Tennessee. Furthermore, Broncos DL Malik Jackson(2010-11) was a teammate at the University of Tennessee with Chiefs G Zach Fulton(2010-13).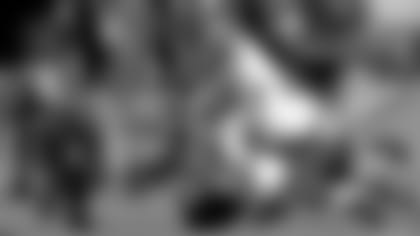 Kansas City LB Josh Mauga(2005-08) was a teammate at Nevada with Denver LB Brandon Marshall(2007-11) and TE Virgil Green(2007-10).
Denver LB Larentee McCray(2008-12) was a teammate with Kansas City WR Frankie Hammond Jr.(2008-12) and Jaye Howard(2008-11) at the University of Florida. Hammond went on to team with Broncos OL Max Garcia(2012-14).
Broncos LB Corey Nelson(2010-13) played with numerous members of the Chiefs during his time as an Oklahoma Sooner: OL Donald Stephenson(2008-11), CB Jamell Fleming(2007-11) and LS James Winchester(2010-11).
Chiefs assistant defensive line coach Britt Reid(2010-12) was a student assistant before being promoted to graduate assistant at Temple University while Broncos K Brandon McManus(2010-12) was a kicker and punter for the Owls.
Kansas City K Cairo Santos(2010-13) went to Tulane with Denver rookie CB Lorenzo Doss(2012-14).
Broncos defensive coordinator Wade Phillipsspent the 1975 season coaching the defensive line at the University of Kansas.
Chiefs P Dustin Colquittand Denver P Britton Colquittare brothers. The two come from a family of punters including their father, Craig Colquitt and uncle, Jimmy Colquitt.
Denver defensive assistant coach Chris Beakeis a native of Kansas City, Mo.
Denver strength and conditioning coach Luke Richessonwas born in Kansas City, Mo., and started his career as a strength and conditioning intern for the University of Kansas in 1997.
Broncos DT Sylvester Williamscalls Jefferson City, Mo., his home and he attended Jefferson City High School.
Kansas City assistant strength and conditioning coach Brent Salazaris a Denver, Colo., native.
Denver CBs Aqib Talib(2005-07), and Chris Harris Jr.(2007-10) played collegiately at Kansas. Both were members of the Jayhawks' 2008 Orange Bowl-winning team, a game in which Talib was named Orange Bowl MVP.
Chiefs running backs coach Eric Bieniemyattended the University of Colorado, where he was a two-time All Big-Eight performer and earned Conference Player of the Year as a senior. He is the school's all-time leader in rushing yards (3,940), all-purpose yards (4,351) and touchdowns (42). Bieniemy returned to Boulder to coach the backs for two seasons (2001-02) once his playing career was finished. He also coached at Colorado as the school's offensive coordinator from 2011-12 before arriving in Kansas City.
Chiefs S Eric Berryand Broncos RB Juwan Thompsonare both from Fairburn, Ga.
Broncos rookie OLB Shane Rayis a Kansas City, Mo., native. Ray attended Bishop Miege High School, where he played for former Chiefs C Tim Grunhard. Ray (2012-14) went on to play at the University of Missouri, where he set the school's single-season sack record.
Chiefs DL Nick Williamsand Broncos G Evan Mathisare natives of Birmingham, Ala.
Los Angeles, Calif., is the hometown of Broncos CB Curtis Marsh, Chiefs head coach Andy Reidand WR De'Anthony Thomas.
Chiefs rookie TE James O'Shaughnessyand Broncos TE Owen Danielsboth hail from Naperville, Ill.
Broncos head coach Gary Kubiakand Chiefs linebacker coach Gary Gibbsare both from Houston, Texas.
Broncos WR Andre Caldwelland Chiefs QB Aaron Murrayand LB Ramik Wilsonare all from Tampa, Fla. Although they didn't overlap, Caldwell and Wilson attended Jefferson High School in Tampa, Fla.