The Kansas City Chiefs (7-3) will look to extend their seven-game AFC West winning streak as they travel to take on the defending Super Bowl champion Denver Broncos (7-3) on Sunday Night Football. 
This game was recently flexed to national television because of the ramifications for both teams.
The Chiefs and Broncos are both currently ranked in the top seven of the latest power rankings, and the AFC West has a good case—along with the NFC East—to be named the best division in football.
There's plenty on the line as both teams are currently looking up at the division-leading Oakland Raiders (8-2).
Here are five things to watch during Sunday's game: 1.       Who handles the moment?
The Chiefs are going to be on national television for two of their next three games—starting with this matchup on Sunday against the Broncos. The other game is at home on Thursday, December 8, against the Raiders. (Buy tickets here)
It's a stage the Chiefs have earned the right to play on with how they've played so far this season.
"I don't think you could make it any bigger or more intense than it already is," quarterback Alex Smith said earlier this week of Sunday's game. "The way the division has gone to this point, it's already pretty tight. This is our first crack at these guys and they're the defending Super Bowl champions.
"We've been in a lot of battles with these guys over the years and the fact that it got moved to the Sunday Night game, it'll be under the lights and we understand that. It'll be fun."
The Chiefs have only played one other nationally televised game this year and that was in Week 4 against the Pittsburgh Steelers, who won the game, 43-14.
The Chiefs, who reeled off five straight wins after that Sunday night loss to the Steelers, are hoping for a better result this time around in primetime.
When asked if there's still a rivalry between the teams and players who will be taking the field on Sunday, Chiefs coach Andy Reid said he believes it's still there despite players possibly being more familiar with one another in today's football.
"I think there is," Reid said. "I think back in the day, I think they knew each other, then, too. Heck, you know your brother and sometimes when you fight with him, it's a pretty wild fight for a little bit. Then, you kind of love each other up afterwards. That's how it rolls.
"I think it's still there – that rivalry." 2.       For the Chiefs offense, it starts with third downs and red zone efficiency 
If you're trying to delineate what needs to be better with the Chiefs offense, it starts with these two important categories.
Over the past three games, the Chiefs offense is 7 of 34 on third down and 2 of 10 inside the red zone.
These are the first two things Reid and Smith will point to when you ask them what needs to happen for the offense to get back on track—that those numbers need to improve.
"I don't feel like we're completely in sync right now," co-offensive coordinator Brad Childress said earlier this week of the offense. "The season's a long season, I think you see yourself cycle in and cycle out of things. We're battling to be better on offense right now."
The silver lining for the offense is that Reid believes they have what's needed to cycle out of the current funk.
"They're fixable things," he said. "I've got to make sure we're taking the things our guys are best at, and put them in position to do those things. I'll make sure I get that honed up a little better. And when you're given an opportunity—you could ask our guys this too because they're standup guys—you've got to make a play.
"Whether you're an offensive lineman, quarterback, running back, wide receiver, etc. You've got to do that consistently if you're going to be a championship team."
The Broncos defense ranks No. 10 in the NFL in both third-down defense (37.9 percent) and red zone efficiency (51.6 percent).
The other two "core" stats to watch are turnovers and penalty yards.
The Chiefs are 27-5 under Reid when winning the turnover battle, including being 6-0 this year. 3.       Can the Chiefs get a big game from Spencer Ware and the running game?
The Broncos defense is inarguably one of the best in the league. That's without dispute and it's been that way for a few years now.
"They're fast," Reid said of this defense that's led by All-Pro linebacker Von Miller. "They're leading the league in a lot of those categories – defensive categories that are important. So, they've been together a little bit – in particular their secondary. They fly around and make plays."
The Broncos have allowed 18.7 points per game so far this season, which ranks No. 8 in the NFL, and much of that has to do with the success of their secondary and pass defense.
Led by cornerbacks Aqib Talib and Chris Harris Jr., not to mention safety T.J. Ward, who leads them in tackles, the Broncos have allowed just 194.3 yards passing per game this season, which ranks second in the NFL.
"They're really experienced on the back end now," Smith explained. "They have maybe the best pair of corners in the league – they're really, really good – safeties that have played a ton of football and then obviously they're good up front and get after the passer."
While their pass defense has been exceptional, the Broncos have given up some yards on the ground this season—allowing an average of 123.7 yards rushing per game, which ranks No. 29 in the league.
For the Chiefs to stay in "regular downs," which was described last week by Childress as second-and-7, third-and-3 or 4—downs that don't make it obvious that they have to pass—the Chiefs must find success running the football.
Running back Spencer Ware leads the Chiefs with 132 carries for 641 yards (4.9 ypc) with two touchdowns.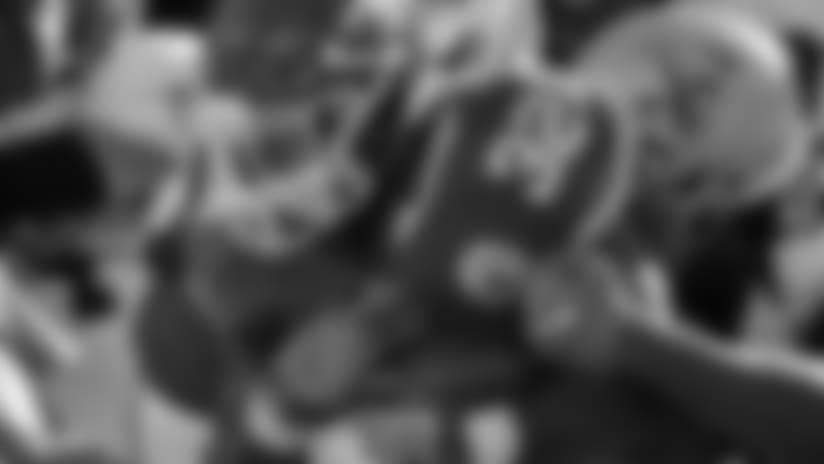 It's always best to stay out of third-and-long situations, but against this Broncos team, which, just like the Chiefs, thrives on turnovers (they rank second in the league with 20 takeaways this season), the ability to find success between the tackles will help the Chiefs offense stay out of predictable passing situations.
When they do have to pass, the individual matchup to watch when they're up against one another is right tackle Mitch Schwartz and Miller, whom Schwartz has had success against the in the past.
Sam Monson of Pro Football Focus did a breakdown of this matchup and how Schwartz succeeded against Miller last year when he was with the Browns.
"That was the best job anybody did on Miller last season, and the question now is whether he can put up a repeat performance."
4.       Can the Chiefs get a game-changing play?
The Chiefs defense has three interceptions returned for touchdowns, which is more than any other team in the league.
Rookie returner Tyreek Hill has been inches away from breaking off multiple returns for touchdowns, and it's only a matter of time before he gets loose.
If the Chiefs are going to pull off a primetime victory against the defending Super Bowl champion in their house—it's safe to think they will need a game-changing play of some sorts to help facilitate that kind of performance.
One player to watch who wants nothing more than to make a play that determines the outcome of this game is LB Justin Houston, who returned to the field for the first time this season last week against the Buccaneers.
When asked about Houston's performance earlier this week, defensive coordinator Bob Sutton said he's only going to get better. 
"Your reaction time becomes faster and quicker the more you're out there and the more you experience it," Sutton explained. "There's nothing [Houston] hasn't already seen in his career, but the ability to hit those things and accelerate and do all those things that he probably wants to do and maybe can't do them quite as fast as he normally did.
"That's going to happen to any player who hasn't practiced—that had to sit. He's going from completely shut down to full play. That's a big jump, but he did a good job and I think you're going to see Justin get better and better."
Big-time moments are made for big-time players, and Houston is someone to watch on Sunday night. 5.       The injury situation
Last week in their 19-17 loss to the Buccaneers, the Chiefs were without several starters in defensive lineman Jaye Howard, receiver Jeremy Maclin, cornerback Marcus Peters and the NFL's co-leader in sacks, Dee Ford, who left the game early with a hamstring injury and did not return.
The Chiefs will hopefully get one of those guys back this week.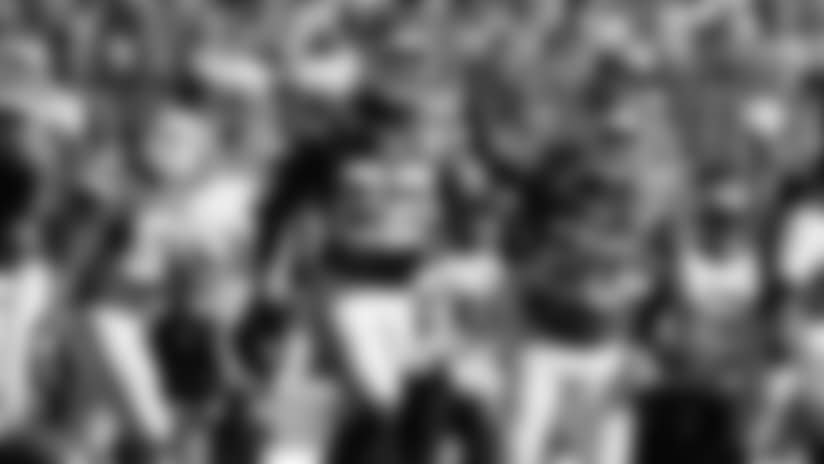 Peters, who practiced in some capacity every day this week, is officially listed as questionable.
Howard, Ford and Maclin didn't practice at all and have already been ruled OUT for this game.
One player who was out of practice on Thursday and Friday this week with a neck injury was cornerback Steve Nelson, who has played 679 defensive snaps this year—the third-most on the team.
Nelson is listed as questionable, along with Peters, linebacker Derrick Johnson and defensive linemen Dontari Poe and Kendall Reyes.