GAMETIME:3:25 p.m. CT on Sunday, December 31
LOCATION:Sports Authority Field at Mile High in Denver, Colo.   
HOW TO WATCH:CBS (KCTV5 local)
HOW TO LISTEN:101.1 The Fox
It's been 17 weeks since the Kansas City Chiefs spoiled the Super Bowl celebration in New England with a victory on opening night.
They've tallied a divvy of records, eight more wins and a second-consecutive AFC West title since that night, and with their postseason position locked in place, several of the Chiefs' reserves will have an opportunity to show what they can do in this weekend's regular season finale against the Denver Broncos.
"Every snap that he gets is a valuable snap for him whenever he has that chance of getting in there," said Head Coach Andy Reid. "It's invaluable and, fortunately, we're in a situation where we can do that."
Mahomes' debut gives starting quarterback Alex Smith a much-deserved week off following the best statistical season of his career. Smith finished the campaign with a league-high 104.7 passer rating while setting career bests in passing yards (4,042) and touchdowns (26).
Smith will have a chance to moonlight as a coach this weekend as he shifts his focus towards the postseason.
"We have a quarterback in Alex that understands it and who is having a phenomenal year," Reid said. "It's an MVP caliber year, so he understands the situation and this won't detour anything from what he's doing the remainder of the season."
And though Mahomes' role changed this week, his preparation did not.
"Every single week this entire season, I've been trying to prepare like I was the starter to try and learn and make sure I was ready for any moment," Mahomes said. "This week I'm doing the same thing and preparing to go out and produce on the field."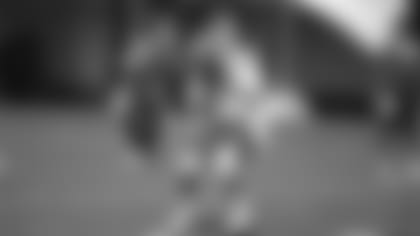 Mahomes will look to continue the Chiefs' recent stretch of dominance over their division rival.
Kansas City has won four straight over Denver, scoring 29-plus points in each and winning by an average of two touchdowns.  
What makes those numbers all the more impressive is that they've come against one of the best defenses in all of football.
The Broncos posted a top-five scoring defense in each of the last two seasons, and though they've slipped a bit this year, Denver still features some of the top defensive playmakers in the league.
That presents an intriguing challenge in Mahomes' first shot as a professional.
"Let's go there and do everything we can to get that win - that's number one," said Offensive Coordinator Matt Nagy. "Let's get the ball out on time with your feet and your timing. Protect the football - the guy in front of him right now, number 11, is one of the best in the league at doing that and you win football games when you protect the football."
Though Nagy is still looking for Mahomes to utilize what made him so successful in the college ranks – just in a way that fits the professional game.
"He's a dynamic playmaker, he's proven that his whole college career," Nagy said. "Now you're playing with the big boys and you have to understand that you have to play within the system, but still let your talent show. There's a balance there, but how are you going to transition into that balance?"
Mahomes will attempt to achieve that balance with a cast of younger players around him, many of which are also experiencing their first real shot in the NFL.
"To have a chance to contribute to the team is definitely a special opportunity," said rookie wide receiver Jehu Chesson. "It's a big concrete step for us and it's a testament to all the work we've put in so far in our careers. It's just an opportunity go out there, have fun and make some plays for our team."  
It's a luxury many teams don't have – the chance to provide young players with real experience without suffering the consequences in the standings.
"There's as much value on the experience to be able to play in a regular season game against a defense in the National Football League than anything," Reid said. "I don't think it can be anything but a plus for them."
It remains to be seen which defensive starters will have the afternoon off, but whoever is on the field will be facing an inexperienced passer in Broncos' quarterback Paxton Lynch.
Denver's first round pick back in 2016, Lynch has played in just one game this season, starting in a Week 12 loss to Oakland. Lynch completed nine of 14 passes for 41 yards and an interception in the game before leaving with an ankle injury.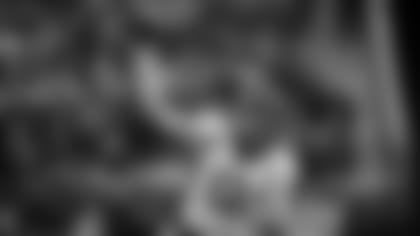 Lynch is vying to be Denver's quarterback of the future, and he'll have a chance to make his case on Sunday.
"He's strong armed, a big man and he's got great arm talent," said Defensive Coordinator Bob Sutton. "He's very mobile for a big man. He's got that talent going for him and I think he's going to be a really good quarterback. He's like all young players at any position, but particularly that one, in that he just needs the reps. You need a chance to get in there and play."
Lynch will have that opportunity on Sunday against a Chiefs' defense that's been playing its best football of late, even with several new faces working their way in the game.
It's a fitting way to ring in the new year as a handful of the Chiefs' youngest players get a shot at fulfilling a lifelong dream against a bitter rival, while a playoff game at Arrowhead inches a week closer.