Missing two defensive starters is not the way Kansas City hoped to head into a matchup against Peyton Manning, who shredded the Chiefs in a pair of Denver Broncos' victories last season.
Coach Andy Reid is confident Kansas City can overcome the unfortunate circumstance, but he's also likely focusing on how to get Jamaal Charles more touches during Sunday's matchup in Denver.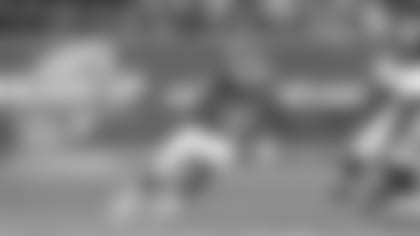 The Chiefs lost linebacker Derrick Johnson and tackle Mike DeVito to ruptured Achilles tendons in last week's season-opening 26-10 loss to Tennessee, forcing Kansas City to make some roster moves.
It signed tackle Kevin Vickerson, who spent the last four seasons with the Broncos and could start immediately, and promoted linebacker Jerry Franklin from the practice squad.
Reid said he isn't sure how much either will play Sunday, but he knows his team can't dwell on the injuries.
"The other guys haven't had as many reps. I hate to get into that because it sounds like you're belly aching up here and that's not what we do," Reid said. "The next guy, we expect to come in and play."
Stopping Manning will be difficult no matter who is on the field. He threw for 323 yards and a touchdown in a 27-17 victory over previously undefeated Kansas City on Nov. 17 and 403 yards and five TDs in a 35-28 win Dec. 1.
Manning has thrown 11 touchdowns while winning all four matchups with the Chiefs since joining the Broncos, but he still believes he'll have a tough task ahead of him.
"You hate to see what happened to DeVito and Derrick, those are two excellent players," Manning said. "But they're going to have guys step up like all well-coached teams do."
The Chiefs enter as a heavy underdog after last week's loss, when Charles had seven carries for 19 yards and four catches for 15. Charles finished fourth in the NFL in offensive touches last season, and Reid expressed regret for not getting his primary threat the ball more.
Quarterback Alex Smith didn't have much of an explanation, either.
''We just failed to get him the ball. Absolutely. One of our biggest playmakers, if not the biggest playmaker," Smith said. "Certainly need to get him involved more. That's on all of us, though. For me, I'm kind of worried about executing and doing my job.''
Charles averaged 4.9 yards per carry against Denver last season, and he's expecting to play a big role this week.
''I want to see the ball more and coach knows that,'' Charles said. ''It's a long season, just one game. We can get worse or we can get good. My job is to get the team good.''
Kansas City also could benefit from the return of receiver Dwayne Bowe, who served a one-game suspension last week for violating the league's substance abuse policy.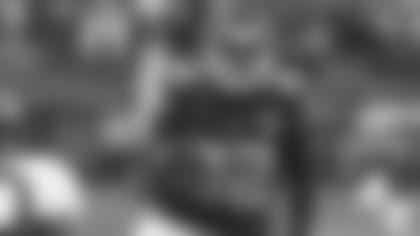 "We'll ease him back in," Reid said. "He really hasn't done much for a few weeks. He had the quad (injury) there before his suspension."
The Chiefs may need plenty of offense to keep pace with the high-powered Broncos, who jumped out to a 24-point lead before hanging on to beat Indianapolis 31-24 in their season opener last Sunday night.
Manning threw for 269 yards and three touchdowns - all to tight end Julius Thomas in the first half - but Denver gained only 87 of its 361 yards in the second half.
''We've got to find a way to play all four quarters as an offense,'' Manning said. ''Thank goodness the defense picked us up when the offense wasn't doing their job quite as well.''
Denver's only second-half score came on a 3-yard run from second-year back Montee Ball, who finished with 67 yards on 23 carries. It marked Ball's first career start after playing last season behind Knowshon Moreno, who left for Miami.
"I thought Montee ran really hard," Manning said. "I just kind of liked the look in his eye in his first start. I think he'll just keep getting better all season."
Facing the Kansas City defense again might inspire Ball. He rushed for a career-best 117 yards in the last meeting, including a 45-yard scamper that helped him average 9.0 yards per carry.
Another solid performance from Ball certainly would help, especially in an important early season matchup with an AFC West rival.
"I think our division is the toughest division in football," Manning said. "You throw what happened last week out the window. It's a division game, two teams very familiar with each other, physical football and that's how we're going to have to play on Sunday."