GAMETIME: 12 p.m. CT on Sunday, December 13
LOCATION: Arrowhead Stadium in Kansas City, Mo.
HOW TO WATCH:CBS | KCTV5 Local
HOW TO LISTEN:101.1 The Fox
The Kansas City Chiefs (9-5) return to Arrowhead Stadium for Sunday's game against the Cleveland Browns (3-11) in fifth place in the AFC standings and just one game behind the Denver Broncos for the AFC West division lead.
The magnificent turnaround is due to eight straight victories, and a ninth on Sunday would tie a franchise record.
What has happened is stunning, but ask head coach Andy Reid about it and he'll explain that there is nothing to be satisfied about yet. There is a lot left to do in his eyes.
"It's a tribute to the players and the coaches for what they're doing—they understand we're not done here," he said. "We've still got to take care of business here. Really, nothing has been accomplished at this point until we get ourselves ready for Cleveland. That's the approach that everybody has taken. It's important."
The Browns feature second-year quarterback Johnny Manziel, who won the Heisman Trophy and was selected with the No. 22 overall pick in the 2014 NFL Draft. Chiefs defensive coordinator Bob Sutton pointed out Manziel's elusiveness as perhaps his finest trait.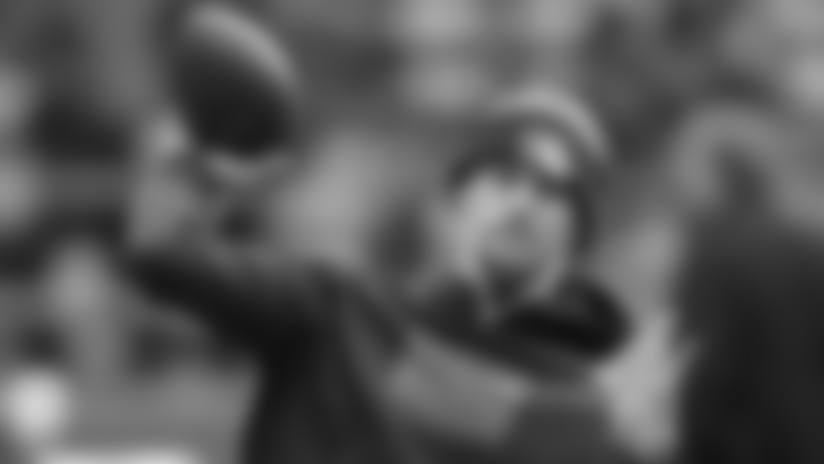 "That's the hardest part of defensing him because he breaks down a defense because of the way he can extend," Sutton said. "Then the fact that most people who get out on a scramble and get out to the right are only working this side of the field. He's just as likely to throw the ball back to that side of the field as this side."
Manziel's most frequently used weapons when he is not scrambling are wide receiver Travis Benjamin and tight end Gary Barnidge. Barnidge leads the Browns with 9 touchdowns and more than 900 yards receiving.
Sunday also marks the return of Browns WR Dwayne Bowe, who spent the first eight seasons of his career with the Chiefs, to Arrowhead Stadium. Bowe has played in only 6 games for Cleveland this season.
There is potential for a number of Browns to miss Sunday's game with the Chiefs, as offensive linemen Cameron Erving (ankle), Alex Mack (calf), Joe Thomas (knee), running back Duke Johnson and WR Marlon Moore are all questionable.
The Chiefs defense, ranked No. 4 in the league with 27 takeaways, will be tasked with the challenge of containing Manziel and company. It has been an amazing stretch for the Chiefs defense during the course of the eight-game winning streak, and it was rewarded with four Pro Bowl announcements this past week.
Now tied for second in the league in interceptions with 7, Peters was asked by reporters this week whether he believes quarterbacks may begin to stop throwing the ball in his direction.
"I hope they don't," he said. "Keep coming at me. That's the best part about playing this position—you're out there by yourself and you've got some guys that are helping me - to the right of me. I hope they don't, it helps us get a lot more turnovers and it helps us win games so that's good."
Houston will miss his fourth straight game Sunday with a hyperextended knee, and Hali is officially listed as questionable after fracturing his right thumb last Sunday against Baltimore. That will mean more time for former first-round pick Dee Ford, as well as veteran Frank Zombo.
"I'm preparing as if I'm going to start and it's not my first time," Zombo said. "I've been here before. That's been the philosophy on our team. You have a lot of Pro Bowl guys or big-name guys go down and some guys step up and get the job done and whether it's me and a couple guys doing it, we haven't really decided."
S Husain Abdullah will also miss his fourth straight game with a concussion.
On the other side of the ball, QB Alex Smith explained that despite Cleveland's losing record, this is not an opponent that the Chiefs are taking lightly.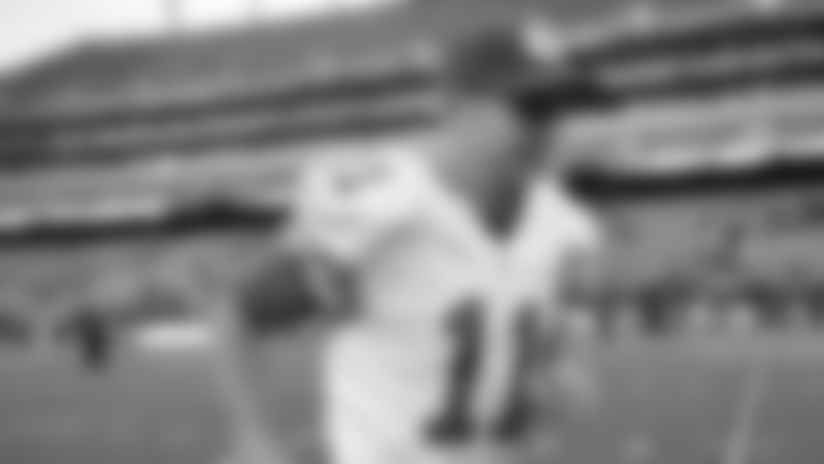 "This is the NFL," he said. "I don't care who you're playing—you have to understand the margin of error. I think, for us, it's understanding why we're here, how we got here, the difference between winning and losing and how small it is."
"Happy for him, he's worked really hard," Smith said of Kelce. "He's in here every off day catching balls, watching film, staying healthy, doing all the little things that it takes to have the year that he's had. I'm happy for him."
The Browns defense, ranked 26th in the league at 387.9 yards per game allowed, will be without Armonty Bryant against the Chiefs.
Once at 1-5, the Chiefs return home to Arrowhead Stadium Sunday for the first of their final two games of the regular season with a record of 9-5.
They have accomplished a lot, but tell them that, and they'll explain that they're focused on more.
In their eyes, Sunday stands before them as just another step in potentially achieving what they set out to do in St. Joseph, and that goal can't be fulfilled until February.