The Kansas City Chiefs (7-2) will look to pick up their sixth straight victory, as they host the Tampa Bay Buccaneers (4-5) at Arrowhead Stadium on Sunday afternoon.
It's the second straight week the Chiefs will square off against an NFC South foe after defeating the Carolina Panthers in historic fashion last week, and despite the Buccaneers holding a record below the .500 mark right now, they are 3-1 on the road this season and have the attention of Chiefs coaches and players.
Here are 10 stats to know about Sunday's game: 1.       It's been a while since the Chiefs lost at Arrowhead Stadium
On Sunday, it will have been 407 days since the Chiefs last lost a game at Arrowhead Stadium—spanning 10 home games, which is the longest active streak in the NFL.
During this stretch, the Chiefs have averaged more than 25 points per game while allowing less than 15 and taking the ball away an NFL-best 47 times.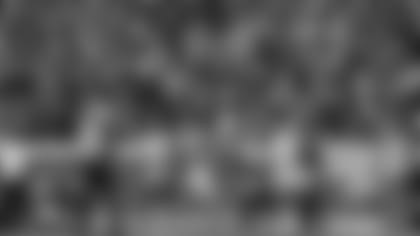 The Chiefs are currently one of only four teams in the NFL who are undefeated at home this year (Houston Texans, Philadelphia Eagles, Seattle Seahawks).
Overall, the Chiefs are 17-2 in their last 19 regular-season games.
2.       Marcus Peters isn't just about interceptions
Most of the talk surrounding second-year standout cornerback Marcus Peters has to do with his ability to intercept passes at an alarming rate, but as we saw last week against the Panthers, Peters isn't afraid to get his hands on the ball in any way possible.
Peters is tied for the NFL lead with five interceptions this season, but he also leads all defensive players with three fumble recoveries this season as well.
Overall, Peters is responsible for eight takeaways this season, which is more or at least as many as six NFL teams have combined.
3.       Dee Ford is coming for your quarterback
The last time the Chiefs lost a game at Arrowhead Stadium, Dee Ford only had 1.5 career sacks, but flash forward a little more than 400 days and he's tied for the league lead with 10 takedowns of an opposing quarterback this season.
Ford has been a terror off the edge and has found a knack for making plays in the biggest of situations.
His sack last week of the NFL's reigning MVP, Carolina Panthers quarterback Cam Newton, came near the end of a 20-play drive in the third quarter that ultimately resulted in no points due in large part to Ford's play.
It's been quite the year for Ford, and adding in the fact that All-Pro Justin Houston is close to returning to this defense, which is already scary for opposing offenses, there's reason to be giddy when you think about the potential problems they're about to create. 4.       The defense has been special
The Chiefs defense leads the NFL with 22 takeaways this year and has also been downright dominant in the second half of games, allowing a league-low 54 second-half points all season.
They are allowing an average of just six points per game in the second half this season. That's a crazy stat that really shows just how special they've been when it matters this year.
Overall, the Chiefs lead the NFL with a turnover differential of plus-14. 5.       When the Chiefs lead at halftime, or score first, good things happen
Through nine games this season, the Chiefs are 4-0 when scoring first and 5-0 when leading at halftime, which is a pattern under head coach Andy Reid, who is 134-26 in his career when leading at halftime.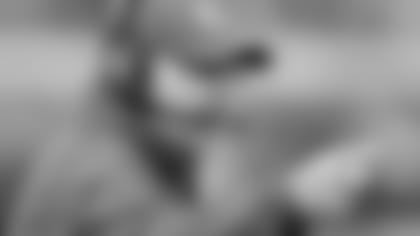 6.       The Buccaneers have been susceptible to giving it away this year
The Buccaneers have turned it over 15 times this season, which is tied for the eighth most in the league.
Former No. 1 overall pick from the 2015 NFL Draft, quarterback Jameis Winston, has completed 60 percent of his passes for 2,349 yards with 19 touchdowns and 10 interceptions this year.
Only four quarterbacks in the NFL have thrown more interceptions this season than Winston, and the Chiefs have played three of them (Philip Rivers, Ryan Fitzpatrick and Blake Bortles). 7.       The Buccaneers have a legitimate No. 1 receiver in Mike Evans
At 6 feet 5 and 231 pounds, Mike Evans looks the part of a bona fide No. 1 receiver, and he's been playing like it for the Buccaneers this season.
Evans ranks fifth in the NFL with 811 yards receiving and is tied for the NFL lead with eight touchdowns receiving.
There isn't a receiver in the NFL who has been thrown to more this season than Evans, who has 108 targets.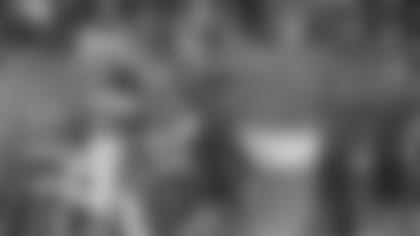 8.       Cairo Santos is in a rhythm right now
Kicker Cairo Santos has hit 10 straight field goals for the Chiefs, including the four he hit last week in the 20-17 win over the Panthers, which included no offensive touchdowns.
Santos' 37-yarder as time expired against the Panthers to give the Chiefs their fifth straight win was the exclamation point on the Chiefs' second 17-point fourth-quarter comeback this season. They did the same thing in Week 1 against the San Diego Chargers. 9.       Tyreek Hill has become a more focal point of the offense
Over the past three games, rookie fifth-round pick Tyreek Hill has 18 receptions on 24 targets with 198 yards and a touchdown.
He's also leading the Chiefs in touchdown receptions this season with four.
Last week against the Panthers with veteran Jeremy Maclin missing the game because of a groin injury, Hill stepped up for a game-high 13 targets and 10 receptions for 89 yards.
10.   Spencer Ware ranks among the league's best dual-threat running backs
Through nine games this season, running back Spencer Ware ranks fifth in the NFL by averaging 112 yards from scrimmage per game.
Last week against a Panthers defense that had allowed a league-low 3.3 yards per carry average coming into that game, Ware finished with 13 carries for 61 yards, which carried a 4.7 yards per carry average, well above a yard per carry more than they had averaged over the course of the season.
Ware will go up against a Buccaneers defense on Sunday that's allowed 118 yards rushing per game this season, which ranks 25th in the NFL.