GAMETIME: 8 p.m. CST on Saturday, August 15LOCATION:
University of Phoenix Stadium, Glendale, Ariz.HOW TO WATCH:
CBS (KCTV5 local) | NFL Network Game Rewind (Wednesday, 2:00 a.m. CST)HOW TO LISTEN:
101.1 The Fox GAMCENTER:
Chiefs.com
A flurry of offseason moves has made the 2015 version of the Kansas City Chiefs (0-0) look much different than its predecessor.
First, general manager John Dorsey signed wide receiver Jeremy Maclin from the Philadelphia Eagles. He traded for offensive lineman Ben Grubbs to bolster the line and then selected nine players, including cornerback Marcus Peters and center Mitch Morse, in the 2015 NFL Draft.
Saturday night's contest against the Arizona Cardinals (0-0) will offer the first glimpse, for both fans and coaches alike, at the new members of the Kansas City roster performing against players in a different uniform.
According to Chiefs head coach Andy Reid, every player will have an opportunity to take the field on Saturday.
The first team will play in the first quarter, the second team will play in the second quarter and midway through the third quarter and the third team will handle the rest of the game.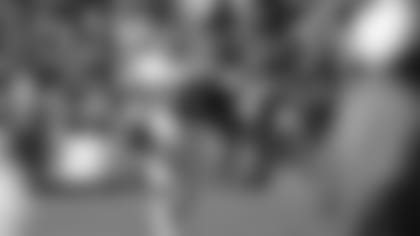 Safety Eric Berry, who returned to the Chiefs after his successful battle with Hodgkin's lymphoma, is expected to play.
"We're thinking he's going to play and we'll just see how things go from here to then," Reid said after practice Wednesday. "He's been going, so I think he's ready to get out there and do this thing."
Reid joked that he's actually maybe seeing too much of Berry this training camp, as the Pro Bowl safety has intercepted his offense on three separate occasions.
"I'm happy as can be for him," Reid added. "He's like a little kid out here playing. He's having fun, and he's appreciative of everything and everybody that has been with him throughout this whole ordeal. He's loving life right now and it shows on the field too."
If Berry's return to the field has to be away from Arrowhead Stadium, the matchup against the Arizona Cardinals is as fitting as it gets.
Last season, the Chiefs played the Cardinals during Week 14 of the regular season, and Arizona head coach Bruce Arians and several Cardinals players joined the Chiefs in wearing the now nationally recognizable "Be Bold. Be Brave. Be Berry." T-shirts during pregame warmups.
In addition, Cardinals president Michael Bidwill made a $10,000 donation to the Eric Berry Foundation.
After Berry's return at the beginning of camp, Indianapolis Colts head coach Chuck Pagano wore the T-shirt at Colts practice.
Needless to say, eyes from all across the league will be watching number 29 on Saturday night.
Berry, in his return press conference, said he's looking at this training camp and this game as just another step.
"To be honest, it felt good to get back onto the field, but in my mind, I still feel like I have work to do," he said. "This is just a checkpoint and I'm just going to keep pushing through until we get to where we want as a team."
Where the Chiefs want to go as a team this season is back to the playoffs, after missing in 2014 despite nine victories.
Together with the newcomers, quarterback Alex Smith, running back Jamaal Charles and tight end Travis Kelce will seek to get there.
"Every day I go up to DJ and give him a hug," DeVito said recently, "because you don't know how quickly it can get taken away from you. I have a totally new perspective being out there, and seeing DJ out there. You're grateful for it."
DeVito and Johnson will be up against an Arizona offense featuring the return of quarterback Carson Palmer, who missed the Cardinals last seven games with a torn ACL last season.
An area of major difference between the 2014 and 2015 Chiefs, and one to watch, is the offensive line, where the first team will feature three new members on Saturday night.
Recently, the Chiefs have been running left tackle Eric Fisher, left guard Ben Grubbs, rookie center Mitch Morse, right guard Zach Fulton and right tackle Jeff Allen with Alex Smith.
During the first quarter, Allen and Fulton will be up for a major challenge in left end Calais Campbell, who Pro Football Focus ranked as the fourth best 3-4 defensive end in the league last season.
While the preseason opener has no direct impact on whether or not the Chiefs will make the playoffs this season, it's an important first step in the 2015 campaign.
Saturday marks a night of critical coach evaluation, emotional returns and the opportunity to see the newest members of the Chiefs in red and gold on a national stage.
Since last season, the "Be Brave. Be Bold. Be Berry." movement has meant a tremendous amount to every member of the Chiefs organization.
Everyone has seen the T-shirts. The logo is everywhere at the University of Kansas Hospital Training Complex.
What it was, in essence, was a reminder while he was gone. Keep him in your prayers. He'll be back.
On Saturday night, Eric Berry will take the field just nine months after being diagnosed with Hodgkin's lymphoma. The prayers were answered—he beat cancer. He came home.
And that's what this game, more than anything else, is about.