BERRY RETURNS TO THE GRIDIRON:Chiefs S Eric Berry saw action in his first game since last year's Nov. 20 contest at Oakland prior to being diagnosed with Hodgkin Lymphoma on Nov. 24, 2014. He was declared cancer-free on June 22, 2015 and cleared to practice heading into training camp on July 28.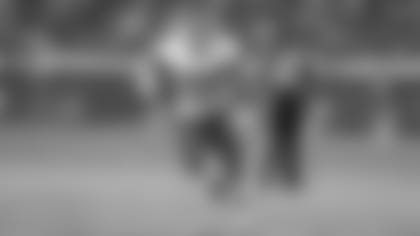 DEVITO AND JOHNSON RETURN TO STARTING LINEUP:Chiefs DE Mike DeVito and LB Derrick Johnson return to the starting lineup after they each suffered an Achilles injury in the club's season opener vs. Tennessee on Sept. 7, 2014.
ALLEN BACK IN THE LINEUP:OL Jeff Allen returned to the starting lineup at RT after sitting out the majority of last season with an elbow injury suffered during the club's season opener vs. Tennessee (9/7/14).
MORSE STARTS AT CENTER:Chiefs 2015 second-round draft pick (49th overall) Mitch Morse started tonight's contest at center.
DANIEL LEADS TRIO OF TD DRIVES:QB Chase Daniel entered the game on the team's fifth offensive possession. He connected with RB Charcandrick West on a 20-yard pass and capped the 12-play, 79-yard drive with a 13-yard touchdown completion to WR Fred Williams. In the team's next offensive possession, Daniel hit Williams with consecutive completions of 33 and 12 yards before connecting with WR Frankie Hammond on a 14-yard TD catch, putting the Chiefs up 17-10 going into halftime. The Chiefs opened the third quarter and marched down the field scoring on a three-yard pass to rookie WR Da'Ron Brown to seal a nine-play, 80-yard TD drive.
Daniel finished the game completing 17 of 21 passes for 189 yards with three TDs, logging a 143.8 passer rating.
WILSON LOGS INTERCEPTION:Rookie LB Ramik Wilson, the club's fourth-round pick (118th overall), intercepted a QB Logan Thomas pass and returned it 27 yards. Wilson led the team with six tackles.
MURRAY LEADS TD DRIVE:QB Aaron Murray followed suit, entering the contest leading the club to a four- play, four-yard drive capped by a one-yard TD run by RB Darrin Reaves.
WEST LOGS 92 YARDS FROM SCRIMMAGE:RB Charcandrick West led the team with six carries for 49 yards. He added three receptions for 43 yards. His 92 yards from scrimmage were a team high.
WILLIAMS TOP RECEIVER:WR Fred Williams led the receiving corps in tonight's contest with six receptions for 82 yards and one TD.
SANTOS HAS PERFECT NIGHT:K Cairo Santos accounted for 10 of the team's 34 points, converting 48- and 34-yard FGs and four extra points.
IRVING BLOCKS FG:DE David Irving blocked a 52-yard field goal attempt by Cardinals K Chandler Catanzaro in the fourth quarter.
OFFENSE UTILIZES BIG PLAYS:The club logged six big plays, including two passes over 20 yards and four rushes over 10 yards.
OFFENSE PUTS UP POINTS:The Chiefs scored 31 consecutive points to amass a 31-10 lead entering the fourth quarter, including four straight TDs on consecutive offensive drives.
The Kansas City Chiefs take on the Arizona Cardinals in week one of the 2015 preseason.