The Kansas City Chiefs will take on the Arizona Cardinals on Saturday night at 8:00 p.m. CST at the University of Phoenix Stadium in the first preseason game for both teams.
The Chiefs and Cardinals are both coming off winning seasons and have high hopes for their 2015 campaigns.
Even though these preseason games don't count on the final scorecard, many individual jobs are won and lost based on performances in these next four games. Both sides of the ball want to show they can execute properly and the guys want to fly around and make plays.
For the Chiefs, there isn't a shortage of storylines to follow on Saturday night either.
Before he was the color analyst for the NFL on CBS and the Chiefs preseason games, Trent Green was busy throwing touchdowns at Arrowhead Stadium. He currently ranks second in franchise history in yards passing (21,459), touchdowns (118), completions (1,720) and attempts (2,777).
He's well versed in the game of football and he's got five things to watch in the game on Saturday:
No. 1 – The Return of Eric Berry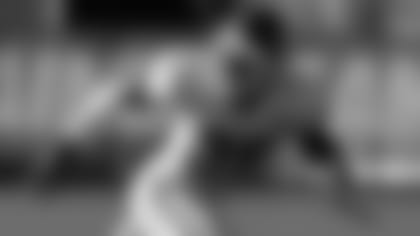 "Obviously Eric Berry coming back is huge. It's going to be special to see him back out on the field less than a year removed from his cancer diagnosis."
No. 2 – The Offensive Line
"Obviously we want to see the development with left tackle Eric Fisher. We want to see the addition of left guard [Ben] Grubbs and then we've got a rookie starting at center with [Mitch] Morse."
No. 3 – The Young Defensive Backs
"I'm excited to see the secondary. The additions of Marcus Peters and Steve Nelson—the two draft picks. How are those rookies going to mesh in there? I think that's going to be important to watch."
No. 4 – The Return of the Leader
"Having Derrick Johnson back. He's the leader of that defense and it's going to be great to see him back out there flying around the field."
No. 5 – The Vertical Passing Game
"I think with the addition of veteran Jeremy Maclin everybody in Chiefs Kingdom is waiting to see the field get stretched, and to see what that vertical threat brings. Whether it's Jeremy or if his presence opens it up for the other guys, I think that would be a great thing to see on Saturday night."
A Compilation of the best photographs from the second week of training camp at Missouri Western State University in St. Joseph, MO.