The Kansas City Chiefs (7-6) will host the Los Angeles Chargers (7-6) this weekend in the first regular-season Saturday night game in the history of Arrowhead Stadium, and it's with the AFC West on the line.
It's what it's all about.
Both teams have playoff aspirations, and the winner will take a stronghold on the divisional race heading into the final three games of the regular season.
The Chiefs won the matchup over the Chargers in Los Angeles back in Week 3 by a score of 24-10, but that game doesn't have much to do with this one. The situations are different, and the stakes couldn't be higher.
Here are 10 stats to know about the Chiefs-Chargers matchup on Saturday, presented by DraftKings:
1. The Chiefs haven't lost to the Chargers in a while The last time the Chiefs lost to the Chargers was December 29, 2013.
Kareem Hunt had just finished up his freshman year at the University of Toledo, and Reggie Ragland was a part-time player at Alabama.
Seven games later and the Chiefs haven't lost to the Chargers since—beating them by an average score of 26 to 14 in those games.
Furthermore, Chiefs' coach Andy Reid has led the team to nine wins in their last 10 home divisional games.
Receiver Tyreek Hill and tight end Travis Kelce are both closing in on 1,000-yard receiving seasons, with Hill needing 14 yards and Kelce needing just 55.
With Hunt already hitting the 1,000-yard mark last week against the Raiders, it would make it the first time in franchise history that Kansas City has had a 1,000-yard rusher and two 1,000-yard receivers.
Furthermore, only four other times in NFL history has a team had a 1,000-yard running back, a 1,000-yard wide receiver and a 1,000-yard tight end.
3. Breaking down the quarterbacks—Alex Smith and Philip Rivers
Chiefs' quarterback Alex Smith is currently in the midst of the best statistical season of his 13-year NFL career, having already eclipsed his career-best in terms of passing yards in the game last week against the Raiders.
After his performance last Sunday, Smith now has 3,507 yards passing, which ranks seventh in the league and is five yards better than his previous career high of 3,502 that was set last year.
Smith also needs just one more touchdown pass to set a career high there as well. He's currently at 23.
Interesting stat on Smith – He still leads the NFL on deep throws with a passer rating of 124.8 on balls that travel at least 21 yards in the air.
Philip Rivers currently ranks fourth in the league with 3,611 yards passing this season. He's thrown 23 touchdowns and seven interceptions.
In his last seven games against the Chiefs, Rivers has completed 58 percent of his passes with five touchdowns and 10 interceptions.
Interesting stat on Rivers – He's the least-sacked starting quarterback in the NFL this season—being taken down just 15 times.
4. Breaking down the receivers—Tyreek Hill and Keenan Allen
Hill ranks seventh in the NFL this season with 986 yards receiving on 64 receptions with six touchdowns. He's averaging 50.3 yards per play on his 19 career touchdowns.
Random fact – Hill has the opportunity to be the first player in Chiefs' franchise history to lead the team in receiving in a season and stand at less than 5'11". He's listed at 5'10".
Allen currently ranks fifth in the league with 1,143 yards receiving on 83 receptions with five touchdowns. He's having the kind of season that everyone expected as soon as he was able to stay on the field. Allen had injuries derail his last season seasons—playing in just 9 games combined.
Random fact – In his last four games, Allen has been targeted 49 times, catching 39 passes for 547 yards with four touchdowns. Each of those numbers ranks second in the league over that span (Antonio Brown).
5. Breaking down the running backs—Kareem Hunt and Melvin Gordon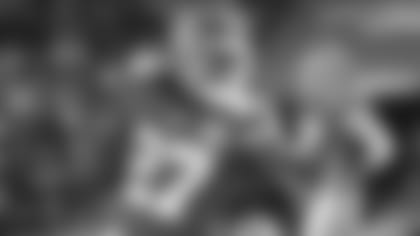 In addition to two Top 7 quarterbacks and receivers battling it out Saturday night, there is also a pair of Top 8 running backs squaring off in this one.
Hunt currently ranks second in the league with 1,046 yards rushing on 218 carries (4.8 ypc) with five touchdowns. Last week against the Raiders, Hunt became just the second rookie running back in franchise history to eclipse the 1,000-yard mark in a season.
The late-Joe Delaney has the rookie franchise record of 1,121 yards rushing, which was set back in 1981.
This year, the Chargers defense has allowed an average of 124.8 yards rushing per game, which ranks 29th in the league.
In the last meeting between these two teams, Hunt carried it 17 times for 172 yards.
On the flipside, Gordon ranks eighth in the league with 853 yards rushing on 229 carries (3.7 ypc) with six touchdowns for the Chargers. He had 17 carries for 79 yards in the first meeting.
6. Darrelle Revis is coming off a solid performance last week
7. The Chiefs have to deal with a pair of elite pass rushers The Chargers boast one of the league's most-formidable pair of edge rushers in Melvin Ingram and Joey Bosa. The two have combined for 20.5 sacks this season.
As a team, the Chargers are tied for fifth in the league with 37 sacks.
According to Pro Football Focus, Bosa (No. 1) and Ingram (No. 3) are two of the three highest-graded edge rushers in the NFL this season.
8. The Chargers boast the NFL's top-rated cornerback Also according to PFF, the Chargers' Casey Hayward is the league's top-graded cornerback this season. He's allowed a quarterback rating of just 49.9 when being targeted this year.
In fact, Hayward has been targeted 33 times in his last seven games, allowing just 10 receptions and picking off four passes with eight passes defensed.
9. The Chiefs' offense has done well with chunk plays this year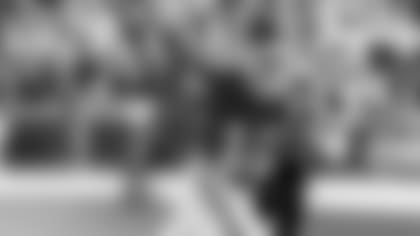 The Chiefs' offense leads the NFL this year with 147 points scored from outside the red zone, and they rank second with an average of 6.16 yards per play this season.
10. The Chiefs' pass rush may be building on something
The Chiefs' defensive front generally made life miserable for Raiders' quarterback Derek Carr last Sunday at Arrowhead. They finished with three sacks on the day, which gives them 24 for the season.
Looking ahead to this game, Rivers, much like all quarterbacks, is much better with a clean pocket.
So, the Chiefs ability to get pressure with a four-man rush like they did last week could be the difference in this game, but as stated above, the Chargers have been the best in the league at keeping Rivers upright this year. It's easier said than done, but it's a key matchup to watch.
](https://www.draftkings.com/)