Sunday was a chance to celebrate the Chiefs incredible fan base at Arrowhead Stadium. As fans entered the stadium, they received a banner that read, "Be Bold, Be Brave Be Berry."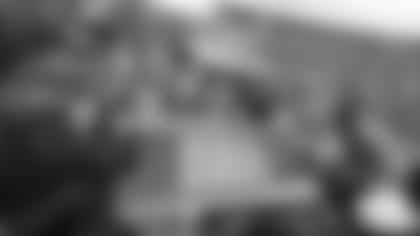 Prizes were given away throughout Sunday's game, including 12 Chiefs branded Garmin vivoftis, a one year supply of Palermo's Pizza, gift cards to Kansas City Steak and more.
Prior to kickoff, six new Red Coaters received their official red coats on the field from Chiefs Chairman and CEO Clark Hunt. Plus, three American Indian Hall of Fame Board Members and four inducted athletes were honored as well.
The winner of the 2014 Chiefs Anthem Fan Contest, Keaton Schlatter, kicked things off with an incredible performance, while six AH-64 Apache Helicopters flew over Arrowhead.
At halftime, 90 Chiefs Season Ticket Members received a team autographed jersey from members of the Hunt family and Chiefs ambassadors. Fans redeemed points through the Chiefs Kingdom Pass to be able to gain this opportunity.
During the third quarter, the Chiefs recognized Kristi Black as this week's Star of the Classroom. Black is a first grade teacher at North View Elementary School and has been teaching for 19 years.
"It's amazing to receive this award," Black noted. "My family and I have been lifelong Chiefs fans so it's incredible to be here and celebrate what I do."
Black's husband nominated her for the award.
"It's an honor to see her dedication and passion for teaching be recognized," Eric Black, Kristi's husband, said. "It's such a great experience to be out here and see her hard work be rewarded."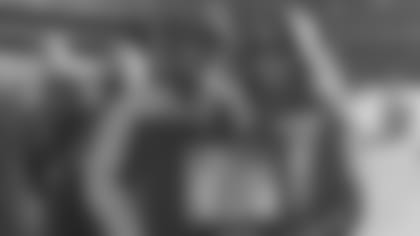 Each week, the Chiefs also award a high school football coach. From those recipients, the Chiefs name a Coach of the Year. This year, Eric Driskell at Blue Valley High School (KS) and Gregg Webb at Truman High School (MO) received the prestigious honors.
"It's quite an honor to get an award like this," Driskell said. "It's really cool that the Chiefs appreciate what we do at a high school level and understand that it's more than just football, or wins and losses, but it's about connecting with kids and making an impact on their lives. It's nice to see that recognition trickle down from the NFL to high school."
Later in the game, the Chiefs also named Donald Jones as the Tony DiPardo Fan of the Year.
"Its such an honor, I can't even believe it," Jones said. "The Chiefs have so many incredible fans that I can't believe I was able to win this award. Words can't describe how excited and honored I am."
Jones will receive two season tickets for the 2015 season.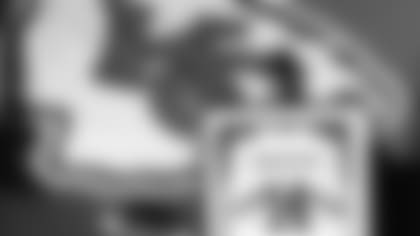 In the fourth quarter, the 50/50 raffle winner was announced and the total pot was $30,886. Half is given to the winner and the other half will be benefitting reStart, which provides housing and supportive services to help homeless men, women, youth and families move toward independence and self-sufficiency. The winning ticket number was A208504.
The Chiefs defeated the Chargers 19-7 and the Chiefs Kingdom was sure to bring the noise. Thank you Chiefs Kingdom for your loyalty, passion and enthusiasm you bring to Arrowhead Stadium every week. We thank you for your unwavering support and devotion to the Kansas City Chiefs.