The Kansas City Chiefs running backs have more than excelled as a group under tough circumstances this season, thanks in part to third-year running backs coach Eric Bieniemy.
Under Bieniemy, eight-year back Jamaal Charles became the all-time leading rusher in franchise history, and his 5.5 yards per carry average is the best in Chiefs history. Charles was injured in Week 5, making way for running backs Charcandrick West and Spencer Ware to take over the backfield.
This season, Bieniemy's running backs carry an average of 121.3 yards per game, ranking them seventh in the NFL.
But what most might not know is Bieniemy got his start with a team well known to the Chiefs: the San Diego Chargers.
Bieniemy was a second-round pick of the Chargers in the 1991 NFL draft, and he spent four seasons in the San Diego backfield.
In Week 11, Bieniemy brought his personnel to Qualcomm Stadium for a very successful homecoming.
"It's always a tough game," Bieniemy said. "I'm anticipating it to be another tough battle [this Sunday]. Those guys are very, very prideful. They have a very good coaching staff that's doing a great job.
"We're going to have to come out and scratch, claw and fight to do whatever we have to do to find a way to drag ourselves across the finish line."
The club's 33-3 win over the Chargers included 2 touchdowns by running back Spencer Ware, who recorded 96 yards on 11 carries in his first career game against San Diego.
In five career games vs. the Chargers, Chiefs QB Alex Smith has thrown for 6 touchdowns with an average of 229.4 yards per game. Smith has also racked up a total of 1,147 yards and a 96.1 QBR.
Chiefs LB Justin Houston has compiled 30 tackles (25 solo), 5.0 sacks for a loss of 29 yards, 5 tackles for loss, 1 forced fumble and 3 passes defended in eight games against the Chargers. In the Week 11 matchup against San Diego, Houston also returned an interception 17 yards for a touchdown.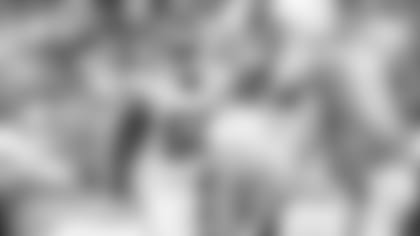 In his first career game against San Diego, Chiefs FB-RB Spencer Ware rushed for a game-high 96 yards and 2 touchdowns on 11 carries. He also broke a 52-yard run in the third quarter to set up a Kansas City touchdown.
Chiefs WR Jason Avant had the best performance of his career in a 2009 matchup at San Diego, where he caught 8 passes for 156 yards, an average of 19.5 per catch.
Chargers offensive coordinator Frank Reich (2012) spent one season as the wide receivers coach with the Cardinals while Chiefs FB Anthony Sherman (2011-12) was on the roster in Arizona.
Chiefs director of football administration Trip MacCracken (1999-09) was with the Cleveland Browns while Chargers wide receivers coach Fred Graves (2004) and assistant strength and conditioning coach Rick Lyle (2009-12) held the same positions in Cleveland. Lyle was eventually joined in Cleveland by Chiefs spread game analyst/special projects Brad Childress (2012), when Childress was the offensive coordinator.
Chargers defensive line coach Don Johnson (2005-06) was the defensive line coach with the Bears while Chiefs special teams coordinator Dave Toub (2004-12) held the same title in Chicago. Johnson followed his stint in Chicago with one season in Oakland as defensive tackles coach, where he was on the staff when Kansas City S Tyvon Branch (2008-14) was a rookie with the Raiders. Additionally, Chargers T Joe Barksdale (2011, 2012) also played for the Raiders when Chiefs DB Ron Parker (2011) and Branch were on the roster.
Chiefs defensive line coach Tommy Brasher spent the 1990 season with the Buccaneers while Chargers ctrength and conditioning coach Kent Johnston (1987-91) was the strength and conditioning coach. Following his time in Tampa, Johnston went on to hold the same position with the Green Bay Packers from 1992-98, where he was with Chiefs general manager John Dorsey (1991-98, 2000-12), who was in the Green Bay front office, head coach Andy Reid (1992-98), who was the tight end and offensive line coach and quarterbacks coach, strength and conditioning coach Barry Rubin (1995-05), who was assistant strength and conditioning coach and director of pro scouting Will Lewis (1997-99), when he was Green Bay's assistant director of pro personnel. Johnston (1999-03) left Green Bay for the same position in Seattle, where he was once again with Dorsey (1999) and Lewis (1999-11).
San Diego linebackers coach Mike Nolan (1997-99) was the defensive coordinator in Washington while Kansas City offensive line coach Andy Heck (1999-00) was a player. Nolan then went on to become the defensive coordinator with the Jets while Chiefs defensive coordinator Bob Sutton (2000-12) was the linebackers coach, before becoming defensive coordinator, and Chiefs LB Josh Mauga (2009-13) in New York. Mauga and Sutton were joined with the Jets by Chargers assistant strength and conditioning coach Rick Lyle (2006-08), when Lyle was assistant strength and conditioning and nutrition coordinator and Chargers QB Kellen Clemens (2006-10) and Chargers RB Danny Woodhead (2009-10).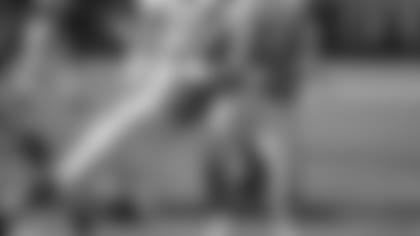 Chiefs QB Alex Smith (2005-12) began his NFL career with Mike Nolan (2005-08) as his first head coach with the 49ers. Nolan (2010-11) went on to become defensive coordinator with the Miami Dolphins, where he coached Chiefs CB Sean Smith (2009-12) and defensive assistant and secondary Al Harris (2010), while Harris was a CB. Additionally, Smith was joined in the secondary with Chargers S Jimmy Wilson (2011-14) in Miami.
Chargers running backs coach Ollie Wilson (1991-96, 2002-07) had two stints as running backs coach with the Falcons, where he was on the staff with Chiefs defensive backs coach Emmitt Thomas (2002-09), when Thomas was on the defensive coaching staff before being elevated to interim head coach in 2007 and assistant head coach and secondary from 2008-09. Wilson was also in Atlanta with Chiefs director of pro scouting Will Lewis (1995-96) was a defensive assistant coach.
Kansas City offensive line coach Andy Heck (2004-12) held the same title in Jacksonville, where he worked with San Diego assistant special teams coach Scott Aukerman (2011-12), where he was a defensive assistant, before moving on to assistant special teams coach in 2012.
Chargers T King Dunlap (2009-12) and ILB Joe Mays (2008-09) played for the Philadelphia Eagles when Chiefs head coach Andy Reid (1999-12) served in the same role and multiple members of the Chiefs staff spent time working for the organization.
San Diego TE David Johnson (2009-13) spent one season with Chiefs DL Nick Williams (2013) when the two played for the Pittsburgh Steelers.
Chiefs QB Chase Daniel (2009-12) played for the Saints when Chargers CB Patrick Robinson (2010-14) spent several seasons in New Orleans.
Kansas City WR Jeremy Maclin (2009-14) and Chargers DT Damion Square (2013) played together for a single season while with the Philadelphia Eagles.
Chargers wide receivers coach Fred Graves began his coaching career as the tight ends and wide receivers coach at Northeast Missouri State University, now Truman State University, in Kirksville, Mo., from 1975-76. Graves went on to spend 28 seasons at Utah from 1982-2000 – during the 1990 season, Graves was the Utes' running backs coach while Chiefs spread game analyst and special projects Brad Childress was the wide receivers coach.
Chargers defensive line coach Don Johnson played collegiately at Butler Community College in El Dorado, Kan.
Chiefs strength and conditioning coach Barry Rubin (1978-80) was a tight end and punter at Northwestern State while Chargers strength and conditioning coach Kent Johnston (1980) began his coaching career with as strength and conditioning coach at Northwestern State.
Chiefs assistant defensive line coach Britt Reid (2010-12) was a student assistant from 2010-11 before becoming a graduate assistant in 2012 at Temple University, where he worked alongside Chargers assistant offensive line coach Andrew Dees (2006-10), who held numerous titles on the offensive coaching staff during his time with the Owls.
Chargers S Darrell Stuckey (2006-09) played at the University of Kansas where he accumulated 178 tackles, 10 INT and 26 passes defended.
San Diego FS Eric Weddle (2003-06) spent time alongside Chiefs QB Alex Smith (2002-05) and CB Sean Smith (2005-08) when the trio played for the Utah Utes.
Kansas City CB Marcus Peters (2011-14) and San Diego CB Greg Ducre (2010-13) both played in the secondary for the Washington Huskies, where the two combined for 43 passes defended in their careers.
Chiefs S Tyvon Branch (2004-07) and FB Anthony Sherman (2007-10) were a part of the UConn Huskies football team when Chargers RB Donald Brown (2006-08) was in the backfield and DE Kendall Reyes (2008-11) was part of the front seven.
During their careers at Central Michigan, Chiefs T Eric Fisher (2009-12) and LB Frank Zombo (2005-09) played alongside Chargers S Jahleel Addae (2009-12).
San Diego LS Mike Windt (2006-09) and T Tyreek Burwell (2013-14) played for Cincinnati when Chiefs TE Travis Kelce (2008-12) was on the Bearcats' roster. Kelce accumulated 59 receptions for 875 yards and 10 touchdowns in 35 games.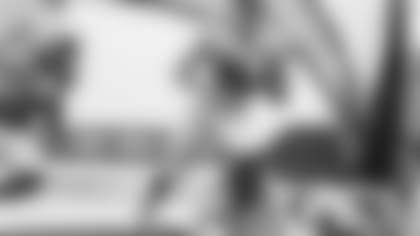 Chargers G Orlando Franklin (2009-10) and Chiefs DL Allen Bailey (2007-10) played together during the 2009 and 2010 seasons when the Miami Hurricanes played in the Champs Sports Bowl and the Sun Bowl under head coach Randy Shannon.
Kansas City FB-RB Spencer Ware (2010-12) played alongside Chargers T Joe Barksdale (2007-10) at LSU. The Tigers won the 2010 Cotton Bowl Classic against Texas A&M when the two overlapped in 2010.
San Diego WR Javontee Herndon (2010-13) and Kansas City RB Knile Davis (2009-12) were a part of the Razorback offense during their careers at Arkansas.
During his time at Illinois, Chiefs OL Jeff Allen (2008-11) played alongside Chargers DT Corey Liuget (2008-10).
San Diego OLB Cordarro Law (2008-11) and Kansas City DL Rakeem Nunez-Roches (2011-14) spent a single season together while at Southern Miss.
San Diego offensive line coach Joe D'Alessandris got his first NFL coaching job with Kansas City from 2008-09, where he was the Chiefs assistant offensive line coach.
Chargers quarterbacks coach Nick Sirianni (2009-12) began his NFL career as the Chiefs offensive quality control coach before being promoted to wide receivers coach in 2012.
San Diego CB Brandon Flowers (2008-13) spent several seasons in Kansas City after being drafted in the second round (35th overall) out of Virginia Tech. Flowers played in 87 games for the Chiefs, recording 17 interceptions and returning one for a touchdown.
San Diego ILB Joe Mays (2014) played a single season for the Kansas City Chiefs, recording 17 tackles.
San Diego DT Damion Square was on the Kansas City roster for part of the 2014 season.
Chiefs QB Alex Smith is from La Mesa, Calif., and attended Helix Charter High School, approximately 15 minutes east of Qualcomm Stadium.
Chargers wide receivers coach Fred Graves, CB Greg Ducre, Chiefs head coach Andy Reid, WR De'Anthony Thomas and OL Daniel Munyer are from Los Angeles, Calif. Thomas and Ducre both played for the Cougars of Crenshaw High School together.
San Diego assistant strength and conditioning coach Rick Lyle grew up in Kansas City and was a two-time state champion in track and field at Hickman Mills High School. Lyle went on to the University of Missouri, where he was a member of the football and track and field teams.
Chicago, Ill., Is the hometown of Chargers ILB Joe Mays, Chiefs WR Jason Avant and OL Jeff Allen.
Chiefs linebackers coach Gary Gibbs and Chargers DT Damion Square are both from Houston, Texas.
San Diego S Darrell Stuckey is a native of Kansas City, Kan., where he played at Washington High School.
San Diego LS Mike Windt and Kansas City FB-RB Spencer Ware are natives of Cincinnati, Ohio.