GAMETIME: Noon CST on Sunday, December 28LOCATION: Arrowhead Stadium, Kansas City, Mo.HOW TO WATCH: CBS (KCTV5 local)HOW TO LISTEN: 101.1 The Fox | NFL Network Game Rewind (Monday, 8:30 p.m. CST)GAMCENTER/LIVEBLOG:KCChiefs.com
Entering the practice week, the odds of the Kansas City Chiefs (8-7) making the postseason were already stacked high against them. By losing to Pittsburgh last week, the Chiefs lost control of their own destiny and now need help from the Cleveland Browns and Jacksonville Jaguars.
If the Browns and Jaguars manage to upset their opponents, a win against the San Diego Chargers (9-6) at Arrowhead Stadium will mean a postseason berth, but the Chiefs received news Friday that could make that more difficult.
"I didn't know what to make of it when they were telling [me]," Smith said. "You don't know all the medical stuff that comes with the spleen, so you're kind of learning it as they tell you. Once you start hearing how serious it is, obviously, you start knowing implications can come of this as far as not playing and that's the last thing you want to hear."
In that matchup, circumstances were a bit different. Daniel was starting for the first time in his career as the Chiefs rested Smith for the playoffs.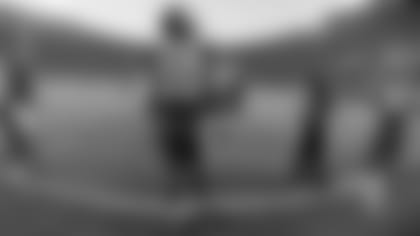 In that contest, Daniel completed 21 of 30 passes for 200 yards and a touchdown. After former Chiefs kicker Ryan Succop missed what would have been a game-winning 41-yard field goal, the Chiefs lost in overtime, 27-24.
Upon learning he would start, Daniel reflected on that final game against San Diego last season.
"It's pretty much the same team, some personnel changes," Daniel said. "But to have a start under your belt and knowing the way to prepare, going back through that game, I actually watched it a couple weeks ago and just fine tuning some stuff.
"It's been fun, it'll be fun this week. We are excited to go out there and play our tails off against a good San Diego team."
"That is what everyone works for all year long is to have an opportunity to advance," Chargers head coach Mike McCoy told the Kansas City media this week. "It's a big division game, a very good team and a well-coached team, and we are very familiar with one another so we have got to go out there and play our best game to win."
As the Chiefs will be without Smith, the Chargers will likely be without two of their biggest threats on offense as well.
Running back Ryan Mathews is officially listed out with an ankle injury and wide receiver Keenan Allen, who suffered a broken collarbone in Week 15 against the Broncos, is listed as doubtful after missing practice all week long.
In Allen's absence, look for Rivers to turn to tight end Antonio Gates (No. 85), the team's touchdown leader with 12, and wide receiver Eddie Royal (No. 11), who had 10 catches for 94 yards and a touchdown in the Chargers' victory last week against the 49ers. In games that Royal has five receptions or more, the Chargers are 5-0.
On the ground, though the Chargers are a pass-first team, expect running back Branden Oliver (No. 43) to get the bulk of the carries.
Chiefs linebacker Justin Houston, who leads the league in sacks with 18, will be trying to get to Philip Rivers at least two more times. If he does so, sacks 19 and 20 will tie Derrick Thomas' franchise record set in 1990. If Houston has an especially outstanding game and can get to Rivers five times, he will set the single-season NFL record for sacks with 23. Former New York Giants defensive lineman Michael Strahan owns that mark with 22.5.
"Justin is a beast. He can play run and the pass. He's a great leader, a vocal leader," defensive lineman Kevin Vickerson said. "His preparation is good. He does a lot of film study. He communicates with the group with what he sees and what he thinks is coming.
"Justin in my eyes might be the MVP of the defense."
Houston, along with fellow LB Tamba Hali, defensive tackle Dontari Poe and RB Jamaal Charles found out this week that they would be headed to the 2015 Pro Bowl in Arizona on January 25.
The Chargers' lone Pro Bowler is their best player on defense, free safety Eric Weddle (No. 32). No Charger has tackled more opposing players than Weddle in 2014.
Against Weddle and a San Diego defense ranked 11th in the league with 344.1 yards allowed per game, Daniel could be without Charles and WR Dwayne Bowe, who are both officially listed as questionable. If they wind up not playing, look for RB Knile Davis, TE Travis Kelce and WR Albert Wilson be heavily involved in the Chiefs offense.
Since catching only four passes through Week 13, Wilson has caught 12 passes in the last three weeks. As is well known by now, the Chiefs still have yet to score a touchdown via a wide receiver, so Wilson will want to change that.
In what will be the conclusion of what has been a bit of wacky season for the Chiefs, Daniel hopes to showcase his ability on a day when the team needs a bit of outside help from some fellow AFC teams.
Though they no longer have control of their own destiny, Daniel and the Chiefs, for the second season in a row, do control whether or not the Chargers make the playoffs.
Last season, the Chiefs let the Chargers in and they wound up winning a playoff game.
Meet the starting roster for the San Diego Chargers